GH Spoilers Update Wednesday, November 8: Difficult Dealings, Probing Questions, All The Details!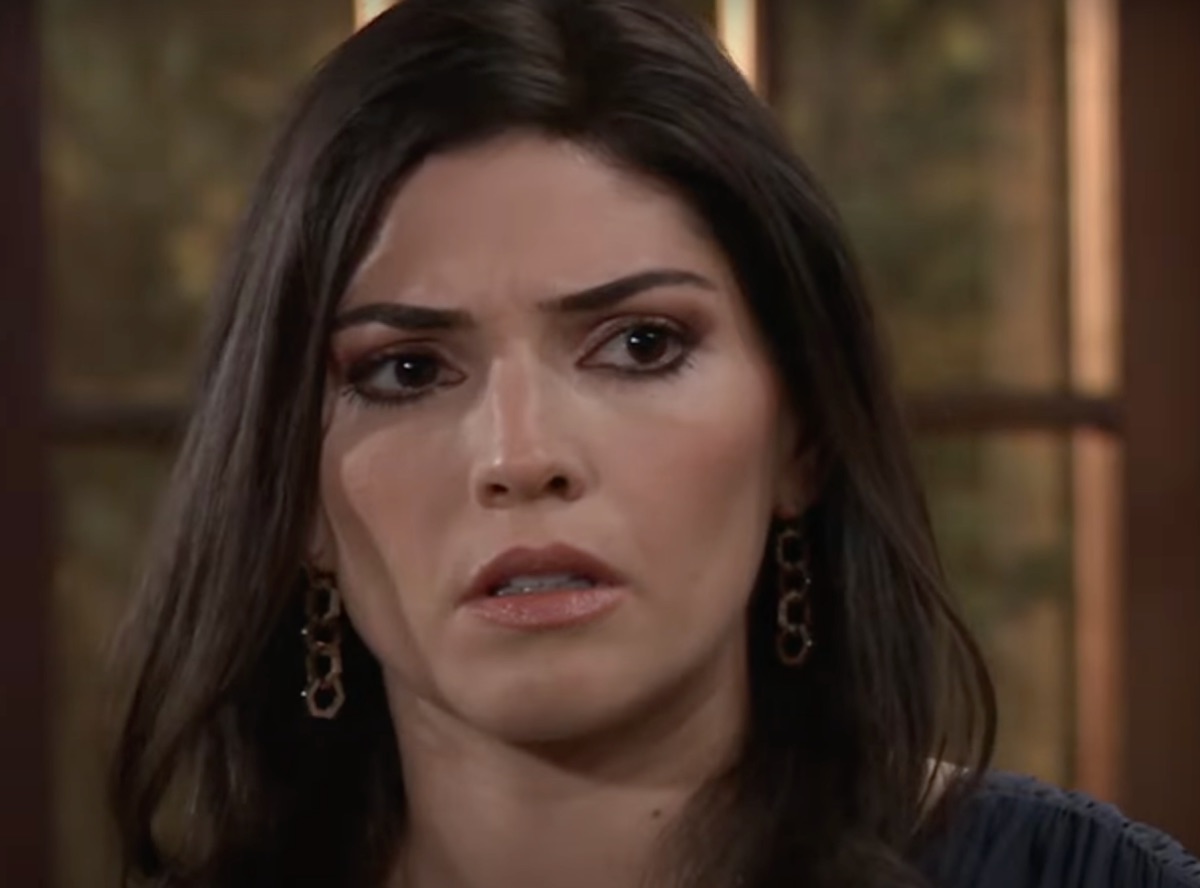 General Hospital (GH) spoilers and updates for Wednesday, November 8 tease difficult dealings, probing questions and all the details!
Brook Lynn Quartermaine (Amanda Setton) endures difficult dealings, Ned Quartermaine/Eddie Maine (Wally Kurth) probing questions, and Carly Spencer (Laura Wright) wants all the details!
General Hospital Spoilers: Difficult Dealings
At the Quartermaine mansion, Brook Lynn endures difficult dealings with her grandmother, Tracy Quartermaine (Jane Elliot).
Tracy keeps trying to convince her to take Deception Cosmetics as her company and be the business mogul Tracy dreams of. But it's not Brook Lynn's dream, and she wants nothing to do with it-she wants to continue her burgeoning career as a music manager.
Tracy keeps pitching Deception, telling an obviously bothered Brook Lynn she can have her cake and eat it too! But right now, Brook Lynn's more in the mood for pie, preferably right in her nagging granny's face.
GH Spoilers: Michael Corinthos Poses A Question
No doubt Michael Corinthos (Chad Duell) is relieved to see his uncle Drew Cain (Cameron Mathison) walk into work at Aurora Media.
The topic comes up of why Drew had been in Pentonville Prison in the first place, the plea bargain he took for insider trading to keep the feds from arresting Carly.
Drew and Carly, and originally Michael as well had been under the assumption that Ned had blown the whistle to the SEC, and that was because he'd threatened to. Michael poses a question which he in actuality knows the answer to-what if it wasn't Ned?
General Hospital Spoilers: Probing Questions
Meanwhile, back at the Quartermaine mansion, Lois Cerullo (Rena Sofer) asks "Neddie" some probing questions, as he looks a little confused and serious.
He'd had a short flashback of himself-as Ned-and Lois on the Brooklyn Bridge in their wedding clothes. He's obviously said something about that because an excited and happy Lois asks him isn't he even curious about the rest?
She'll be glad to fill in any missing details but after only remembering himself as Eddie, and not even that completely, he's thrown by having a memory as Ned. Flashbacks are usually the start of an amnesiac's journey back to remembering.
GH Spoilers: An Offer She Can't Refuse?
In the meantime, Maxie Jones (Kirsten Storms) is in the Deception Cosmetics office and talking to someone on the phone-it sounds like someone's giving her an offer she can't refuse.
She perks up and tells the person on the other end that yes, of course they're interested-obviously speaking for the company. The company has been losing money and endorsements hand over fist so this call must be showing some light at the end of the tunnel. It's been a while since the debacle over "The Deceptor" started and now perhaps the company will get back on its feet.
General Hospital Spoilers: Austin Gatlin-Holt Is Cagey
Meanwhile, back at the hospital, Austin Gatlin-Holt (Roger Howarth) is cagey as Detective Harrison Chase (Josh Swickard) is there to ask him questions.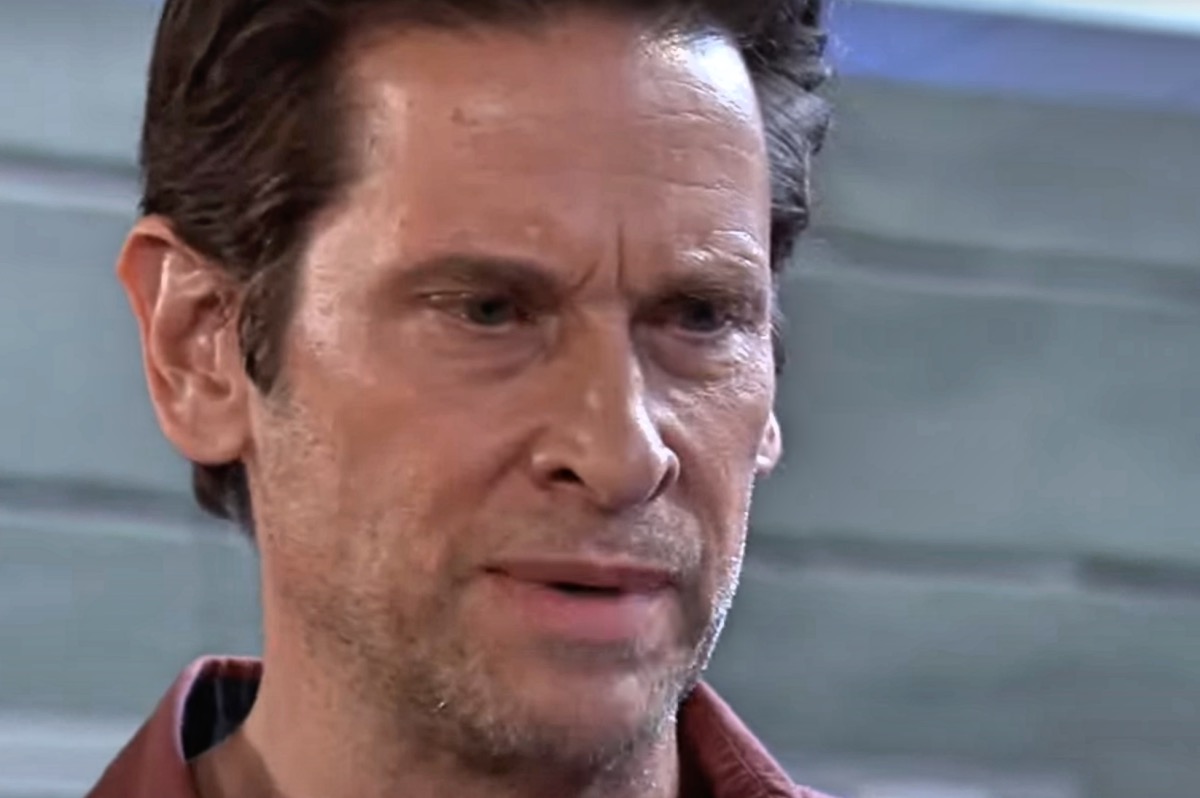 Perhaps Austin was thinking there were questions about Charlotte Cassadine's (Scarlett Fernandez) shooting, but Chase throws him for a loop. He wants to ask him a question about his cousin, Mason Gatlin (Nathanyael Grey).
Austin lost his cool with Mason recently and started to smother him with a pillow in his hospital bed, and would have, had TJ Ashford (Tajh Bellow) seen and stopped him.
Not that TJ may not have been tempted likewise, but it would have only made things worse-Austin's likely worried Mason told the police about the incident.
GH Spoilers: Sonny Corinthos Shares Shocking Info With Ava Jerome
Back at Sonny Corinthos' (Maurice Benard) penthouse, he shares shocking info with Ava Jerome, (Maura West) as he tells her she's in bed with the enemy!
Brick (Stephen A. Smith) recently uncovered that Austin and Mason were working for Cyrus Renault (Jeff Kober).
Sonny knows that Ava was involved a bit with Austin, ever since shortly after the disappearance of Nikolas Cassadine (Adam Huss) and she'd told him everything.
But this information will throw Ava for more even more of a loop than she's been thrown for already, finding out Mason was blackmailing her for killing Nikolas who's not dead!
General Hospital Spoilers: All The Details!
Carly has shown up at the Aurora Media office and perhaps overheard Michael discussing with Drew that it wasn't Ned who blew the whistle to the SEC. S
he tells Drew she wants ALL the details-the what, the who, and the why! One question will be if Michael will spill the beans about Nina Corinthos (Cynthia Watros) being the whistleblower or not, since he's using that information to control Nina.
Eventually the truth will come out, but the question is who will tell it first. Will Michael tell Carly and Drew, or will Ned when he gets his full memory back; it's a tossup as to who will spill the beans first.
Be sure to catch up on everything happening with GH right now. Come back here often for General Hospital spoilers, news, and updates.