GH Spoilers Update Tuesday, November 7: Valuable Advice, Big Questions, Fearful Grandmas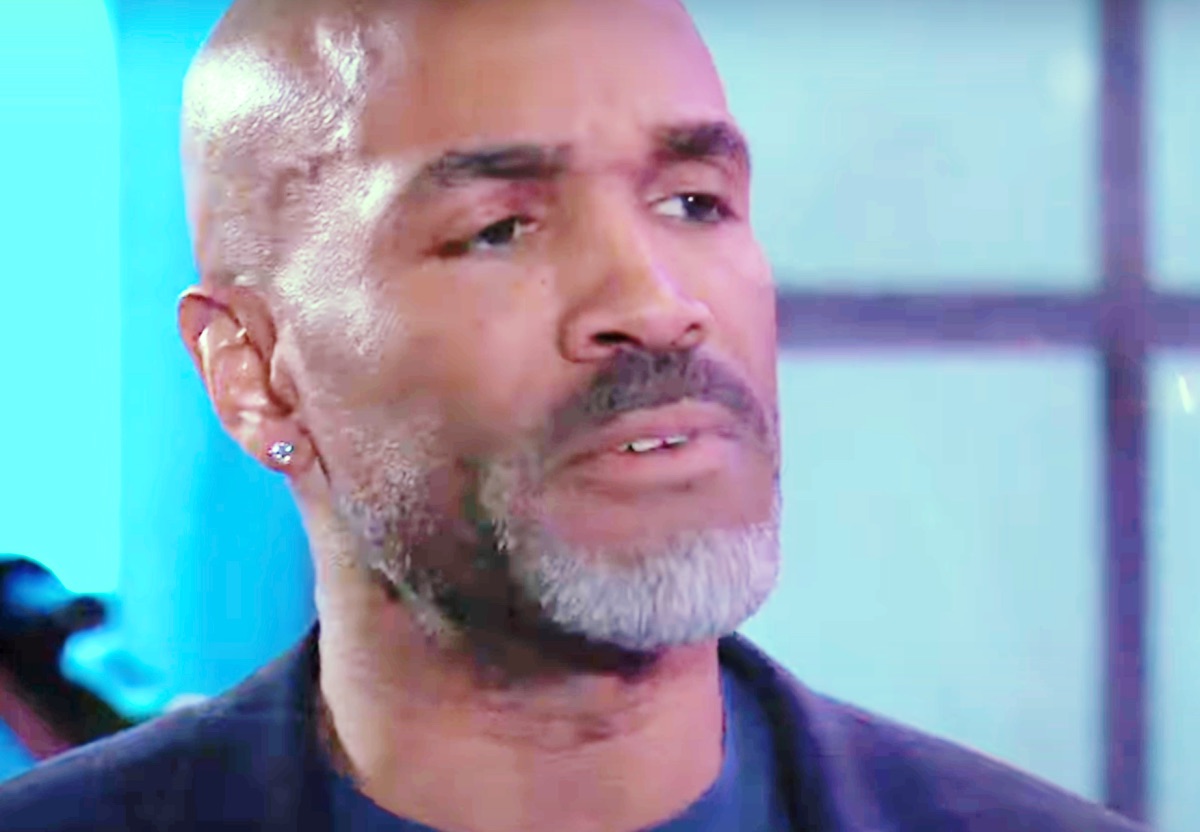 General Hospital spoilers and updates for Tuesday, November 7 tease valuable advice, big questions and fearful grandmas! Curtis Ashford (Donnell Turner) gets valuable advice, Mac Scorpio (John J. York) has big questions, and Laura Collins (Genie Francis) is a fearful grandma!
General Hospital Spoilers: Sam McCall Is Overjoyed
After a tension filled night starting with Danny Morgan (Asher Antonyzyn) talking about Charlotte Cassadine (Scarlett Fernandez) gone missing and finding out she'd been shot, Sam McCall (Kelly Monaco) is overjoyed.
A newly released Drew Cain (Cameron Mathison) shows up for a visit and he'll reconnect with Scout Cain (Cosette Abinante) when she wakes up.
Drew tells Sam that now that he's back, he has a lot to make up for, referring to time with their daughter.
His next stop will be Alexis Davis (Nancy Lee Grahn) to tell her his good news, thanking her, and he'll bring Scout with him. Alexis will no doubt enjoy the visit with her granddaughter and Drew.
GH Spoilers: Valuable Advice
It looks like Curtis is at his club, The Savoy, as he laughs and asks someone what their secret is? He may not be able to do some of the things he used to do and would like to do, but at least he can handle running his club.
He seems to be impressed with the valuable advice the other person is giving. Curtis is finally adjusting to life in a wheelchair and making the best of it, a thousand percent improvement from when he started.
General Hospital Spoilers: Someone From The Outside
At the District Attorney's office, Jordan Ashford (Tanisha Harper) consults with Robert Scorpio, (Tristan Rogers) advising him they needed to bring in an outside investigator.
That would on the Charlotte Cassadine (Scarlett Fernandez) shooting case; Robert is Anna Devane's (Finola Hughes) ex husband and Dante Falconeri (Dominic Zamprogna) Charlotte's ex-stepfather.
Jordan is also good friends with Anna, and there are too many people too close to those involved.
That could hamper the integrity of the case, which already is complicated with Anna now being a civilian, in spite of her WSB training having kicked in. Dante has been the one who arrested Anna and did all the investigation thus far.
GH Spoilers: Questioning Decisions
Meanwhile, at the Invader office, Alexis is questioning her decisions to Gregory Chase, (Gregory Harrison) hoping she's making the right call.
More than likely they are discussing Charlotte's case as well, and how to address it in the press-normally, Charlotte would be considered the victim, but why was she in Anna's apartment?
Alexis will have tears in her eyes before the conversation is over-but the upcoming visit from Drew and Scout should make her feel a little better. Then there's the fact that Charlotte is a relative, her much younger half-cousin, since she and Valentin's fathers were brothers.
General Hospital Spoilers: Big Questions
At the PCPD, Mac has some big questions, as does Dante, surrounding the case and possibly why Jordan wants to bring in someone from the outside to investigate.
But then Mac is also too close to the case, having raised Anna's and Robert's daughter as his own and being Robert's brother. Mac asks Dante what the hell did that mean, and Dante says that's what he wants to find out.
They must be discussing Anna's case and Charlotte's shooting-Dante may be telling him what Danny Morgan (Asher Antonyzyn) said about Charlotte learning to read tarot in boarding school.
Charlotte had also changed her Halloween costume when she separated from their trick or treat group, into the hermit from the tarot deck.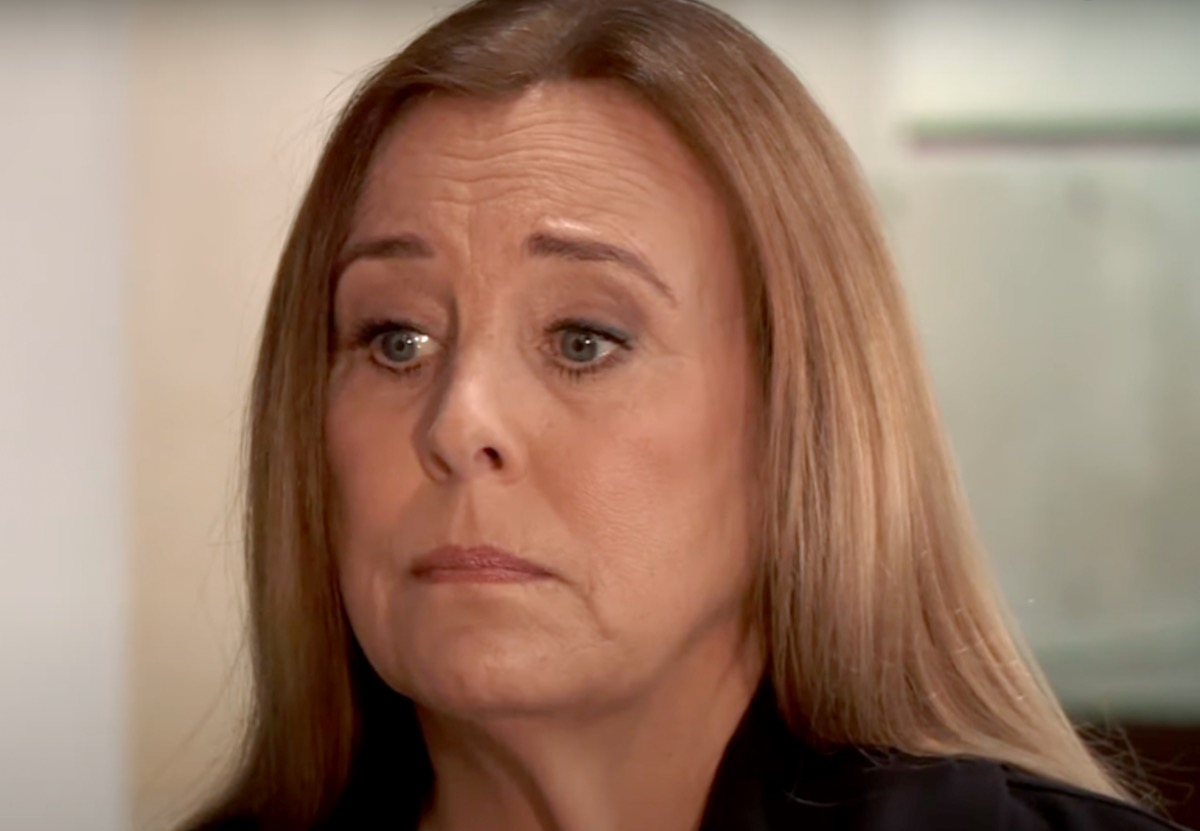 GH Spoilers: Fearful Grandmas
At GH, Laura Collins (Genie Francis) is one fearful grandma when she learns from Valentin that Charlotte was shot-by Anna. She is nearly in tears, fearing for Charlotte's life, who is at last word, in surgery-she softly says, "Oh, my God, no".
Valentin had confided that Charlotte had been weaponized by Victor Cassadine (Charles Shaughnessy) while in boarding school, and he was sure that was what was going on.
Charlotte was weaponized against Anna-perhaps Laura is regretting what should have been obvious, bringing Anna into the loop and warning her. Valentin's just as guilty for failing to do that, if Anna had known, this whole tragedy could possibly have been prevented!
General Hospital Spoilers: Sonny Corinthos Tries To Comfort Anna Devane
Sonny Corinthos (Maurice Benard) tries to comfort Anna, having come to GH when he heard what happened to Charlotte. Anna sobs, wracked with guilt and regret, and cries if Charlotte doesn't make it, it's her fault!
She already collapsed in Dante's arms while he was questioning her at the apartment, not being able to forgive herself for shooting a child!
Anna tried to explain to Valentin and ask his forgiveness, but he couldn't hear it or handle it at the time. For now, all anyone can do is wait, and pray that Charlotte survives surgery and will be okay.
Be sure to catch up on everything happening with GH right now. Come back here often for General Hospital spoilers, news, and updates.