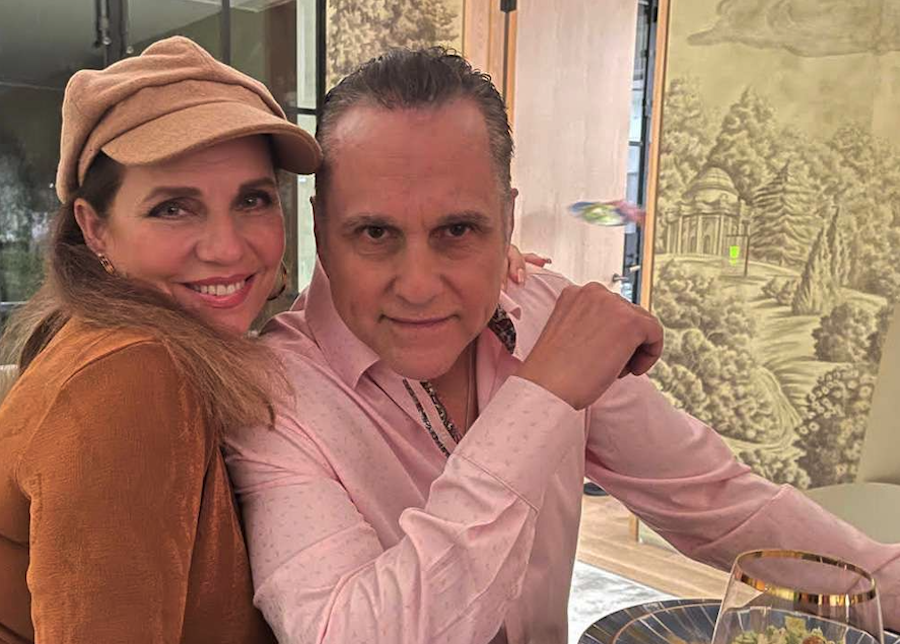 General Hospital star Maurice Benard (Sonny Corinthos), who is often very honest when it comes to his mental health, admits that he had suicidal thoughts during the pandemic back in 2020. Things got so bad for him that he struggled with some very dark thoughts. Here's what he has to say about it.
General Hospital: Maurice Benard Admits To Having Suicidal Thoughts
Speaking to People magazine in a new interview, Maurice admits that things got so bad for him during the lockdown portion of the pandemic three years ago that he had some serious thoughts about wanting to end his life. It got so bad that his wife Paula Benard had to intervene. He said, "I felt a real cold rush in me. And then that night I was shaking like a fish out of water and crying like a baby. This had never happened in my life. Paula's on the bed and I'm like, 'Baby, I'm done. What's going on with me?' In a calm voice, she says, 'Honey, you're fine. You're gonna be fine.' And I'm like, 'What the f— what do you mean. I'm gonna be fine?' I was stuck in this horrific panic that wouldn't leave."
Maurice continued, "I was just figuring it out because I didn't want to use a gun because it's messy and ugly. That's what I thought about every day — the tree. And, I just did everything that I possibly could to survive."
General Hospital: Maurice Didn't Want To End His Life
However, the actor said that the only thing that stopped him from ending his life was knowing that there were other people out there who were going to do the same – and he didn't want to see that happen.
Maurice said, "I ran to my house, and as I walked in, I said, 'God, you gotta help me now because I can't do it anymore.' And I remember thinking of my family. And then I remember thinking, 'If I did [kill myself], then it would give everybody who watches State of Mind the green light to do it too.'"
Tell us, what do you think of this story? Drop us a line in our comments section below with your thoughts. Also, don't forget to come back right here for all the latest news and gossip about all of your favorite British royals, Hollywood actors, and reality television stars. We've got you covered.