The Young and The Restless Spoilers: Billy's Worlds Are Colliding And It's Not A Good Thing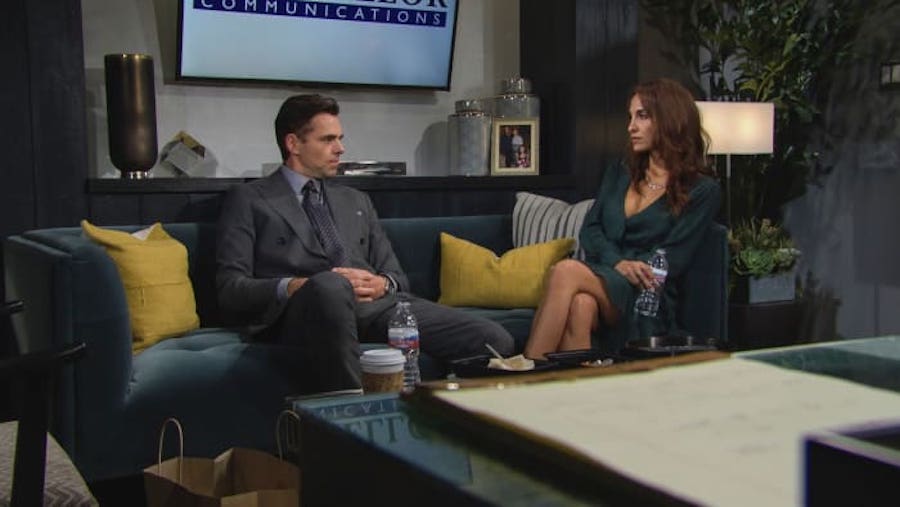 The Young and the Restless spoilers say that Billy Abbott's (Jason Thompson) worlds are colliding, and that's not a good thing. He now has to deal with his mother again after Lily Winters (Chrisel Khalil) called her in for help. Keep reading below for all of the spoilers you need to know!
The Young and The Restless Spoilers: Billy's Worlds Are Colliding And It's Not A Good Thing
Speaking to Soap Opera Digest in a new interview, Jason Thompson, who plays Billy Abbott on the hit CBS soap, says that he knows his character has a hard time getting along with his mother, Jill Abbott (Jess Walton), both personally and professionally. The fact that ChancComm is in trouble just complicates things even more.
Jason put it his way, "Billy loves his mother but she rarely ever brings good news. It's usually never a good thing when Billy runs into his mom. They'll have a head-on collision, then they'll work it out and find some kind of balance to it all. That's their relationship, but there's no denying that the reason she's come this time is because things are a little out of his control right now because of what went down with Victor [Eric Braeden] and Adam [Mark Grossman]."
But Jason adds that Billy does have some redeeming qualities left in him, as he certainly does want to turn his wrongs into rights. Plus, Jill will always back up his son one way or another, even when she doesn't agree with him.
The Young and The Restless Spoilers: What's Next For Billy?
"Billy did say at one point that he holds himself responsible for letting down Jill, Lily, the company and the staff, so it was very humbling for him. But does he think it's all his fault? No, so he bites his tongue a little bit there, but his and Jill's relationship is always a place for Billy to express a side of him that nobody else really knows and only she understands. You can have an argument about who's right or wrong about his opinion but he's really not understood by a lot of people. And as much as Jill disagrees with Billy, she can't stop loving the guy," he added.
In the meantime, let us know what you think by leaving us a line with your thoughts in our comments section below. The Young and the Restless airs weekdays on the CBS network. Check your local listings for times.
Be sure to catch up with everything on Y&R right now. Come back here often for The Young and the Restless spoilers, news and updates.