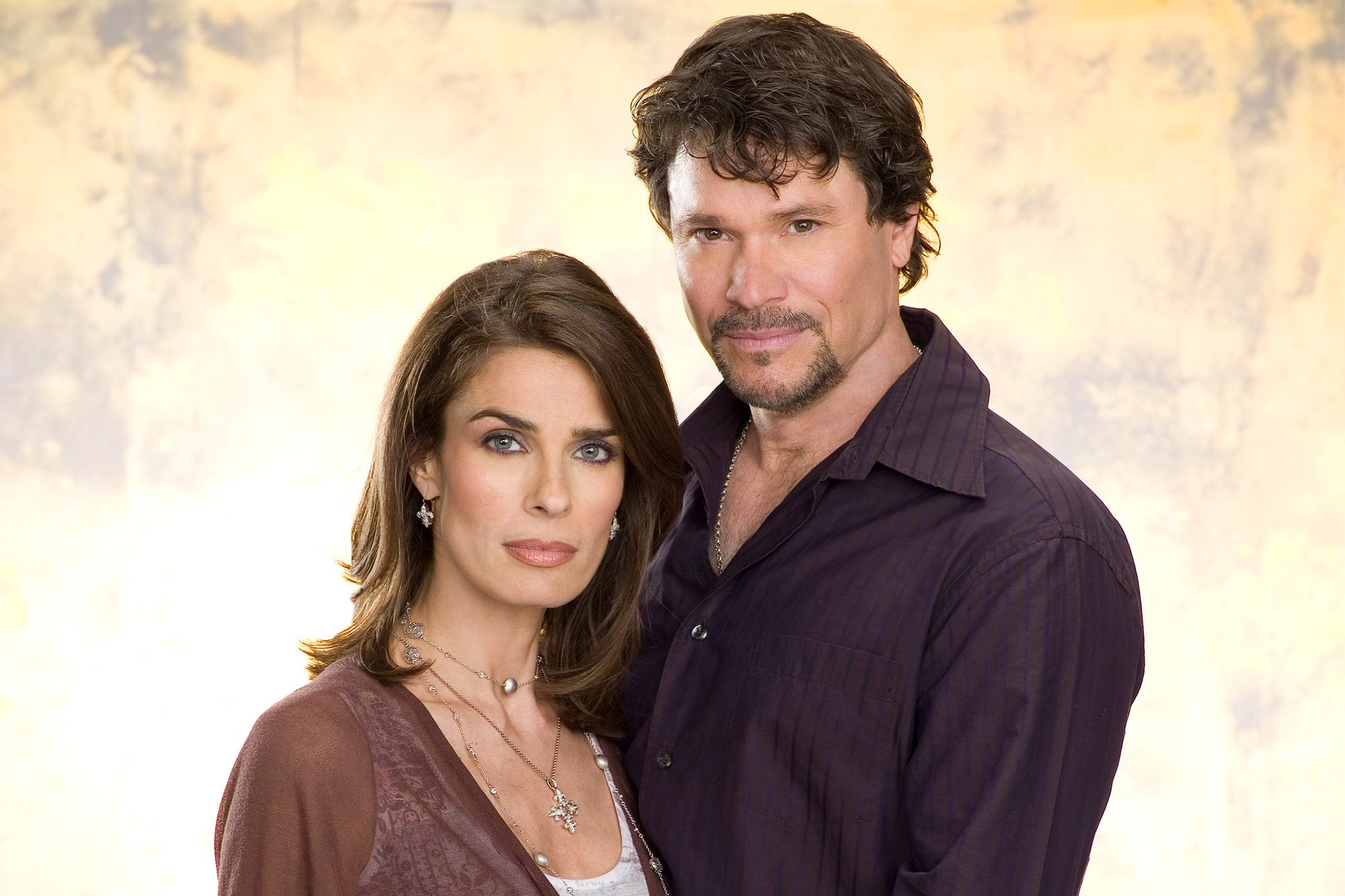 Days of Our Lives news says that nothing feels as good as being home. And if there's one person who knows that feeling all too well, it's actor Peter Reckell, who recently reprised his role as Bo on the Peacock spin-off series Beyond Salem. Here's what he has to say about his return.
Days of Our Lives News: Peter Reckell Opens Up About Returning 'Home'
Speaking to TV Insider, Peter admitted that it sure feels great being back again. He said, "The writing, there's so much history to it. The first time I read the whole script, these writers, it's as if they had been writing the show back in the '80s and they brought all this stuff into the present day. Anybody who's watched the show since we've been on and since '83, you will love this because you'll go, 'Oh, I remember that. Oh, I remember that.'"
Meanwhile, Peter's co-star Kristian Alfonso, who plays his partner Hopy Brady, says that returning to the hit NBC soap has felt like a "love letter." She said, "I feel that the reason I was feeling that so much is because I wanted to to be incredible and amazing, and I wanted it to be everything that the fans have wanted, because there was no closure when I left Days of Our Lives, and there were a lot of unanswered questions: 'Why didn't you come back for this and why didn't Hope do this?' Well, first of all, the opportunity never came up. But this is like a love letter; this is for the fans. This is for the viewers who stuck by me, stuck by Days of Our Lives. We talk about family. They are a part of my family. They're part of Hope's family, and that is also a big reason that played a part in my decision."
Days of Our Lives News: What's Next For Hope And Bo?
Kristian also made it no secret that she loved reuniting with Peter Reckell, who plays Bo in Salem. She said, "The wonderful thing about working with people you trust, and feel comfortable with, is that Pete and I always have each other's back. It was like getting back on the bike again. But it was wonderful. It was really great."
In the meantime, let us know what you think by leaving us a line with your thoughts in our comments section below. Days of Our Lives airs weekdays on the NBC network. Check your local listings for times.
Be sure to catch up with everything on DOOL right now. Come back here often for Days of Our Lives spoilers, news and updates.