The Young and the Restless Spoilers: Is Deacon Sharpe Moving To Genoa City?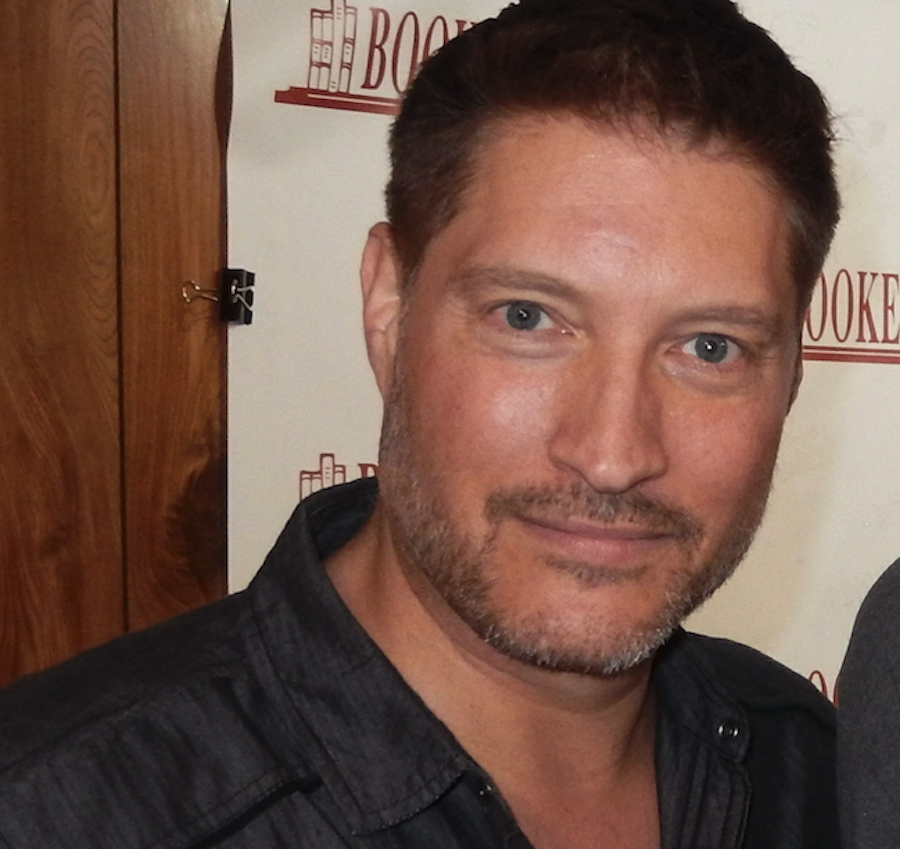 The Young and the Restless spoilers hint that there might be a possibility that Deacon Sharpe could make the move from Los Angeles to Genoa City. At least, that's what fans are hoping for. Luckily, the character's portrayer, Sean Kanan, sets the record straight on the matter. Here's what you need to know.
The Young and the Restless Spoilers: Is Deacon Sharpe Moving To Genoa City?
When one fan tweeted, "Since they mentioned Deacon's name on Y&R I have been hoping they will do crossover episodes. Diane & Deacon should have a child out there. He was the only one she had to count on being fake dead. It's not hard to believe they may have possibly hooked up! #YR #BoldtheBeautiful," Sean quickly responded with, "Always loved working with the amazing #YR cast and crew. I'm not sure Deacon can afford a bus ticket to Wisconsin. #BoldandBeautiful #youngandtherestless."
Of course, it didn't take long at all for his fans and followers to respond to the matter. Many of them wrote, "Bus?! Oh, I am sure Ridge would have the Forrester Jet fueled and ready to take you if it means you are leaving town," along with, "I'd love to see you back in GC!"
Back in June, Sean admitted that Deacon was going to soon be a part of a huge storyline. He said, "All I can say is that I've been told that I'll have an exciting story coming up, and I'm looking forward to it. I always like when I get the ball, and you never know what another actor is going to bring out of you. Whenever I work with someone who I haven't worked with, I hope that they are going to allow me to tap into a part of myself that maybe I haven't demonstrated before. That's what I look for, and that's what keeps me enthused in this job. We do have to give the same information a lot in Daytime. That's just the nature of the beast. The challenge is, 'How do I do this in a way that is not only interesting for the audience but allows me to stay engaged as an actor?' If you start getting apathetic as an actor, you start doing bad work, and I can't do that."
The Young and the Restless Spoilers: What's Next For Deacon?
Sean also hinted that Deacon will be involved with all the twists and turns that Li and Finn are in. He said, "Well, I guess I already am to a certain extent. I like to think that in his infinite wisdom, Brad Bell (head writer and executive producer, B&B) knew that Kimberlin [Brown, Sheila] and I would find humor in an eccentric relationship; rather than just being two kinds of 'baddies'. Deacon is not nearly as bad as Sheila, but rather than be two people with somewhat aligned wants and needs, I think hopefully Brad was like, 'I think they're going to come up with something interesting,' and I think we did. The fight that Deacon had with Ridge (Thorsten Kaye), that is not something that you see on Daytime all the time. That was really exciting and fun."
In the meantime, don't forget that The Young and the Restless airs weekdays on the CBS network. Check your local listings for times. Be sure to catch up with everything on Y&R right now. Come back here often for The Young and the Restless spoilers, news and updates.