The Young and the Restless News: Michelle Stafford Says Good-Bye To A Friend In Genoa City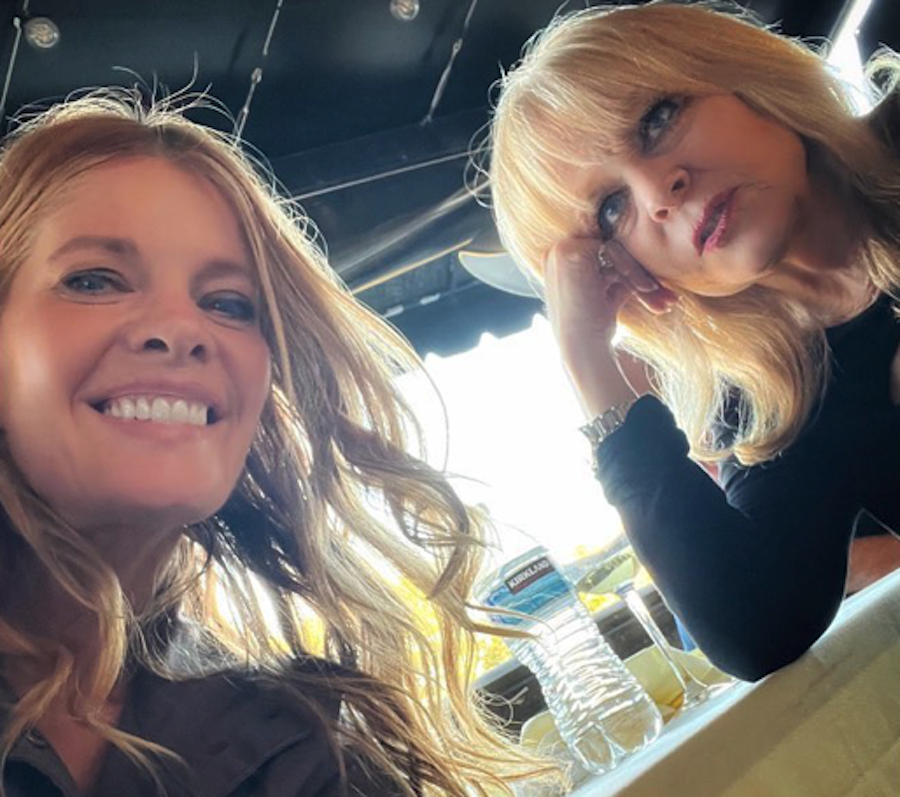 The Young and the Restless star Michelle Stafford (Phyllis Summers) is saying good-bye to a dear friend named Patti Denney in Genoa City. Here's what you need to know. 
The Young and the Restless News: Michelle Stafford Says Good-Bye To A Friend In Genoa City
Sharing a photo of her and Patti together, Michelle captioned it with, "Last night we celebrated this gorgeous, amazing, beautiful, exquisite woman @myartbypatti  I am at a loss for words. This woman means SO much to me. She has been doing my make up at #YR from the beginning. We have gone through so much together. She has had my back. I have had hers. It's a relationship that I can't put into words. Even when I wasn't on the show we still talked. I couldn't get out of the make up chair the other day as it was the last time she was doing my make up at work. I couldn't leave.As an actor you usually go from job to job."
Michelle continued, "People mean a lot to you during that job but you know it will end. On our show it's very particular. We know we're going to see that person tomorrow. So many people have been there for so long we have truly become a family. Patti IS my family. Forever. Patti, I will miss you at work but I'm so happy that you are going to be living such a fun life full of new experiences with your incredible Mel! I hope to commission you for a huge painting in my house. I can't wait to see the new things you create in your life! I love you."
Many of her fans commented with, "Michelle your so beautiful and an amazing woman !!! I really admire you and your acting!!!!! Have fun with your fabulous hairdresser!" along with, "This is what it is all about no matter what industry we are in.. the enduring friendships that will last a lifetime… best of everything to Patti.."
Another fan wrote, "Patti sounds like an amazing and talented woman. Amelia also posted a lovely post about her and some fabulous birthday posts a short while ago. You don't feel that close to everyone you work with and Patti seems like someone worth knowing. Congratulations Patti! You are loved by many fabulous people and I'd like to wish you all the good fortune in the future. A person worth knowing! All my best to you."
In the meantime, don't forget that The Young and the Restless airs weekdays on the CBS network. Check your local listings for times. Be sure to catch up with everything on Y&R right now. Come back here often for The Young and the Restless spoilers, news and updates.