The Young and the Restless Spoilers: Connor Has To Leave – Chelsea Must Follow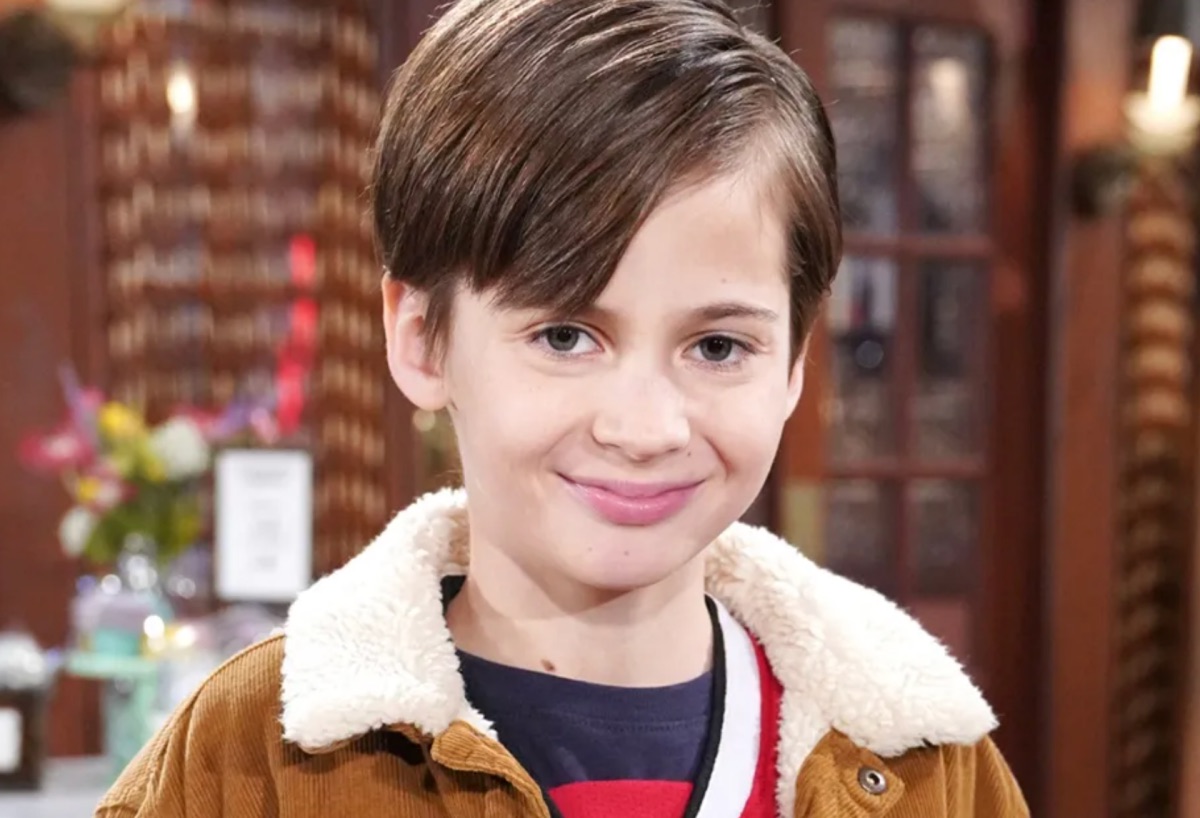 The Young and the Restless spoilers document that Connor Newman (Judah Mackey) had a summer crisis. He was enduring return-to-school doubts. Self-appointed therapist Billy Abbott (Jason Thompson) diagnosed him as being anxious.
In this soapy world, anxiety is a subjective issue. Sometimes it can be pushed to the side, as Adam Newman (Mark Grossman) often does. In others, it can be a sign of a serious problem, like Chelsea Lawson's (Melissa Claire Egan) mental health issues.
Adam appears incapable of growth and will not seek a professional therapist, who could provide counseling and potentially helpful prescription medicine. Chelsea confronted her problem head-on and is doing well. But Connor is a child and needs guidance.
Young And The Restless Spoilers – Melissa Claire Egan Has Another Child
Egan and her husband welcomed their second child in July, as readers of this comprehensive soap site know. So, viewers knew that the longtime actor would likely be taking maternity leave.
Soap operas record approximately one month in advance. That projected to an August exit for Chelsea, which is happening.
Billy assumed Connor was dealing with bullying issues. In the adult world, intimidation is the more appropriate word to use when one or more people apply various forms of pressure, like what Adam recently did to Audra Charles (Zuleyka Silver) when coercing her to support a Newman Media merger.
Young And The Restless Spoilers – Connor Newman Speaks About His Parental Concerns
Connor is old enough to realize that his mother's issues were serious. He did not want to add to her burden and was hesitant to speak with her about not wanting to return to Walnut Grove.
Viewers learned that Connor experienced trouble with his peers at school due to the many problems Adam has. The public nature of Grossman's character, the availability of easily accessible information, and good old-fashioned gossip led to a very uncomfortable school situation, as Connor also expressed.
So, Connor was going to run away but was thankfully prevented from doing so by Sally Spectra (Courtney Hope). He altered his plans and decided that moving with his grandmother, Anita Lawson (Catherine Bach), and going to a school near to her would be a solution. Chelsea and Billy agree.
Young And The Restless Spoilers – Adam Newman Left Alone?
Adam not only feels isolated, but he will also be when Connor and Chelsea leave Genoa City, Wisconsin. But Adam will still have Sharon Rosales (Sharon Case) as his one true sounding board.
Sally is with Nick Newman (Joshua Morrow). But her enduring fondness for Adam, which is similar to Sharon's, means he should be able to ask her for advice as well.
However, Adam likes to think of himself into a box rather than face problems like Chelsea, Sally, Sharon, Billy, Nick, and others have been doing. Maybe, like Connor, Adam will eventually find a workable solution for his problems on Y&R.
This site is a leading source for everything linked to The Young and the Restless. Check back regularly for Y&R spoilers and news!