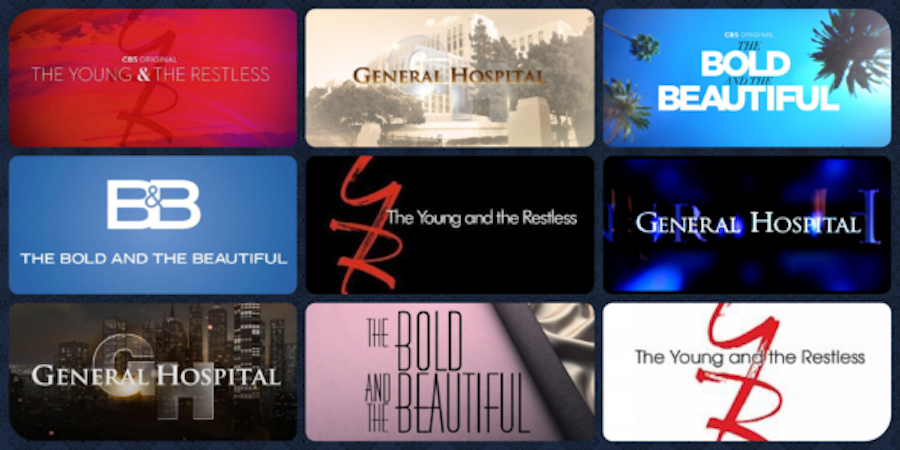 Could it be that the daytime television world might want to change their course a little bit? That's what some fans can't help but wonder as it seems like some of the major soap operas like The Bold and the Beautiful, The Young and the Restless, General Hospital and Days of Our Lives are struggling to find new audiences. In other words, there seem to be more people tuning out from the shows than tuning in, according to the latest statistics. Keep reading below to find out why.
Are Daytime Television Soaps Struggling To Find New Audiences?
According to iSpotTV, which measures advertisements on television, it seems like the major daytime television shows are going to have to try something new in order to keep audiences interested in their day-to-day storylines. The new report says that The Young and the Restless, General Hospital, and Days of Our Lives all saw fewer ad impressions in households compared to the numbers from this time last year. The only soap that managed to see an increase in ad impressions was The Bold and the Beautiful, which saw a jump by 7.6 percent.
But then again, this isn't all bad news. The major cause of the decline in the soaps' ad impression is because Days of Our Lives moved to the NBC network's online streaming service, Peacock. 
However, that hasn't stopped both daytime television fans and critics alike from complaining about the lack of quality storylines and even script writing from their favorite soaps. A lot of people are tired of the same old recycled love triangles and mystery baby daddy storylines. Some people also say that new plot twists would also bring back more fan interest and even engagement online. 
What's Next For The Soap Opera World?
Unfortunately for the soap world, the Hollywood writer's strike isn't helping either, as there's a good chance that the soaps might have to pause production soon because of the lack of new scripts. Here's hoping that for the sake of our beloved soap operas and the entertainment world, an agreement will come between all parties involved sooner rather than later. 
Tell us celebrity gossip fans, how do you feel about this story? Contribute to the buzz by dropping us a line with your thoughts in our comments section below. Also, come back here for all the latest news about your favorite Hollywood and reality television stars right here.