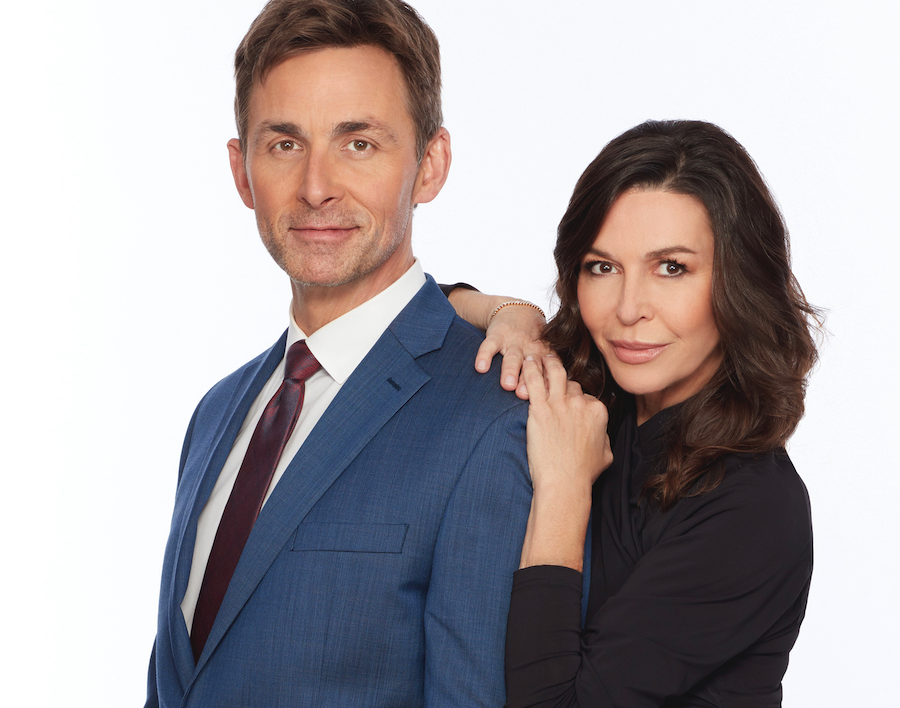 General Hospital spoilers say that Port Charles is definitely going to be busy with a lot of activity in the coming weeks ahead. From Valentin and Anna to Carly and Drew, we've got all of the latest spoilers for you. Here's what you need to know.
General Hospital Spoilers: Anna And Valentin Are Showing A United Front
According to Soap Opera Digest, Co-Head writers Chris Van Etten and Dan O'Connor teased what's next for some of our favorite residents of this fictional town of Port Charles. When asked about Valentin and Anna's future, the scribes said, "Right now, Anna and Valentin are on the same page and are a united front, not just in their relationship, but in their determination to save Charlotte and take down Victor once and for all. They are not above using any and all means at their disposal to deal with the threat that Victor embodies." Lucy will continue to play a role in their scheme. "As longtime fans know, this is not the first Victor whose fondness for Lucy she has used against them! [Involving Lucy] is a fine line to walk and it may backfire on them."
As far as Carly and Drew are concerned, the writers previewed, "Carly plans to recharge her career by going on a corporate retreat. When the plane makes an emergency landing, she will be forced to confront her past and examine her future. Drew may prove to be a useful ally in Carly's latest adventure and may just become more than that as a result."
General Hospital Spoilers: What's Next For Carly And Drew?
Of course, you can't talk about Carly and Drew without mentioning Sonny and Nina.  "Sonny has his hands full with taking Dex under his wing. At the same time, Nina will become suspicious about somebody very close to Sonny, which will put her faith in the uncomfortable position of keeping it to herself or sharing it with the man she loves," the said.
Elizabeth's past is also going to come back to haunt her. O'Connor added, "Liz has rightfully been advocating for her agency and independence when it comes to her troubling past memories. But once it becomes clear that her missing time is posing a danger to her friends, it is Liz and Liz alone who will make the decision to get answers about this buried family secret. Finn wants to be a supportive partner, but at the same time, he sees Elizabeth making decisions that, from his point of view, seem self-destructive. And what do you do when you come to that conclusion?"
Of course, General Hospital fans will have to tune in each and every day to find out what will happen next. Until then, let us know what you think by leaving us a line with your thoughts in our comments section below. General Hospital airs weekdays on the ABC network. Check your local listings for times.
Be sure to catch up with everything on GH right now. Come back here often for General Hospital spoilers, news and updates.