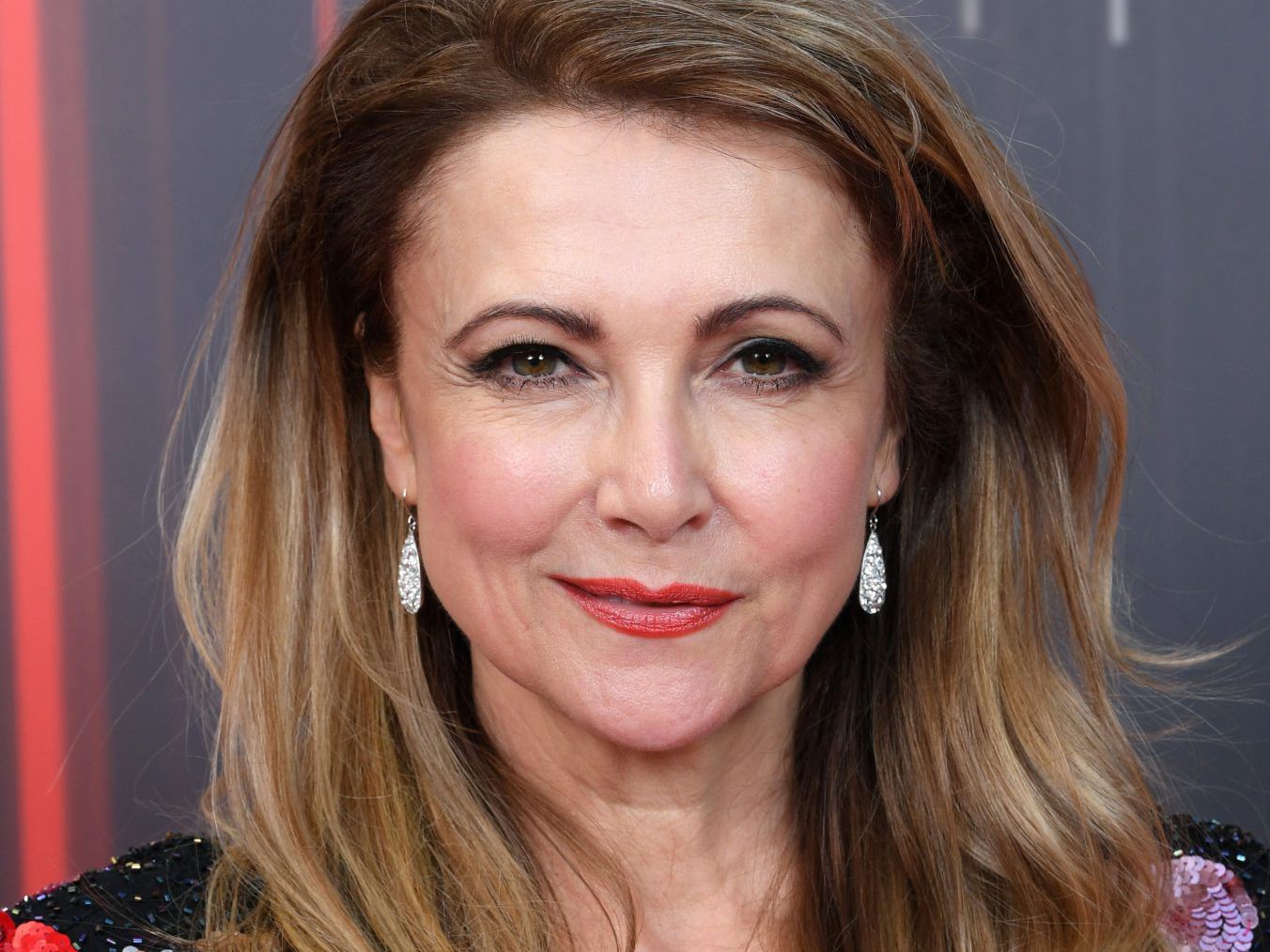 Say it isn't so! General Hospital spoilers say that while it might feel like she just got here, it looks like she's leaving too soon! Emma Samms is saying good-bye to Port Charles, much to the dismay of her fans. Here's what you need to know.
General Hospital Spoilers: Emma Samms Says Good-Bye to Port Charles
According to Soap Opera Digest, it took quite a long time for Emma to come back to work because she's been dealing with long covid. But now that she's been on the canvas with us for several weeks now, she's going back home to the UK. With that said, the actress told the publication that she's been touched by all the positive feedback she's gotten from her comeback. 
Emma said, "I am so pleased that everybody seemed quite happy with it. That's quite amazing, because the audience is very demanding, as they are well entitled to be , and most of the response has been absolutely fantastic – which I anticipated it might because the writing was the most true to Holly that I've had since leaving the first time, really in 1985. It was the most fun, most exciting, most well-written story. It has all the elements – the romance, the drama. As soon as I started working I knew that it was going to be good, but I even I didn't think it was going to be that good."
Emma also added that she's happy to see that Holly and Robert are back together again and on such good terms. She added, "She and Robert have great empathy for each other and great affection and great love, without a doubt. You see that connection between them is still really burning strong and if it wasn't for these extreme circumstances, they would probably be right back to where they were, working together – not necessarily with his permission, but she would be joining them! I think they would be right back to that!"
General Hospital Spoilers: What's Next For Holly?
Of course, General Hospital fans will have to tune in each and every day to find out what will happen next! For now, let us know what you think by leaving us a line with your thoughts in our comments section below. General Hospital airs weekdays on the ABC network. Check your local listings for times.
Be sure to catch up with everything on GH right now. Come back here often for General Hospital spoilers, news and updates.