The Young and the Restless Spoilers: Week of November 8 Preview – Abby's Trip to Solve Chance Mystery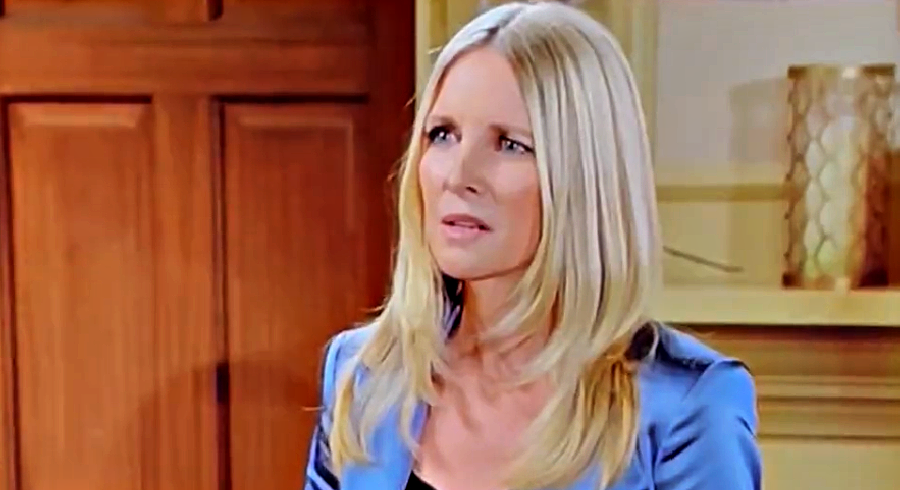 The Young and the Restless (Y&R) spoilers preview for the week of November 8-12 teases that Abby Newman-Abbott-Chancellor (Melissa Ordway) will vow to take a Spain trip and solve the Chance Chancellor (soon-to-be Connor Floyd) mystery. Adam Newman (Mark Grossman) will also try to poach Lily Winters (Christel Khalil) for Newman Media, so let's talk about some great shockers and shakeups.
At the Chancellor mansion, Christine Williams (Lauralee Bell) will deliver more information to Abby about the explosion and what went down in Spain. Abby will find out the location of the safe house that Chance had been staying in, but she won't trust that he was inside when it exploded.
There still won't be firm proof that Chance is dead, so Abby will rely on the connection she still feels to her husband.
In fact, Abby will plan to travel all the way to Spain and follow the clues. She'll intend to start at what's left of that safe house and piece together what really happened to Chance.
Naturally, Christine will view Abby as a deeply disturbed widow in denial. She may point out that even the great Victor Newman's (Eric Braeden) sources are backing up the deadly news.
However, Abby won't think there's anything stronger than the bond she feels with Chance. She'll still think her husband could be out there somewhere in need of her help.
Christine may also offer a warning about lingering danger. She certainly won't want Abby traipsing around an area that was recently bombed, so she'll feel like this is a bad idea all around.
Abby can't go on this Spain mission alone, so it seems there are a couple of options here.
One alternative is for Abby to convince someone she trusts to go dig around. Nick Newman (Joshua Morrow) might fit here since Abby will indeed ask her brother for assistance during the week of November 8-12.
Another possibility is for Abby to take a travel companion, so Devon Hamilton (Bryton James) would be willing to drop everything if she insisted.
Of course, Abby's loved ones would rather see Abby accept that Chance is gone, but Y&R spoilers say she'll be determined to get to the bottom of the real story.
While Abby works on proving Chance is alive, Amanda Sinclair (Mishael Morgan) will reflect on her testimony. After taking the stand, Amanda will have a little post-trial meeting with Michael Baldwin (Christian LeBlanc).
Amanda will wonder if Michael believes her efforts will help convict Sutton Ames (Jack Landron), so Michael may mostly argue that it's out of their hands now.
Next, Adam will catch Lily off guard by trying to put her on his payroll. He'll hope he can lure Lily to Newman Media since he feels ChancComm will soon crash and burn.
Adam will think Lily should take this job offer and avoid going down with Billy Abbott (Jason Thompson), but Lily should stand by Billy for the time being.
However, Adam might suspect Lily will come crawling back somewhere down the line. He might vow to keep a spot open for Lily since the Newman war with Billy isn't her fault.
Lily will feel exasperated and in over her head, but she'll ride the wave as best as she can. As other Y&R updates become available, we'll keep you posted.
The Young and the Restless spoilers say this ChancComm and Newman Media battle is bound to get ugly, so stay tuned.
Soap Spoiler will have other sizzling Young and the Restless spoilers, updates and news to check out, so stick with us.