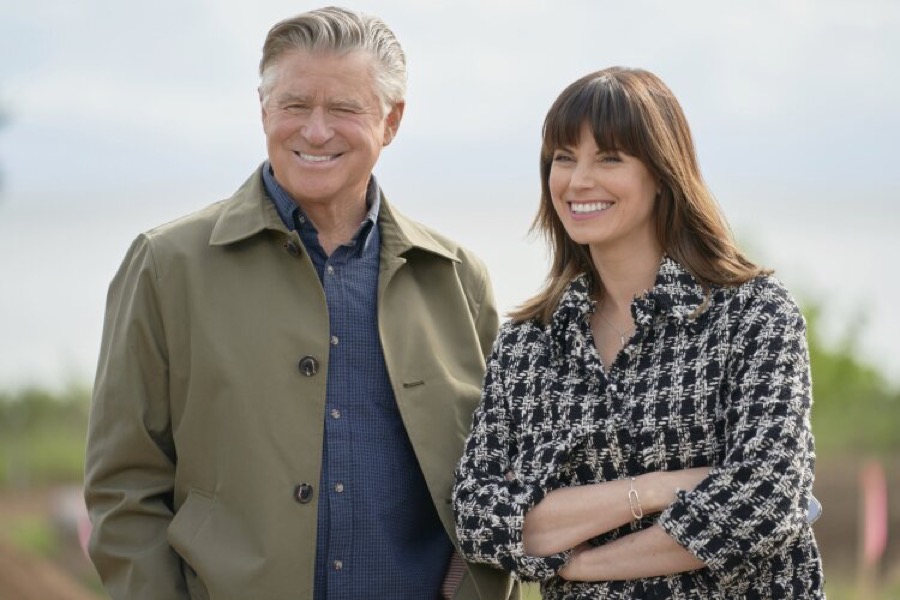 Rumors started after Spoiler TV reported that filming of season 6 of Chesapeake Shores could start filming in April 2022. While stars of the Hallmark series have denied any knowledge, Production Weekly has given a hint that the show has, in fact, been renewed.
Is Chesapeake Shores Renewed for season 6?
The first rumor dropped on Spoiler TV on November 4, 2021. In their report, they mention an unnamed "production report", noting that Chesapeake Shores is getting ready for filming in April 2022. While the article didn't link to the alleged production report, it noted that they would post the official press release once they have it.
Of interest to note, mention is made in Production Weekly, Issue 1271 of Thursday, November 4, 2021, a screenshot of which is included here. The words "Chesapeake Shores 06" are clearly contained in the list of productions for that issue.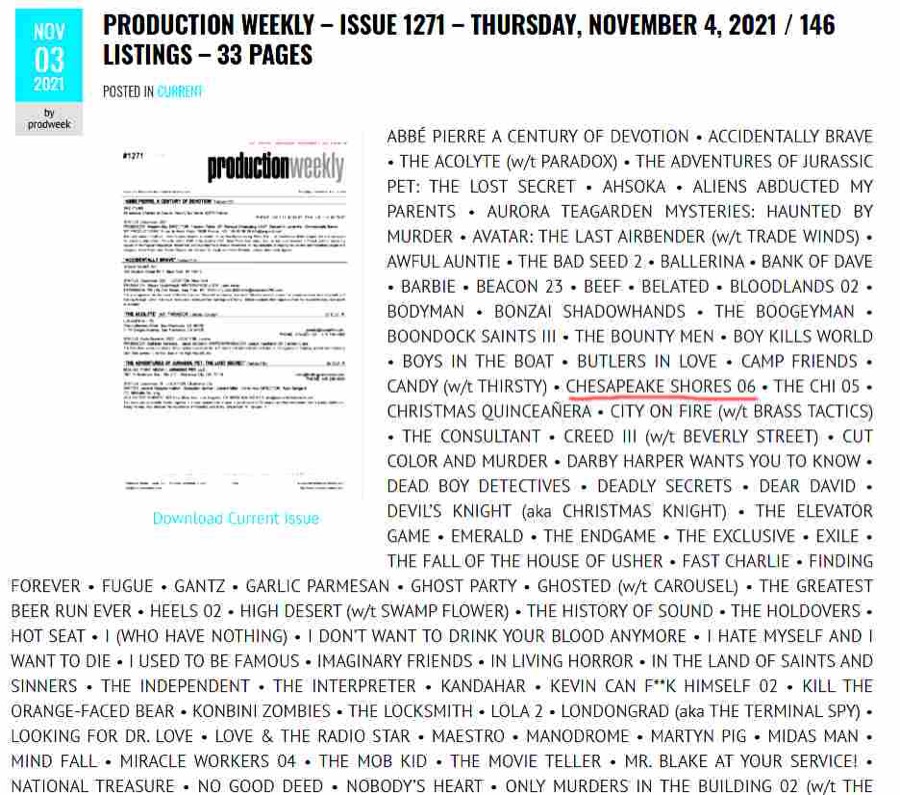 To get more information, it is necessary to have a membership, but as soon as we know more, we will report. Also of interest, in the same issue, mention is made of a new Aurora Teagarden movie titled Haunted by Murder, while Hallmark has not officially announced this new movie.
Meghan Ory responds to the rumors of season 6
Meanwhile, after Spoiler TV posted the report, Meghan Ory, who plays Abby in Chesapeake Shores, shared a screenshot of the report to her Instagram Story. It seems she hasn't heard about the renewal and wrote: "Sorry @spoilertvphotos. But if this is true @hallmarkchannel has not shared with me!! I like your positivity though! #chesapeakeshores #chessie." Ory tagged all the stars of the series in her next Instagram Story.
Meanwhile, in a third post, she wrote: "I want to know your sources @spoilertvphotos." Finally, Meghan posted a screenshot of the Chesapeake Shores TV Instagram account, that tagged Hallmark in a post, asking about the renewal. Ory wrote, "Hahah oh no #chessies!! It's so much drama! I'm so curious where this story came from. It should be a movie on @hallmarkmovie."
Treat Williams responds to rumors of Chesapeake Shores season 6
Meanwhile, Treat Williams, who plays Mick O'Brien, was also on to the story. He posted a screenshot of the story on Instagram and Twitter, writing, "This is interesting." Williams followed this up with a further Instagram post, writing, "As to this post the actors have heard nothing from Hallmark so this tweet is all we know. As I said it is interesting. I know as much as you do."
If the series has, indeed, been renewed, Hallmark will likely premiere the new season around mid-to-late August 2022. Season 5 dropped at around the same time and the channel does tend to keep a fairly consistent schedule.
In the meanwhile, we still have no official confirmation of season 6 of Chesapeake Shores. However, as soon as the news breaks we will let Chessies know.