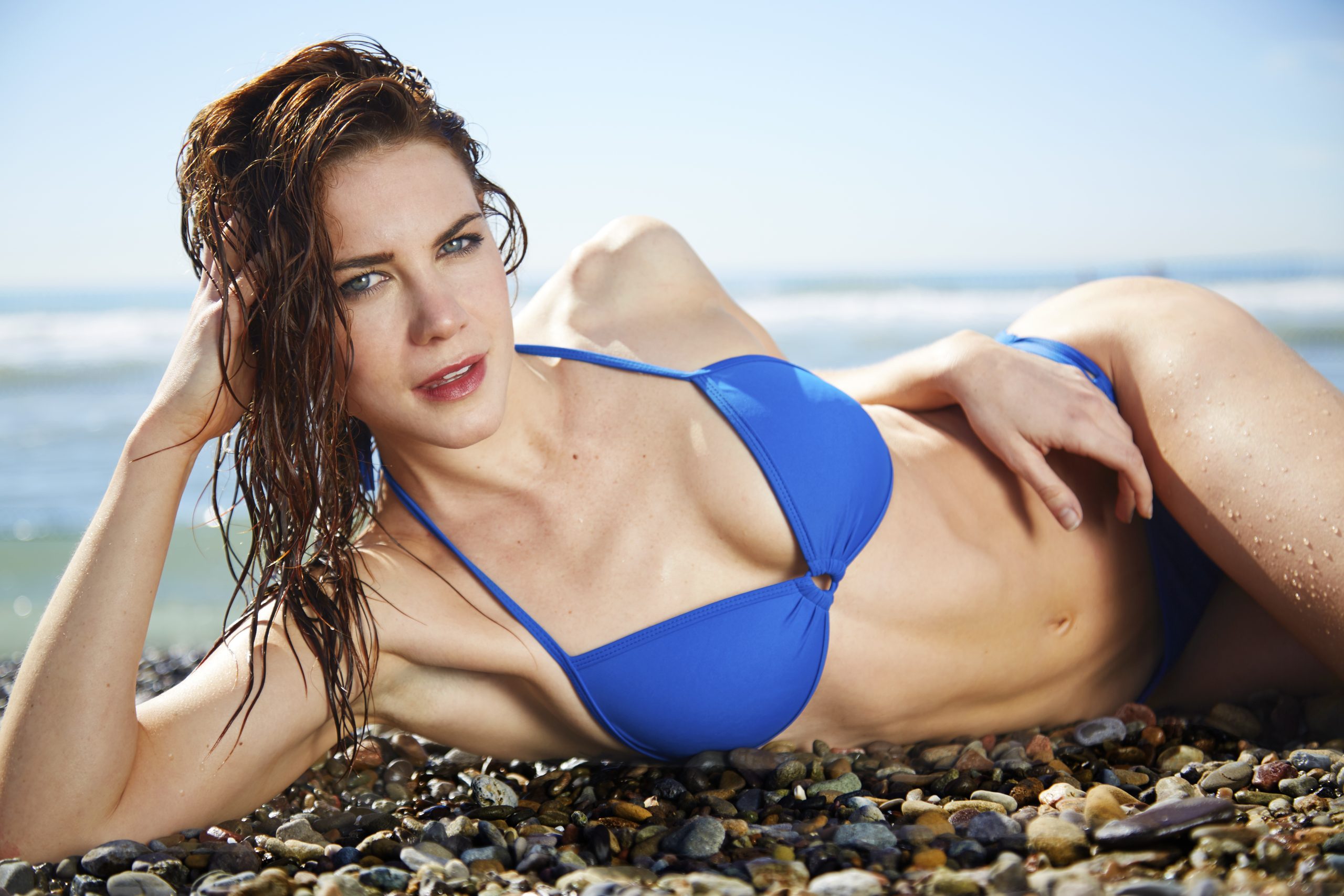 The Young and the Restless spoilers say that we always knew she had a bad girl side to her. Of course, we are talking about actress Courtney Hope, who plays Sally Spectra on Y&R, as she also did on The Bold and the Beautiful. The stunning actress opens up about playing a villain on the small screen. And let's just say that this girl definitely knows how to bring the heat! Here's what you need to know.
The Young and the Restless: Courtney Hope Is A Bad, Bad Girl
Speaking to Soap Opera Digest, Courtney said that she had experience playing villains before she started working on daytime television. She said, " One of the first shows I ever did was a guest star on GREY'S ANATOMY and I played one of the bitchy cheerleaders. I had just turned 17 when I shot that and [in the story] the head cheerleader ended up in the hospital after a bus accident. My character was the co-captain and became the captain. I visit her in the hospital and she's all bandaged up and I said, 'Ryan said that he still wants to take you to prom even though your face is all messed up.' It was my first big speaking thing and I loved it."
Courtney also said that just like everyone else, she assumed that her character would be a troublemaker just like her namesake. She told the publication, "Yeah, she was definitely a rebel but with a good heart, like her aunt Sally. It was such a big dream for her to resurrect Spectra Fashions and she was willing to do whatever it took to make that happen. She was easily influenced by her grandmother. When she stole Thomas's designs, it was actually her grams's idea to do that and Sally trusted her enough to go along with it, but she was the one that actually got the flak for it. She was like, 'Okay, Grams, we're gonna do this in the name of Spectra,' and then Sally's the one who loses the guy."
The Young and the Restless: What's Next For Sally Spectra?
Tell us, what do you think of this story? Let us know in the comments section below. Also, come back right here for all the latest news and spoilers on your favorite daytime television shows including General Hospital, Days of Our Lives, The Young and the Restless and The Bold and the Beautiful.