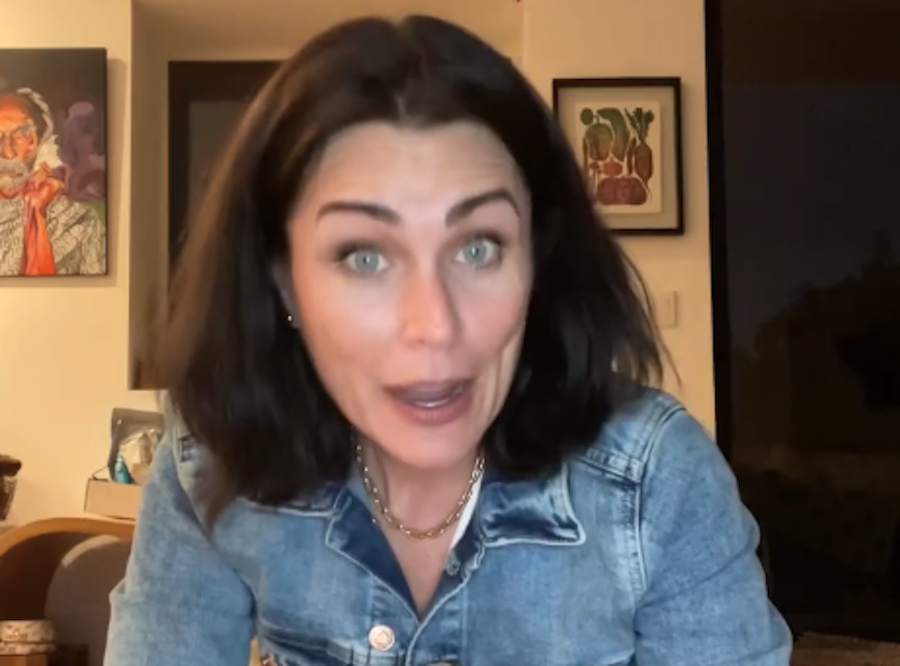 General Hospital news has everyone asking lately: what's going on with Rena Sofer? Rena, who plays Lois Cerullo on the hit ABC soap, recently opened up about her return to Port Charles and why she has so much respect for one particular co-star. Here's what she has to say!
General Hospital: What's Going On With Rena Sofer?
Speaking to Soap Opera Digest in a new interview, Rena says that she absolutely loves working with her General Hospital co-star Jane Elliot, who plays Tracy on the show, again. When it comes to their dynamic though, Rena says, "I think the wonderful and great thing about coming back and doing this [role] 30 years later is that both Jane and I are 30 years older. We are not acting like we did 30 years ago and we both have 30 years more experience as a human being and a woman and an actor. And so do when we get to face off, we get to face off!"
Rena added, "I mean, I'm not playing Lois as I would have if she were 25. I'm playing her as a mother of an adult grown woman who's making her own choices and as Lois, I'm not scared of Tracy! Lois, in the beginning, she wasn't scared of Tracy, but at the same time, she was a fish out of water. She didn't belong in this Quartermaine world. Don't forget; she grew up in Brooklyn n New York. She grew up with street smarts. She's not an idiot, so even back then, she had enough intelligence to understand what was going on and how to take care of herself and protect herself. And look, she did the ultimate protecting of herself, didn't she?"
General Hospital: What's Next For Lois In Port Charles?
Rena also said that she credits Jane for teaching her so much over the years. She explained, "I left that show a child and I'm coming back as a mother of an adult, I've had an incredible career and a life with my husband/ex-husband/fiancé [Sanford Bookstaver] and I come back to this show with humility, with compassion and with incredible, incredible gratitude that I don't think I had the first time I was there."
It goes without saying that General Hospital fans will have to tune in each and every day to find out what will happen next! Watch this space as there is more to come. Meanwhile, let us know what you think by leaving us a line with your thoughts in our comments section below. General Hospital airs weekdays on the ABC network. Check your local listings for times.
Be sure to catch up with everything on GH right now. Come back here often for General Hospital spoilers, news and updates.