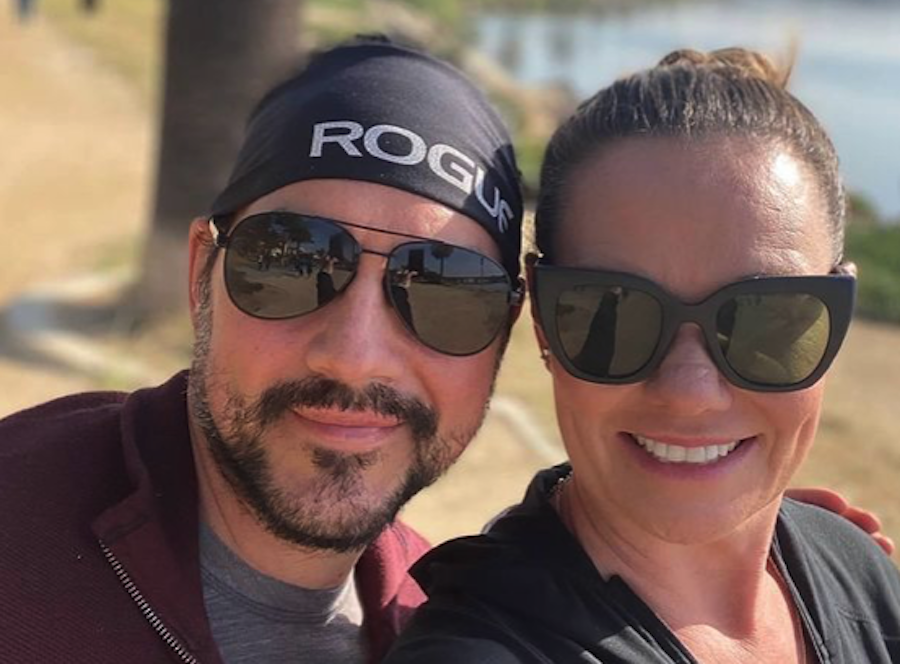 General Hospital news say that Tyler Christopher's friend and sponsor has spoken out for the first time since the actor's death. As many fans know by now, the General Hospital and Days of Our Lives alum died on October 31st from a cardiac arrest. He was only 50 years old. Here's what you need to know.
General Hospital: Tyler Christopher's Friend Speaks Out For The First Time
Sharing several photos of the two of them spending time together, Tyler's friend and sponsor wrote, "I have never posted a picture of us together until today. That was intentional. Our friendship existed within a safe bubble of sobriety and mental health support without the distraction of social media. I posted a lot of him because I wanted his estranged family and friends to know he was ok. I never wanted to capitalize on his fame, that had happened far too much in his life. Tyler was the friend I never knew I needed & now I am struggling to live without. Tyler was the sweetest soul you could ever meet. Tyler moved to San Diego to write his book."
She continued, " I was his only friend here and we saw each other almost every day. Tyler took great pride in decorating the apartment he loved. We walked our dogs most days around Balboa Park. He adored Tanka. He loved Farmer's Markets, museums & movies. He collected used James Dean books & art. He was grateful, always thanking me for any small act of kindness. There were relapses & when that happened I would stay by his side and repeat to him "You are worthy of love, being healthy, your career and you are worthy of every second I spend supporting your sobriety." He called it my alcoholic exorcism. He loved the relationship I had with his father who constantly expressed his gratitude for me. He loved his children and looked forward to his visits. He loved to work and appreciated every opportunity that came his way- money did not matter- he wanted to act & we just made it work."
General Hospital: Tyler Is Sorely Missed By Friends, Family And Fans
Many of Tyler's Instagram followers commented on her post with, "I am sorry for your loss. I just lost my sister to addiction. I understand how you feel – your hope for Tyler died with him. That makes this kind of grief that much deeper. Find comfort in knowing what a wonderful friend you were," along with, "It helps the grieving process to know that he had a friend as good as you! I finally met him in New York this year and I'll have to tell you. I will never forget what a kind soul he was. he expressed on how he was struggling with his sobriety however, he always had such a positive outlook on life. your post has help to get to know him a little bit better. Thank you so much may God bless."
Meanwhile, let us know what you think by leaving us a line with your thoughts in our comments section below. General Hospital airs weekdays on the ABC network. Check your local listings for times.
Be sure to catch up with everything on GH right now. Come back here often for General Hospital spoilers, news and updates.