Trump Divorce: Melania Trump's Humiliation At Mar-A-Lago Revealed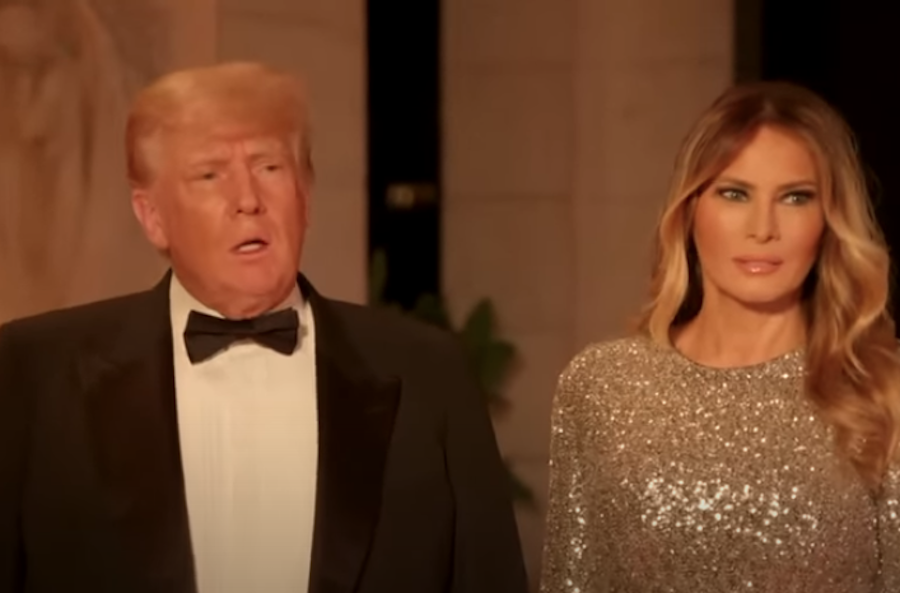 Melania Trump has certainly gone through a lot over the years but despite all of the ups and downs, she's still managed to stay by her husband Donald Trump's side. However, there's a new report that suggests the former model might be ready to pull the plug on her marriage to the presidential candidate once and for all. That's because she's tired of being humiliated, both behind closed doors and in the press, too. Here's what you need to know.

Trump Divorce: Melania Trump's Humiliation At Mar-A-Lago Revealed
There's a new report that says Donald Trump had once asked his wife Melania to parade her body in a bikini in front of his billionaire friends at Mar-A-Lago. Apparently, Donald wanted to make his friends, and some of his biggest donors to his campaign, jealous that his wife looks as good as she does.
According to Business Insider, in one leaked audio, Donald can be heard saying, "I asked Melania to walk around the pool in a bikini so all the other guys could get a look at what they were missing," while another person in the background can also be heard saying, "I'll do that when you walk around with me in your bikini."
For Melania Trump, enough is enough. No one would be surprised if she asked Donald Trump for a divorce, despite everything that he's been going through lately and how he's also trying to win the Republican ticket for the presidential candidacy. It's one thing to be humiliated, but it's another thing to be asked to do something that would be considered degrading for many women.
Trump Divorce: What's Next For Melania Trump?
Of course, Donald Trump himself has not made any comments about the matter and it's doubtful if Melania will say anything, seeing how she likes to avoid the press at all costs. But at the same time, she might be waiting for the right moment to call it quits. There's a good chance that Melania might be sticking it out until her son Barron Trump goes to college or she's sure that Donald won't be running for a second term. Either way, a lot of people are keeping a close eye on Donald and Melania Trump to see what their next move will be.
Tell us, what do you think of this story? Drop us a line in our comments section below with your thoughts. Also, don't forget to come back right here for all the latest news and gossip about all of your favorite British royals, Hollywood actors, and reality television stars. We've got you covered.