Celebrity Big Brother 3 Spoilers: 2022 Cast Interviews' Biggest Bombshells!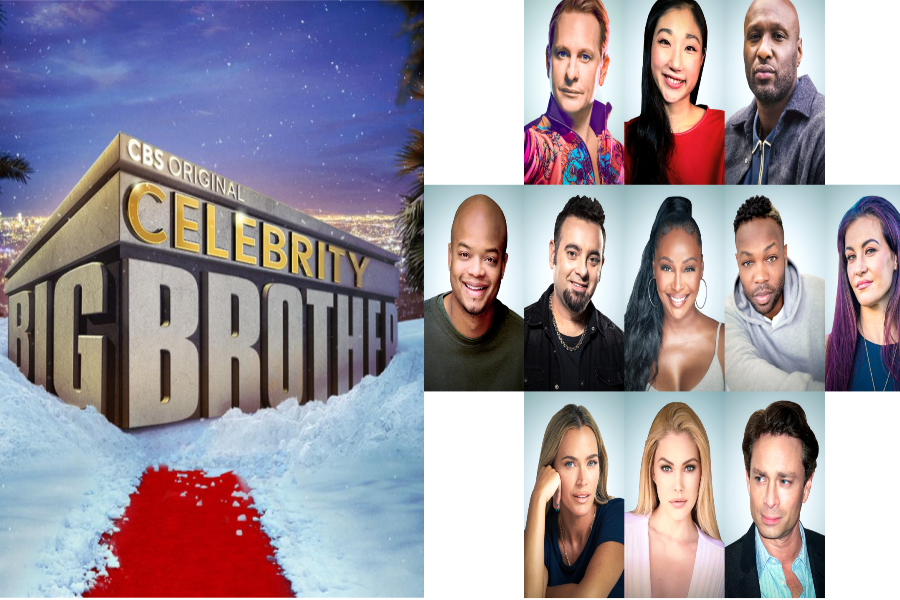 Celebrity Big Brother season 3 cast members just spilled some possible spoilers in their first interviews. And based on those teasers, 2022 promises to bring some brand-new drama to the Big Brothers house! But beware. As celebrities before they even stepped into that house, these stars know how to put on a public face for viewers. 
What could get revealed after the days of living together grow long and tempers begin to flare? We've got some clues in the interviews below! 
Celebrity Big Brother 3 Spoilers: Guess Who Predicts 'Easy Breezy' Success?!
Among the surprises in the first Celebrity Big Brother season 3 interviews: A star who seems too self-assured for safety! Can you guess who appears to have forgotten that saying about pride going before a fall? Ahem. 
After having won an Emmy, TV personality Carson Kressley told Parade that he feels certain of his success. And he admitted to calling friends who previously starred on Celebrity Big Brother. "Of course I called people," confessed Carson. "And they just said to be yourself. And that has really what I've always done on television. So I'm thinking that's going to be easy breezy."
But in contrast, pop star Chris Kirkpatrick proved surprisingly modest and hesitant about his future. The Celebrity Big Brother 3 cast member revealed that he worries his co-stars "might not like the fact that I joke around way too much. Plus, I have restless leg syndrome, and it's hard to sit for a long period of time. That's gonna annoy people," predicted Chris.  
CBB3 Spoilers: THIS Star Just Wants 'Love And An Endorsement Deal'!
And then the unofficial award for the most unexpected response goes to (drum-roll) NBA champion/reality TV star Lamar Odom. Lamar revealed that he suspects his fellow co-stars will underestimate his "killer" abilities. But then he insisted that he just wants adoration… oh, and some money, too, 
Asked what he hopes to get from his time in the Big Brother house, Odom spilled, "Some love! Maybe an endorsement or something like that. There's gonna be so many people watching. Maybe somebody will find me interesting. Pay me a good lump sum just to show my face."
As for the interviewee who seems to have the right mindset? We're choosing actress/Miss USA alum Shanna Moakler for several reasons. First, Shanna showed her sense of humor. "I think I've been underestimated a lot just in being a former beauty queen and Playboy Playmate. That dumb blonde stereotype," she joked.
And second, this Celebrity Big Brother season 3 star promised to get real during her time in the BB house. "The best advice I've received, honestly, is just to be myself," shared the former Miss USA. "I have a fun, outgoing personality," she added. "And the other members in the house will enjoy that."
Tell us what you think. Which star do you think will score big points? And who do you think will find that life in the Big Brother house seems more challenging than anticipated? After you've shared your views, check back on our site for more Celebrity Big Brother season 3 news!