British Royal News: Royal Fans Waiting In Line For Nearly 30 Hours To See The Queen's Coffin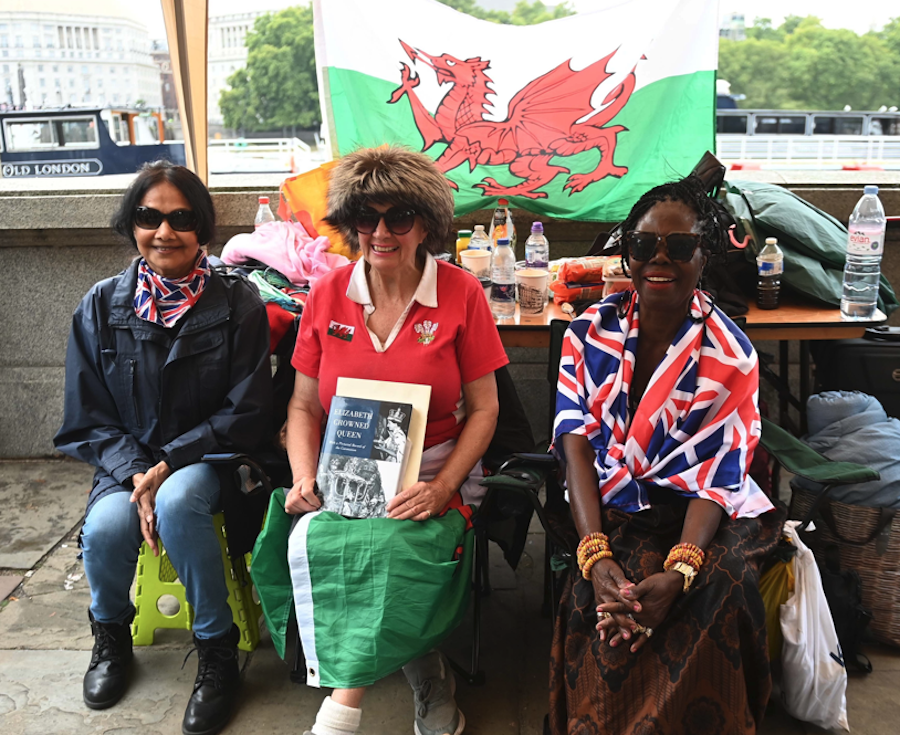 British Royal News says that there are a whole lot of royal fans out there who are doing whatever it takes to get a glimpse of Queen Elizabeth's coffin before her state funeral on Monday. In fact, people are being warned that they will have to stand for nearly 30 hours as up to 400,000 have been lining up to see Queen Elizabeth lying in state. Here's what you need to know.
British Royal News: Royal Fans Waiting In Line For Nearly 30 Hours To See The Queen's Coffin
As many fans know by now, Her Majesty will now lie in state at Westminster Hall in the Palace of Westminster until 6.30am on Monday, the day of her state funeral. Once inside the hall, people are able to walk past the coffin which is raised on a catafalque and draped in the Royal Standard.
According to the Telegraph, "In a warning not to enter the queue lightly, official guidance issued Tuesday night states: 'You will need to stand for many hours, possibly overnight, with very little opportunity to sit down, as the queue will keep moving."
What's more, the site says that stewards have been told to look out for vulnerable and elderly people who might be struggling who can be pulled out of the queue "given a cup of tea" and, if possible, reinserted closer to the front.
Of course, many royal fans couldn't help but weigh in on the matter on Twitter. Some have said, "Let's just hope all those people waiting in line for long are in good terms with their own family members and would go to such lengths for people that actually knew them," along with, "People are choosing to be there and queue, that's not suffering. Suffering is having to make a choice between a meal for family or heating the home."
British Royal News: What's Next For The Royal Family?
Another critic wrote, "It occurs to me that Britain is NOT North Korea, where the population at large is expected to come out and display their grief for a deceased leader. Struggling Brits are not required to do this, so we need to explore their motivation."
So far Buckingham Palace has not made any comments about the matter.
In the meantime, let us know what you think with your thoughts in our comments section again. Be sure to catch up with everything on the British Royal Family right now. Come back here often for the British Royal Family news and updates.