Days of Our Lives Spoilers: Allie Reveals A Whole Lot During Ciara's Baby Shower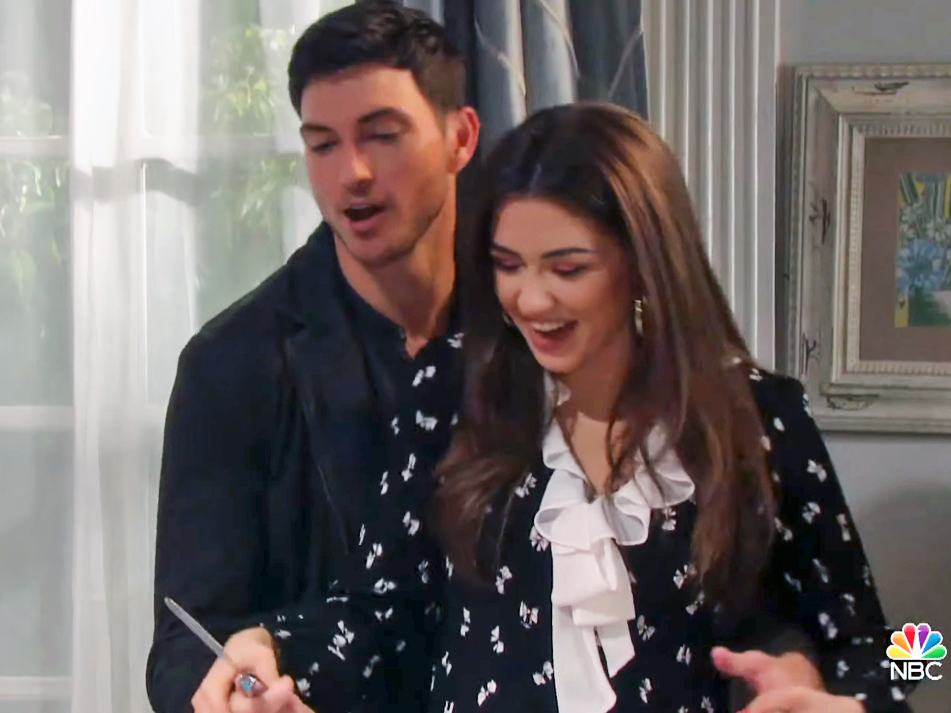 Days of Our Lives spoilers say that Allie Horton reveals a whole lot during Ciara Brady's baby shower, and we are not just talking about the sex of the baby. Keep reading below for all of the spoilers you need to know.
Days of Our Lives Spoilers: Allie Reveals A Whole Lot During Ciara's Baby Shower
According to the latest Days of Our Lives spoilers, it's Allie – or 'AllDevil' as some people like to put it – who shows up with the reveal cake at Ben and Ciara's baby gender reveal party (which, by the way, why hasn't she given birth yet? It's been well over one year already). Alle tells Ciara that she's no longer speaking to Chanel so she can focus on other parts of her life. During their conversation, Ciara tells Allie that the baby has been kicking and moving since Allie's arrival. That's when Allie puts her hand on Ciara's belly to calm the baby down. Lo and behold, it works.
Some fans have taken to social media to weigh in on this storyline. Many of them wrote, "I am enjoying the idea of Allie being the newest devil. Lets hope she picks it up. I would love some classic devil stuff. Stopping weddings with falling chandeliers, fires, stick with the plan of destroying love if that is their plan," along with, "Wasn't Jan just 'changed' by the devil like Susan was into a cat… so I hope it's a fake baby. Rosemary's baby is what they are going for here. And isn't Ciara only like 5-6 months pregnant now? Her pregnancy has been SOARSed."
Another critic wrote, "I think we are about to witness the great redemption story of Clyde and Ben protecting Ciara's rapidly aging fetus. Of course, it would be a boy so Ben can keep worrying that it will be just like him aka the story will continue to be all about Ben."
Days of Our Lives Spoilers: The Devil Is In The Details
Needless to say, Days of Our Lives fans will have to tune in to find out what will happen next. In the meantime, let us know what you think by leaving us a line with your thoughts in our comments section below. Days of Our Lives airs weekdays on the NBC network. Check your local listings for times.
Be sure to catch up with everything on DOOL right now. Come back here often for Days of Our Lives spoilers, news and updates.