Days of Our Lives Spoilers: Brady's Wild Fantasy, Chloe Admits Naughty Thoughts Too?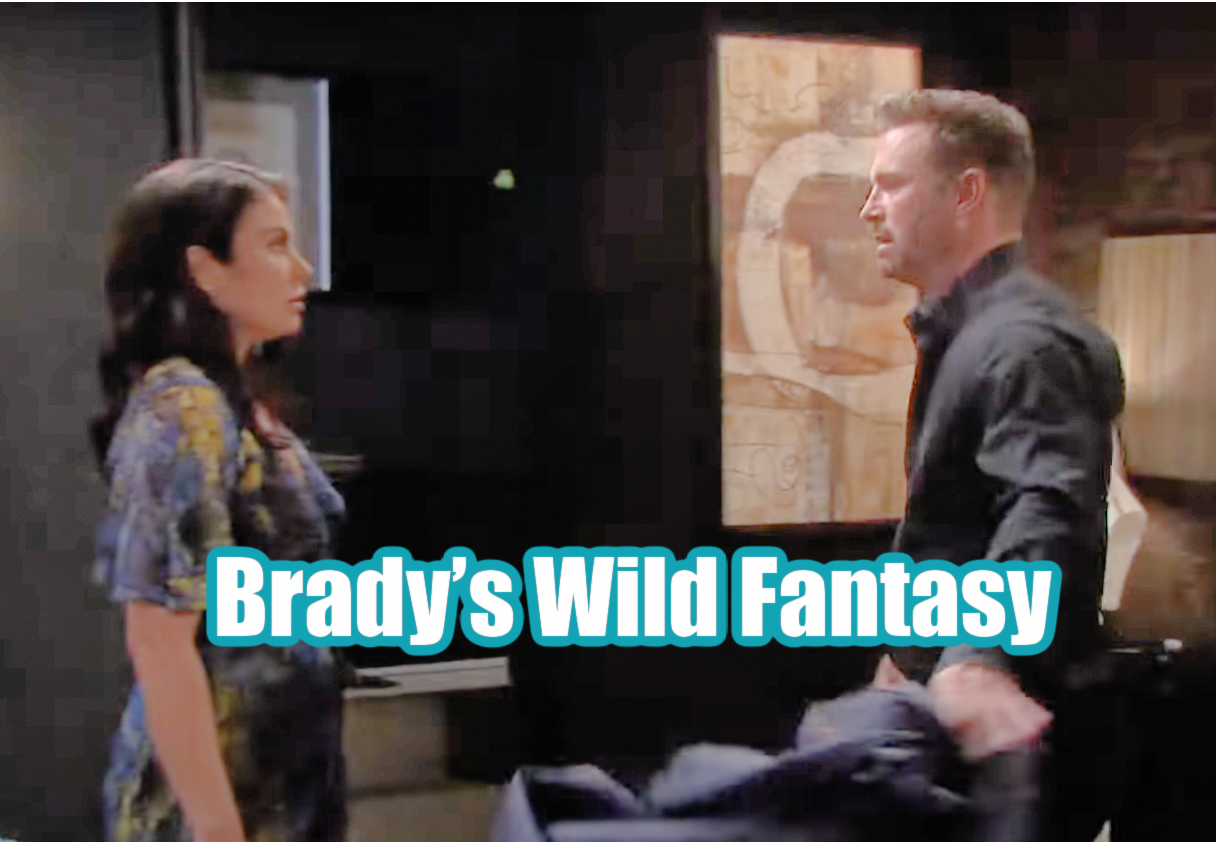 Days of Our Lives spoilers reveal that Brady Black (Eric Martsolf) has a wild fantasy about Chloe Lane (Nadia Bjorlin). When Brady is caught daydreaming, he snaps back to reality. However, he does tell Chloe his fantasy about her in graphic detail. It is also teased that Chloe shares a secret with Brady, which could be her own fantasy.
Days Of Our Lives Spoilers – Marlena Evans' Suggestion
DOOL spoilers reveal that Brady opens up to Marlena Evans (Deidre Hall) about his feelings for Chloe. Brady is frustrated because he hasn't acted on his feelings but keeps being accused of sleeping with Chloe. Brady does want to be with Chloe, though. So, it creates a dilemma for him. Brady doesn't know if he should act on his feelings and just kiss Chloe.
Brady knows that Marlena will give good advice, but he's unaware that she is possessed by the devil. So, he is shocked when Marlena suggests Brady throw Chloe on the conference room table at work and have his way with her.
DOOL Spoilers: Brady Black's Fantasy
Brady doesn't act on Marlena's suggestion, but does fantasize about it. When he is daydreaming, Chloe catches him. Of course, she doesn't know what Brady is thinking so intently about, but knows he is daydreaming about something. Brady decides to tell Chloe exactly what he is envisioning and goes into graphic detail.
Conference Table Bombshell
Days of Our Lives spoilers reveal that Chloe is a bit surprised by Brady's vivid and specific fantasy. However, she also knows how Brady feels about her. Chloe responds by informing Brady that the conference table already had some action. When Brady finds out that Rafe Hernandez (Galen Gering) and Nicole Walker (Arianne Zucker) were on that same table just the other day, he can't believe it.
Martsolf told Soap Opera Digest that Basic Black is turning into a bit of a brothel.
Days of Our Lives Spoilers: Chloe Lane's Secret
During the week of November 8, Brady won't be the only one admitting a secret. Chloe has her own secret that she is keeping. Even though Chloe is in a relationship with Philip Kiriakis (Jay Kenneth Johnson), she has feelings for Brady. So, she just might share her own fantasy.
Chances are that Chloe's admission might set off an interesting chain of events. One possibility is that Philip overhears Chloe and Brady's conversation. Another possibility is that talking about their fantasies could create a desire in Brady and Chloe that they can't control – leading to them actually sleeping together. What do you think is going to happen after Brady admits his fantasy and what exactly is Chloe's secret? We will have to keep watching the NBC soap to find out what happens next.
Be sure to catch up on everything happening with DOOL right now. Come back often for Days of Our Lives spoilers, news and updates.