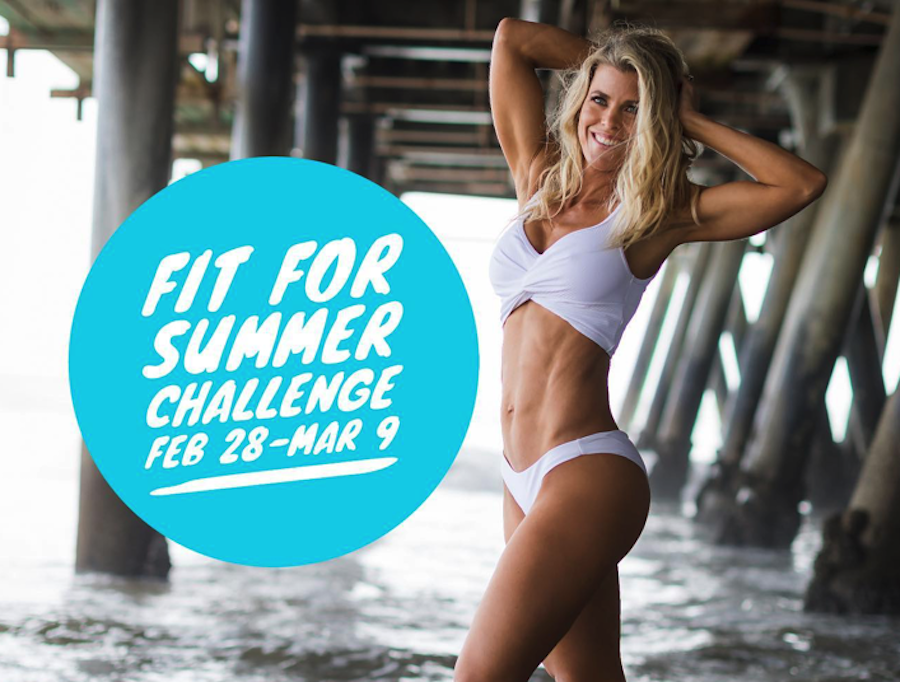 It looks like Sheree Burton is back and she is definitely the best version of herself that we've ever seen. The health and Instagram influencer, who was once married to General Hospital alum Steve Burton, has a new challenge that she wants her followers to participate in with her. That, and it looks like she's always living her best life right now, despite her separation from the daytime television star. Here's what she has to say.
Sheree Burton Wants Her Fans To Participate In This Challenge With Her
Sheree took to her Instagram account to write, "First Challenge of the year, so why not get a head start for SUMMER?! No matter what level you are, what age you are, or where you're at in your life, you can create lifelong habits that can change the way you feel and look. This isn't a diet or a quick fix. Those do not last. This is a LIFESTYLE CHANGE and it's FUN!"
She also added, "How do I balance the MOM LIFE with the FIT LIFE?? I WILL SHOW YOU EXACTLY HOW!!"
Needless to say, it seems like a lot of her social media followers are certainly interested in what she has to offer. Some commented with, "I'm such a bad meal skipper. I just can't eat for several hours when I wake up. Any advice to force something nutritious down to get the metabolism going Sheree?" along with, "Run don't walk to sign up for what is truly a transformative experience. Sheree is just an incredibly knowledgeable person for both nutrition and fitness and probably a million little things that just add up to help you."
What's Next For Sheree?
Another eager fan wrote, "Sheree is amazing. You will love her challenges. It's not a diet. It's a lifestyle that you will love. You'll never be hungry. Her recipes are great and easy to make. The workouts are Awesome. You will feel so good you will be so excited to try each new one."
Clearly, Sheree has a lot of fans that are on her side and are willing to help lift up women around them. Interestingly enough, Steve Burton is doing the same thing on his end and he's been trying to encourage his fans and followers to be the best version of themselves, too. Watch this space as we have a feeling that we'll be hearing so much more from Sheree in the coming weeks and months ahead.