General Hospital Spoilers: Ava And Nikolas Are Bonded Together By Their Deadly Secret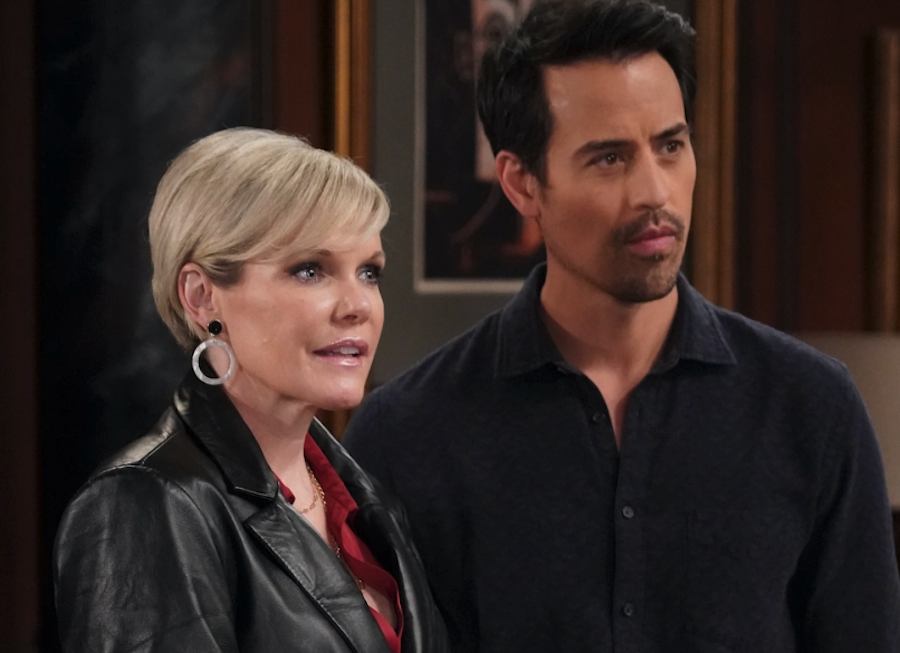 General Hospital spoilers say that once you thought Ava and Nikolas' troubles went away, they come creeping back on them. Co-head writers Chris Van Etten and Dan O'Connor recently opened up about what's in store for the couple now that it's pretty clear that Esme's ghost (or so we think) will be haunting them for quite some time. Keep reading below for all of the spoilers you need to know.
General Hospital Spoilers: Ava And Nikolas Are Bonded Together By Their Deadly Secret
The two scribes told Soap Opera Digest that things are looking pretty dramatic for Ava and Nikolas. They said, "Esme's disappearance continues to have grave consequences for the people of Port Charles, not the least of which include Ava and Nikolas, who are bound together by their deadly secret. The police work to uncover the motives behind Ava's attack — and whether her attacker will strike again."
Of course, there's plenty of twists and turns ahead for some other Port Charles residents, too. As far as the Spencer, Trina and Rory storyline is concerned, the writers said, "Trina has deep feelings for Spencer, but she knows how much pain he inadvertently caused her over the last year and right now, Spencer is gone [to Pentonville]. She is happy with Rory. But how long can she keep these conflicting emotions bottled up?"
General Hospital Spoilers: What's Next For Cody, Mac and Felicia?
Britt, Cody, Mac and Felicia will deal with some complications, too. O'Connor said, "Cody is going to be pulled in two directions. One is his developing attraction to Britt and the other by the possibility that he may be connected to the Scorpio family. And it may be that he can't have both. Felicia is encouraging Mac to learn the truth but Mac is afraid of getting the answer lest his heart be broken."
Van Etten added of Michael and Willow, "Willow is making a gamble out of love and hoping that she can delay her leukemia treatment and save both herself and her child. TJ has grown to be a trusted confidant for Willow and their relationship will only grow." Meanwhile, planting Dex in Sonny's organization "will have unforeseen consequences for Sonny, but also for Michael's entire family."
Of course, General Hospital fans will have to tune in each and every day to find out what will happen next. Until then, let us know what you think by leaving us a line with your thoughts in our comments section below. General Hospital airs weekdays on the ABC network. Check your local listings for times.
Be sure to catch up with everything on GH right now. Come back here often for General Hospital spoilers, news and updates.