British Royal News: Meghan Markle Was Full Of Anxiety During Queen Elizabeth's Memorial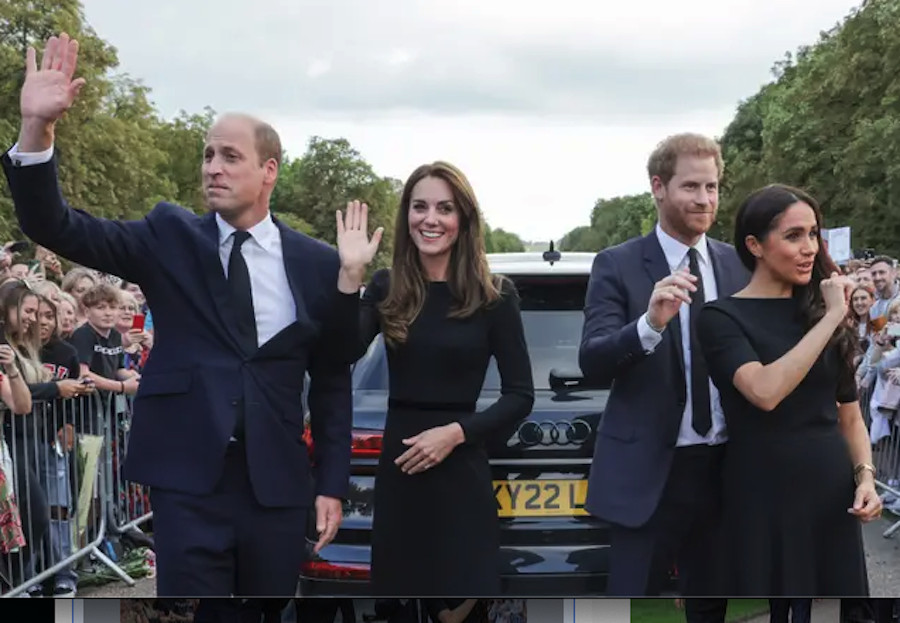 British Royal News says that if there's one thing that you can't lie with, it's your body language. There's a new report that says Meghan Markle looked like she was full of anxiety during Queen Elizabeth's memorial outside the gates of Windsor Castle. It was the first time that the Duchess of Sussex was reunited with Prince William and Kate Middleton, along with her husband Prince Harry. Here's what you need to know.
British Royal News: Meghan Markle Was Full Of Anxiety During Queen Elizabeth's Memorial
Body language expert Dr. Lillian Glass said that Meghan's subdued behavior might have been because she was worried that the crowds were going to "boo" her. She said, "Usually, we have seen Meghan with a smile plastered on her face, whether it is appropriate or not."
Glass continued, "But this time, she actually seemed more genuine and humbled. There is no question that she was in fear, as she hung on to Harry's hand for dear life as they walked together. She was serious and even stood back when Harry was speaking to someone. Usually, she is front and center, but the fact that she hung back was very telling of her fear."
British Royal News: What's Next For Meghan?
Body language expert Judi James, meanwhile, said that Prince Harry was well aware of how uncomfortable Meghan felt and that's why he was so supportive towards her throughout the entire ordeal. She said, "Harry placed an arm around her and rubbed her back to signal reassurance, but then it was Meghan offering the comforting touches as her husband looked at the flowers and worked the crowd. The couple used a hand clasp to add to the comfort signals, with Meghan stroking Harry's hand with her thumb within the clasp."
James also explained why Prince William and Kate Middleton kept their distance that day. "This is partly to do with tradition, and as the future king and queen, they need to be seen as two individual royals rather than just as a touch-bonded couple like Harry and Meghan," she said.
In the meantime, let us know what you think with your thoughts in our comments section again. Be sure to catch up with everything on the British Royal Family right now. Come back here often for the British Royal Family news and updates.