The Bold and the Beautiful Spoilers: Deacon's a Loveable Vulnerable Villain – Sheila's a Monster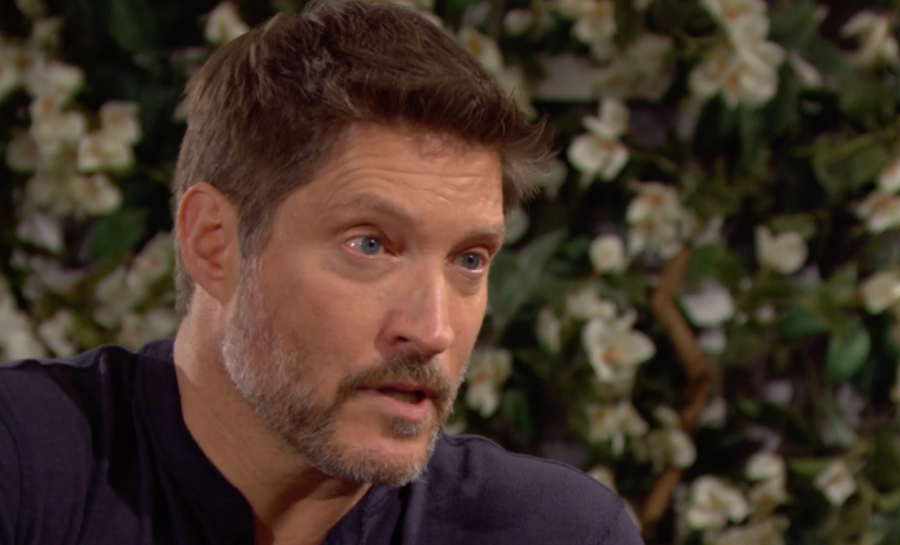 The Bold and the Beautiful spoilers document that Deacon Sharpe (Sean Kanan) is teased to tell Sheila Carter (Kimberlin Brown) that he kissed Brooke Logan Forrester (Katherine Kelly Lang). That is a terrible mistake.
Sheila is the absolute worst person in the world that Deacon should provide with any sensitive information, especially when it involves Brooke. Compound that with him often saying that he knows she is not trustworthy or his friend.
However, Sheila will make an arguably greater mistake. Telling Taylor Hayes (Krista Allen) that she knows about Brooke's kiss will reinforce suspicions that Sheila has not changed her ways.
Bold And The Beautiful Spoilers – Deacon Sharpe Accurately Assesses Situation
Deacon believed that he could develop a relationship with his daughter if he worked hard enough. The consistency Deacon established on many, but not all fronts, convinced Hope Spencer (Annika Noelle) that he was sincere.
In contrast to the above, Deacon knew that he had a one-time spark with Brooke. But he did not know if she still felt the same. Then, as the plot played out, Deacon received numerous signals of support. All came before the kiss.
The recent, tense conversation with Ridge Forrester (Thorsten Kaye) bolstered Deacon's feelings that Brooke's husband was not tuned-in to her needs.
Bold And The Beautiful Spoilers – Sheila Carter Lets Her Guard Down
Sheila believes that Taylor has become a friend. While Taylor has some compassion for Sheila's circumstance, her stance represents nothing more than a family consideration, based on John Finn Finnegan (Tanner Novlan) being Steffy Forrester Finnegan's (Jacqueline MacInnes Wood) husband.
Taylor is more than a legal family member. She is a trained psychiatrist who can detect unhealthy traits.
The unplanned chats Sheila had with Taylor at her new practice sight were revealing. They are followed by Sheila's teased misstep, as telling Taylor what she knows about Brooke's troubles confirms that she is tied to them somehow.
Bold And The Beautiful Spoilers – Fallout Includes Champagne Switch Reveal?
Almost anyone who learns that Sheila put a non-alcoholic label on a bottle of traditional champagne with the hopes of breaking Brooke's sobriety on New Year's Eve would tell Lang's character and others.
Quinn Fuller (Rena Sofer) might be the only person who would not spill that shocker, as she did something similar in the recent past to push Brooke off the wagon. While Quinn did force Brooke to unknowingly drink alcohol, nothing further happened after that incident. That contrasts with the devastating consequences of Sheila's actions.
Taylor will not have enough information to plausibly link Sheila to Brooke's drinking unless Brown's character divulges that plot point. But Sheila might follow Deacon's lead and blurt out what she did to the woman he does not regret kissing.
This site is a leading source for everything linked to The Bold and the Beautiful. Check back on Soap Spoiler regularly for B&B spoilers and news!