The Young and the Restless Spoilers: Adam & Sally Fall In Love and Defeat Victoria?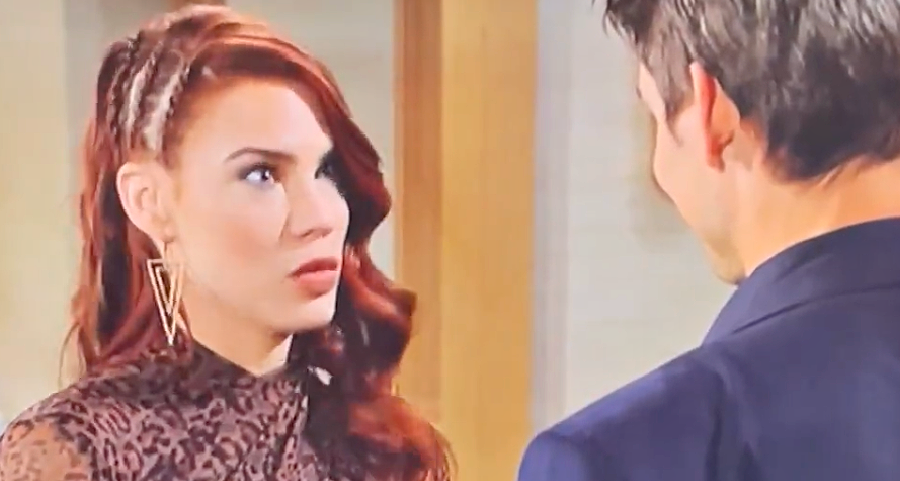 The Young and the Restless spoilers document that Victoria Newman Locke (Amelia Heinle) realized her goal of incorporating Newman Media into Newman-Locke through the sale her father accepted. The addition of this entity with the recently acquired Chancellor Communications allows the conglomerate to be a strong player in the information and opinion field.
However, she and Victor Newman (Eric Braeden) appear oddly unable to prevent Adam Newman (Mark Grossman) from making a decision that is likely to destabilize and endanger Newman-Locke. Viewers are scratching their heads as Adam wants Sally Spectra (Courtney Hope) to have a prominent role at the new Newman Media even though he lacks the ultimate authority to make that important choice.
Young And The Restless Spoilers – Victor Newman Advised Against Romance
Of course, Victor pursued romance many times during his tenor as the sole head of Newman Enterprises. He built his business on the back of professional and personal relationships.
A contrarian will point out that despite Victor's dalliances, many of which involved betraying Nikki Newman's (Melody Thomas Scott) trust, he is still king of the world in Genoa City, Wisconsin. A reply to that cynical conclusion would ask what psychological damage he created along the way for his so-called loved ones and supposed friends?
Victor's advice to Adam was sage. The experience Victor has, as passed onto his youngest son, has enabled Adam to sustain a period of stability. So, why is Grossman's character now wanting to break from this path?
Young And The Restless Spoilers – Sally Spectra Is Spectacularly Talented
The section head nails Sally's appeal. She is smart, creative, driven, and, of course, gorgeous.
Adam could have used his vast contact base to find a sidekick. Instead of his protege being nondescript, Sally is a charismatic presence.
The decision not to pursue a reunion with Chelsea Lawson (Melissa Claire Egan), Sharon Rosales' (Sharon Case) unavailability, and the lack of another romantic option leave Adam out of sorts. After Connor Newman (Judah Mackey), business is the only other focus in his life, and Adam seems unable to sustain that structured course.
Young And The Restless Spoilers – Adam Newman Fights His Sister With Help
Adam is cunning. He recognizes that ability in his admirer, Sally, as well.
Sally has played this game smart. She found Adam attractive after Jack Abbott (Peter Bergman) dumped her.
Time has allowed a real connection to form between Grossman and Hope's characters. This pairing is a win for Y&R on multiple levels.
Sally adds to Adam's weaponry. She will help him battle Victoria, with the assumed endgame being the current Chief Executive Officer's removal and Adam's ascension to the throne.
However, soaps are not point-to-point endeavors. So, nothing can be assumed where the Newman family, their allies, and rivals are concerned.
This site is a leading source for everything linked to The Young and the Restless. Check back on Soap Spoiler regularly for the best Y&R spoilers and news!