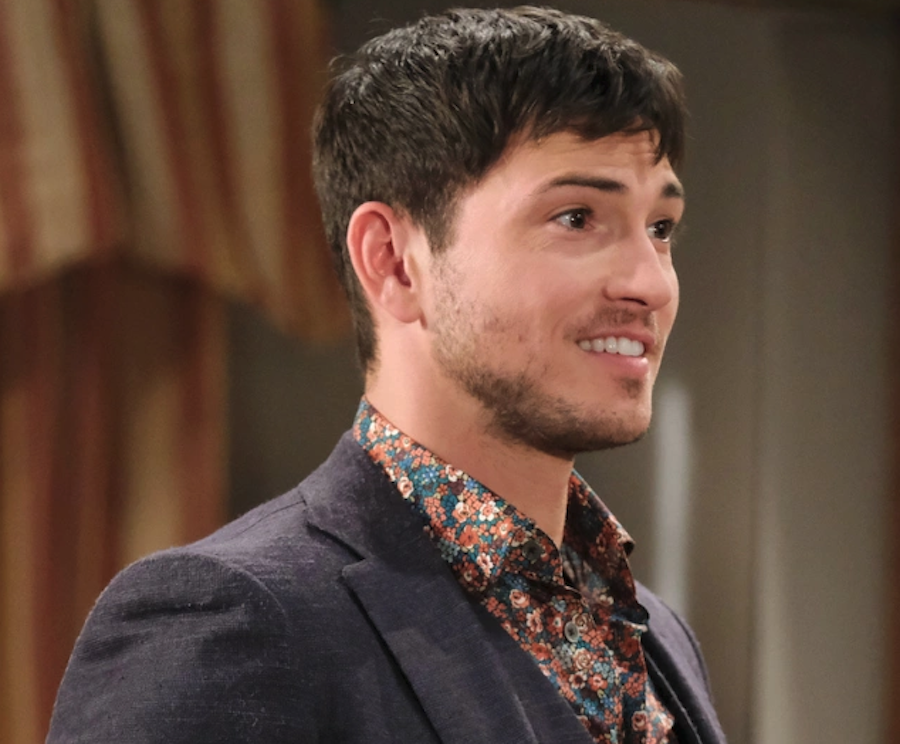 Days of Our Lives spoilers say that there is plenty of drama and trauma ahead for some of our favorite Salemites in the coming weeks ahead. In fact, DOOL Head Writer Ron Carlivati recently broke it down for fans in the latest edition of Soap Opera Digest. Here's what he has to say!
Days of Our Lives Spoilers: What's Next For Alex, Stephanie And Chad?
Carlivati says that love will certainly be in the air for Alex, Stephanie and Chad. He said, "Alex had this love-at-first-sight moment and wants to be a better man to have Stephanie. Stephanie is very driven and she's not so charmed by a player like Alex. But underneath all of this, does Stephanie have any kind of interest or feelings for Alex? At the same time, we're building a friendship between Stephanie and Chad. She's helping him work through his grief over Abigail, but we're starting to see a little something develop there at the same time."
As far as Johnny, Ava and EJ are concerned, the scribe offered, "EJ maybe bit off a little more than he can chew with Ava and kind of invited the fox in the henhouse, and in this case, the henhouse is Johnny. So we see an instant attraction from Johnny to Ava. He's becoming more enamored of her and she is coming to rely on him as a shoulder that she can cry on. It complicates the EJ situation, who is trying to prove this woman is a fraud."
Days of Our Lives Spoilers: Jennifer Has Drama Ahead Too
Of course, a lot of Days of Our Lives fans are also curious about what's in store for Gwen and Jennifer. Carlivati previewed, "Gwen has always been someone tricky for Jennifer to navigate because it is Jack's daughter, so we thought it would be interesting if Gwen got onto the fact that Jennifer was using pills. Is Gwen going to somehow use this to her advantage or is she going to help Jennifer?"
In the meantime, let us know what you think by leaving us a line with your thoughts in our comments section below. Days of Our Lives airs weekdays on the NBC network. Check your local listings for times.
Be sure to catch up with everything on DOOL right now. Come back here often for Days of Our Lives spoilers, news and updates.