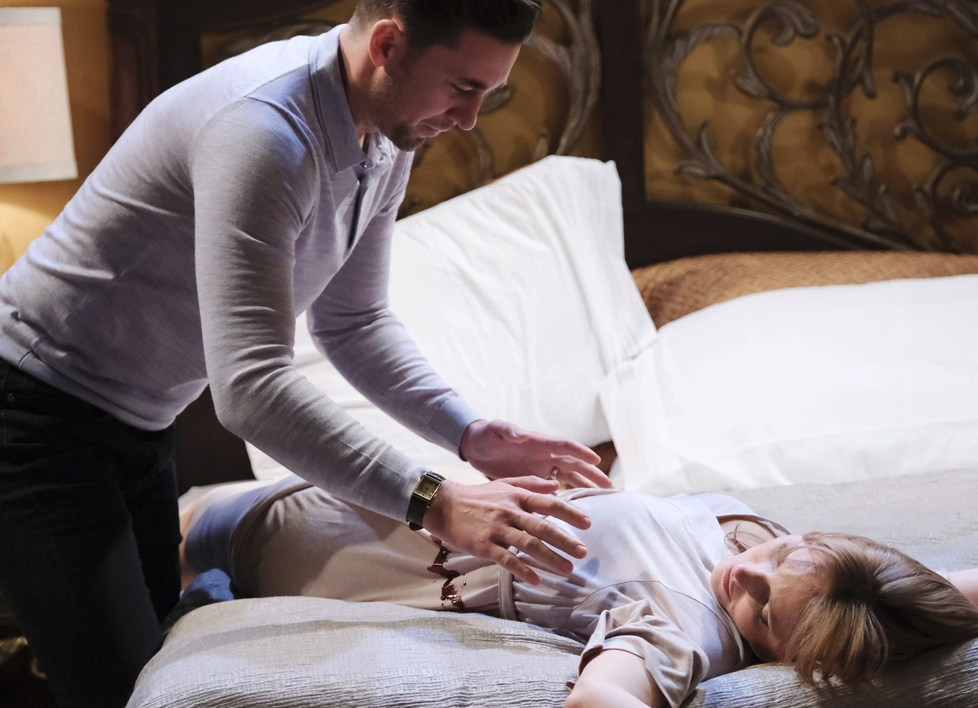 Days of Our Lives spoilers say that if there's anything that fans want answered, it's the mystery behind who killed Abigail. Luckily, the big reveal is right around the corner. Keep reading below for all of the spoilers you need to know.
Days of Our Lives Spoilers: Abigail's Killer Will Soon Be Revealed
Speaking to Soap Opera Digest in a new interview, Days of Our Lives Head Writer Ron Carlivati teased what's next for our favorite residents of this fictional town of Salem. As far as Abigail's murder is involved, Carilvati said, "As Leo finds himself back in the hot seat, we are ramping up to reveal the real killer, and the audience will get the full story of what happened that night that Abigail died."
The scribe also gave an update on Abe and Paulina. He said, "We pulled a little bait and switch here with Paulina persuading Abe to run for governor and then the twist is, 'What if Paulina were to run instead?' It turns out that Paulina has more secrets than we knew about, and so another secret from her past threatens her candidacy and it pulls her family into this mess."
Days of Our Lives Spoilers: What's Next For Nancy And Clyde?
As far as Nancy and Clyde are concerned, Carlivati previewed, "Nancy feels like she's gotten a second chance after her divorce from Craig. From minute one with Clyde, we played that there was no agenda, he's not after her money, he's not using her in any way. We like the idea that he was, like, genuinely smitten with Nancy. So understandably, Chloe has her concerns. So Clyde and Nancy are planning to get married, but will Chloe come around and accept Clyde, and will Nancy and Clyde make it to the altar?"
It sounds like there are plenty of twins and turns ahead! Needless to say, Days of Our Lives fans will have to tune in each and every day to find out what will happen next! In the meantime, let us know what you think by leaving us a line with your thoughts in our comments section below. Days of Our Lives airs weekdays on the NBC network. Check your local listings for times.
Be sure to catch up with everything on DOOL right now. Come back here often for Days of Our Lives spoilers, news and updates.