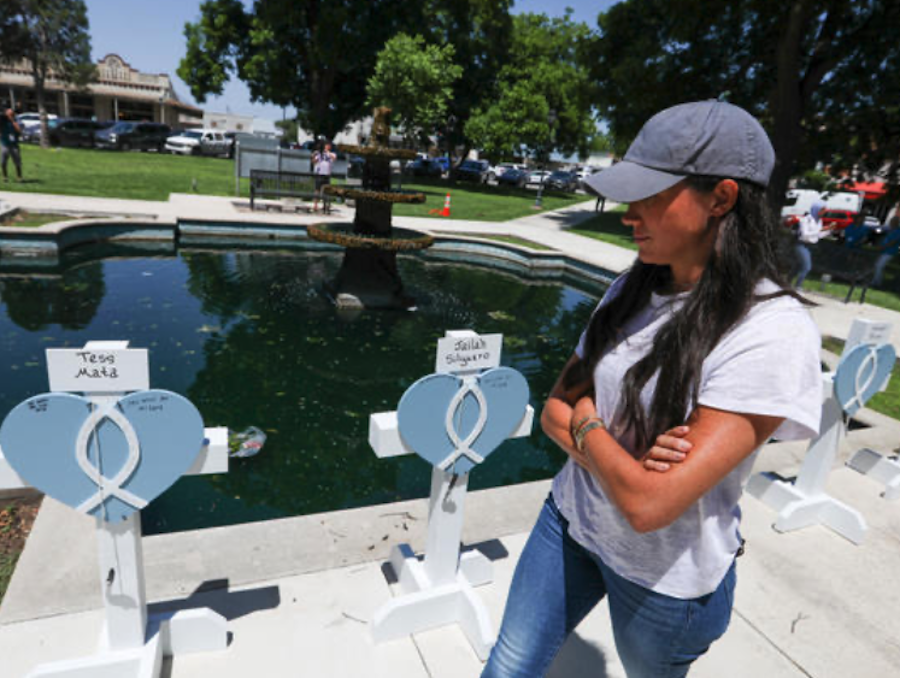 It seems like no matter what she does, what she says, or where she goes, someone is going to find something to criticize about her. Meghan Markle made an unannounced visit to the town of Uvalde, Texas to pay her respects to the victims of the mass shooting at an elementary school that has left 19 children and two teachers dead. Here's what you need to know.
British Royal News: Meghan Markle Slammed For Her Trip To Texas
While there, the Duchess of Sussex walked around the memorial and looked at the white crosses that bear the names of the victims of Tuesday's shooting. And while Meghan's publicist says that she made the trip to Texas as a mother herself, others can't help but wonder if this was a PR stunt seeing how there was a photographer at the memorial site there with her.
Of course, it didn't take long at all for both fans and critics to weigh in on Meghan's trip to Texas. Many of them have taken to social media to write, "MM brought a camera crew, so this could be filmed for Netflix. When will people realize this is all for show. If she truly cared, M would be visiting her father, who had a stroke this week, in the hospital," along with, "It's so sad there is someone who thinks it's OK to use a tragic situation like this as a self promoting PR opportunity. The US has a long standing problem with gun violence it badly needs to get sorted out. This wasn't the only shooting spree in US this week."
Another critic said, "It does make sense she has children of her own she wanted to pay respects to the innocent victims and their families. She did grow up this country hearing about this mass shootings especially in schools like every American hit her hard and she tired of it too. But at the same time it seems like she's getting a lot of attention for this. She could have done this quietly and away from the photographers."
British Royal News: Is Meghan Wrong For Making A High-Profiled Trip To Texas?
In the meantime, let us know what you think with your thoughts in our comments section again. Be sure to catch up with everything on the British Royal Family right now. Come back here often for the British Royal Family news and updates.