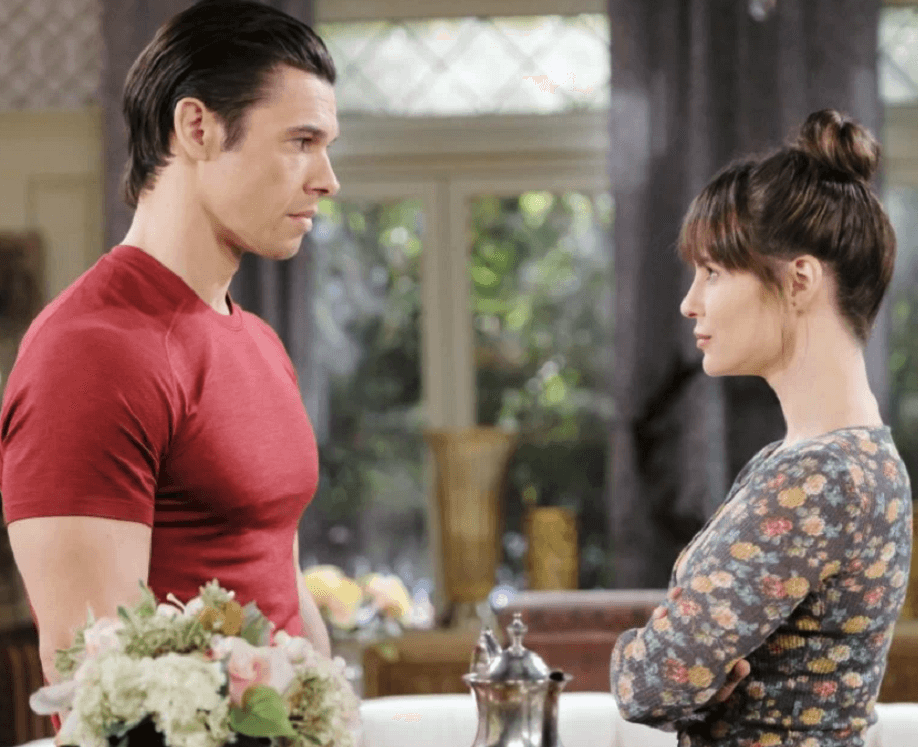 Days of Our Lives spoilers say that sooner or later, fans knew that this would happen. But first, they have to deal with all of their bottled-up issues. Xander takes Sarah to Mickey's grave in the hopes that she can start her grieving process in a healthy manner. Keep reading below for all of the spoilers you need to know.
Days of Our Lives Spoilers: Sarah And Xander Enjoy A Sweet Reunion
According to the latest edition of Soap Opera Digest, Paul Telfer, who plays Xander Cook on the hit NBC soap, admits that all he's ever wanted was the best for Sarah. After all, he's never loved another woman like he's loved her. Paul puts it this way, "Xander wants to gently lead Sarah back to the truth and the reality of what happened. He realizes that he's been drawing out her pain rather than assuaging it."
Days of Our Lives spoilers say that while at the cemetery, Sarah notices flowers by Mickey's headstone. Paul teases, "It's revealed that Xander had been visiting the gravesite during Sarah's absence to honor not just the memory of Xander and Sarah, but also the child that they were beginning to raise together. It shows the emotional reality of, 'Oh, he must care. He's continued to look after Sarah's child's resting place even when they weren't together and he thought she had turned her back on him.'"
Days of Our Lives Spoilers: What's Next For Sarah and Xander's Future Together?
Days of Our Lives spoilers also tease that this triggers something in Sarah and "starts to untie the knot in her heart a little bit. It also sets off a cascade of memories." For Xander, he can't believe that this moment is finally happening for him, for better or for worse. Now, as far as how long this feeling will last,  no one knows just yet.
Needless to say, Days of Our Lives fans will have to tune in to find out what will happen next. In the meantime, let us know what you think by leaving us a line with your thoughts in our comments section below. Days of Our Lives airs weekdays on the NBC network. Check your local listings for times.
Be sure to catch up with everything on DOOL right now. Come back here often for Days of Our Lives spoilers, news and updates.