General Hospital Spoilers: Esme Is Looking To Get Up Close And Personal With Nikolas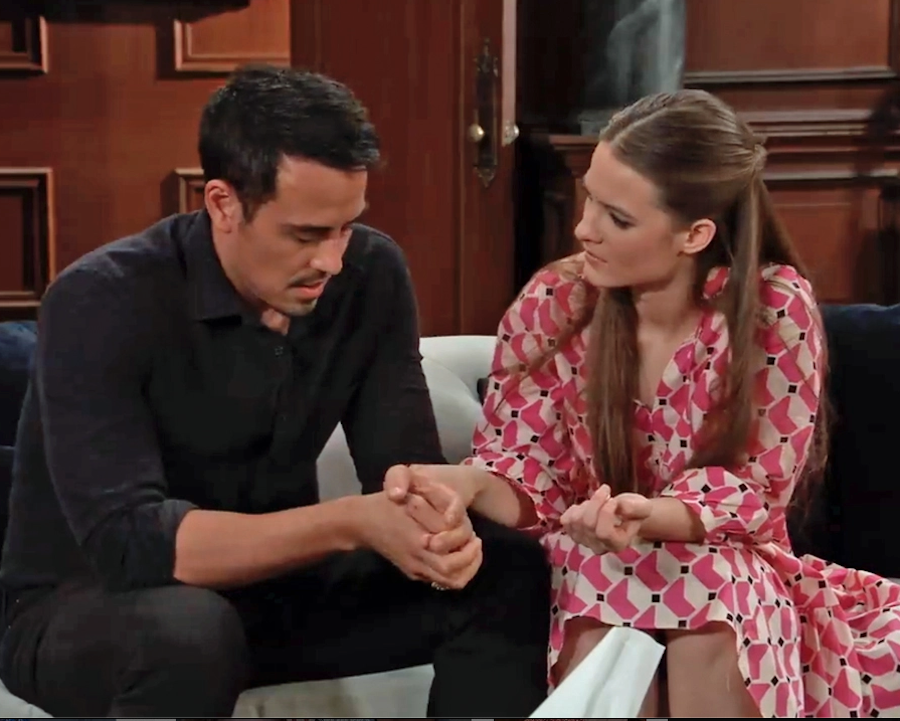 General Hospital spoilers say that this shouldn't surprise anyone at all. Because Esme is someone who likes to think ahead, she thinks the only way that she can break up Ava and Nikolas is if she gets in between the two of them. And as luck would have it, Esme finds an opportunity to do so when she and Nikolas are alone at Wyndermere. Keep reading below for all of the spoilers you need to know.
General Hospital Spoilers: Esme Is Looking To Get Up Close And Personal With Nikolas
According to the latest edition of Soap Opera Digest, Avery Pohl, who plays Esme on the hit ABC soap, admits that her plan is stemming from her father. She puts it this way in an interview, "It's beneficial to her, too, but I don't know that she would have seen that on her own. Her plan is to really make sure that her position with the Cassadines is secured, and I don't think she really cares which Cassadine she has to do that with! A girl's gotta do what a girl's gotta do, at least in Esme's mind."
But then again, even Esme's portrayer knows that she's someone who is capable of no good! Avery continued, "At the core of everything, Esme is a master manipulator, and she sees the cracks in Nikolas and Ava's marriage. She's using people's weak spots as a way to exploit them and with the push from Ryan, she feels a sense of urgency to make her plan go a little faster."
General Hospital Spoilers: What's Next For Esme And Nikolas?
That said, General Hospital fans can't help but wonder if Nikolas will fall for Esme's seductive trap or if she will see right through her. Either way, it will be interesting to see if Nikolas will actually cross the line. Avery added, "Esme has proven that she's a girl who gets things done and she knows she has to do this. We will see how it goes!"
With that said, General Hospital fans will have to tune in to find out what happens next! Let us know what you think in your comments section below. Also, don't forget that General Hospital airs weekdays on the ABC network. Check your local listings for times.
Be sure to catch up with everything on GH right now. Come back here often for General Hospital spoilers, news and updates.