General Hospital Spoilers: Laura Hopes to Mend Fences Between Spencer and Nikolas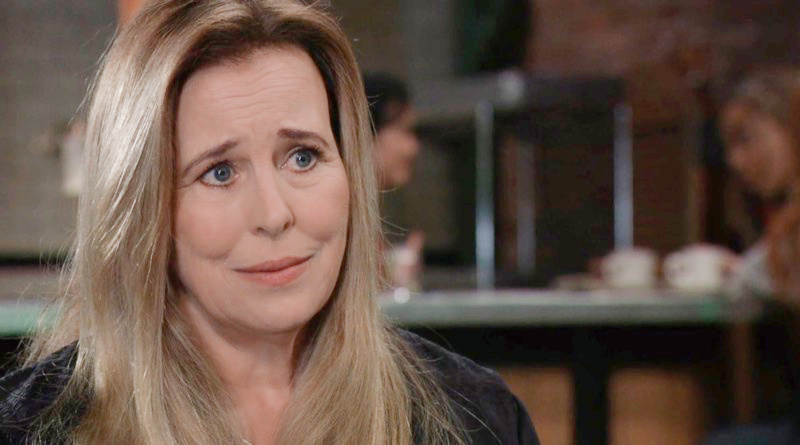 General Hospital Spoilers tease Laura Collins (Genie Francis) is eager to mend the rift between her son, Nikolas Cassadine (Marcus Coloma), and his son, Spencer Cassadine (Nicholas Chavez). If only it wasn't easier said than done. The problems brewing between them goes back so far. Spencer hasn't really been able to forgive his father's behavior over the years, and Nikolas doesn't seem to think his son will actually abandon him completely.
So he keeps him waiting on the back burning as though there is always something or someone else more pressing to attend to. When Laura steps in the middle with hope of ironing it all out, she realizes she's probably in the wrong place, because she's picked her side, too. Whose side will she be on?
General Hospital Spoilers — Spencer Has Forgiven His Father
Spencer has said many times that he wanted to wipe the slate clean and start over with his dear old dad. He longs for the kind of father-son relationship he sees many of his friends are blessed with.
Spencer has an independently wealthy father who doesn't even have to work and yet he seems to have no time for his son amidst all of his personal melodrama. There has always been a woman or want that Nikolas has places ahead of his son on his hierarchy of causes to invest himself in. It's not a wonder that Spencer hasn't truly forgiven Nikolas; his dad can't seem to keep his word for more than a week.
GH Spoilers Suggest Nikolas Doesn't Care Enough
Maybe Nikolas does care about his son. Laura wants to believe that; she knows Nikolas loves Spencer. But the question isn't really whether or not he loves him but how much he loves him. Nik's actions obviously speak louder than his words, and Laura is just as tired of his broken promises as Spencer is.
She grieves for her grandson and no longer feels obligated to encourage him to open his heart to Nikolas. It's clear Nik doesn't treat it with much care. Still, Laura isn't sure retaliation against Nik is the best way for Spencer to move on.
General Hospital Spoilers — Laura Calls a Spade a Spade
When it becomes clear to Laura that she's not going to be able to make her family whole again, she will leave Spencer and Nikolas to clean up their own mess and potentially destroy one another in the process. She's tired of watching Spencer screw up, and she doesn't think his experiences with his father are a good enough reason to excuse all that he's done.
That being said, it appears Spencer is at least trying to turn his life around — which is more than she can say for Nikolas. He may be stunned when she chastises him for the situation he's put everyone in, but not as surprised as he'll be when Laura is on Spencer's side of the aisle in the courtroom. Stay tuned for more GH news and spoilers just ahead.