General Hospital Spoilers UPDATE Friday, March 3: Personal Questions, Perplexing Phone Calls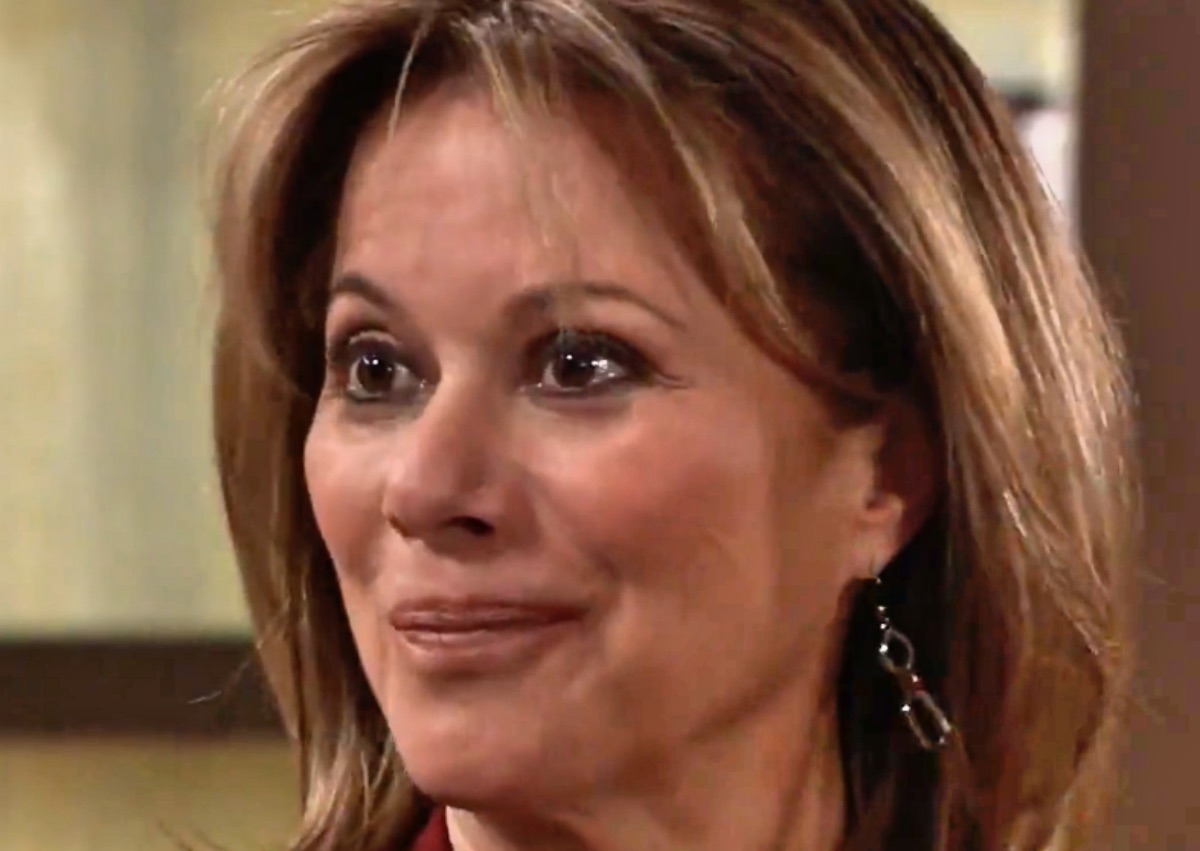 General Hospital spoilers and updates for Friday, March 3 tease personal questions and perplexed phone calls as well as possible nervous breakdowns! Harrison Chase (Josh Swickard) asks a personal question, Alexis Davis (Nancy Lee Grahn) has a perplexing phone call, and Deputy Mayor Eileen Ashby's (Heather Mazur) having a nervous breakdown.
General Hospital Spoilers: Jealousy Meter Going Off
At Kelly's, Brook Lynn Quartermaine, (Amanda Setton) Maxie Jones, (Kirsten Storms) and Sasha Corbin (Sofia Mattsson) are having a discussion. It's plain as Maxie keeps fishing for information on BLQ and Sasha's love lives, the jealousy meters are going off. Brook Lynn asks what's going on here, while Sasha probes her about feelings for Harrison Chase (Josh Swickard), accusing her of admitting there is something.
Brook Lynn is jealous and thinks there's something going on between Chase and Sasha, and Sasha and Chase are just friends. Brook Lynn and Chase aren't anything since they broke up but it's plain BLQ still has feelings.
GH Spoilers: Disease Detective
At GH, Chase encounters his father, Gregory Chase (Gregory Harrison) talking to TJ Ashford (Tajh Bellow) in the hallway. Gregory had been evasive even with TJ, when he asked him why he was there and Greg implied something serious. Now Chase is playing disease detective as he wants to know if there's a reason he's not telling him why he's there. It sounds like there may be something serious going on, and it may have something to do with why Greg wouldn't take that job from Alexis Davis (Nancy Lee Grahn).
General Hospital  Spoilers: Snoopy Sister Showdown
At Sam McCall (Kelly Monaco) and Dante Falconeri's (Dominic Zamprogna) place, Kristina Corinthos-Davis (Lexie Ainsworth) accuses Sam and Dante of holding back. The snoopy sister found a pregnancy test in a shopping bag and wants to know why she's not in the loop. Both Sam and Molly Lansing-Davis (Haley Pullos) weren't feeling so hot at their party celebrating Molly and TJ's first anniversary of domestic partnership.
Neither wanted to drink alcohol with Kristina, and now she thinks she knows why, although it was Sam's shopping bag she found the pregnancy test in. Kristina's demanding answers.
GH Spoilers: Another Niece Or Nephew?
It's possible there may be two Davis girls expecting at the same time, giving Kristina another niece or nephew or maybe one of each. Molly's not sure how TJ will react, having pointed out how traditional he is and how non-traditional she is. She's probably concerned traditional TJ will want to get married now that they're having a baby, and she's dead set against the institution. Of course, that could be a test for Molly that Sam picked up as well, although both of them were feeling a little queasy. Sam thought she had food poisoning from England.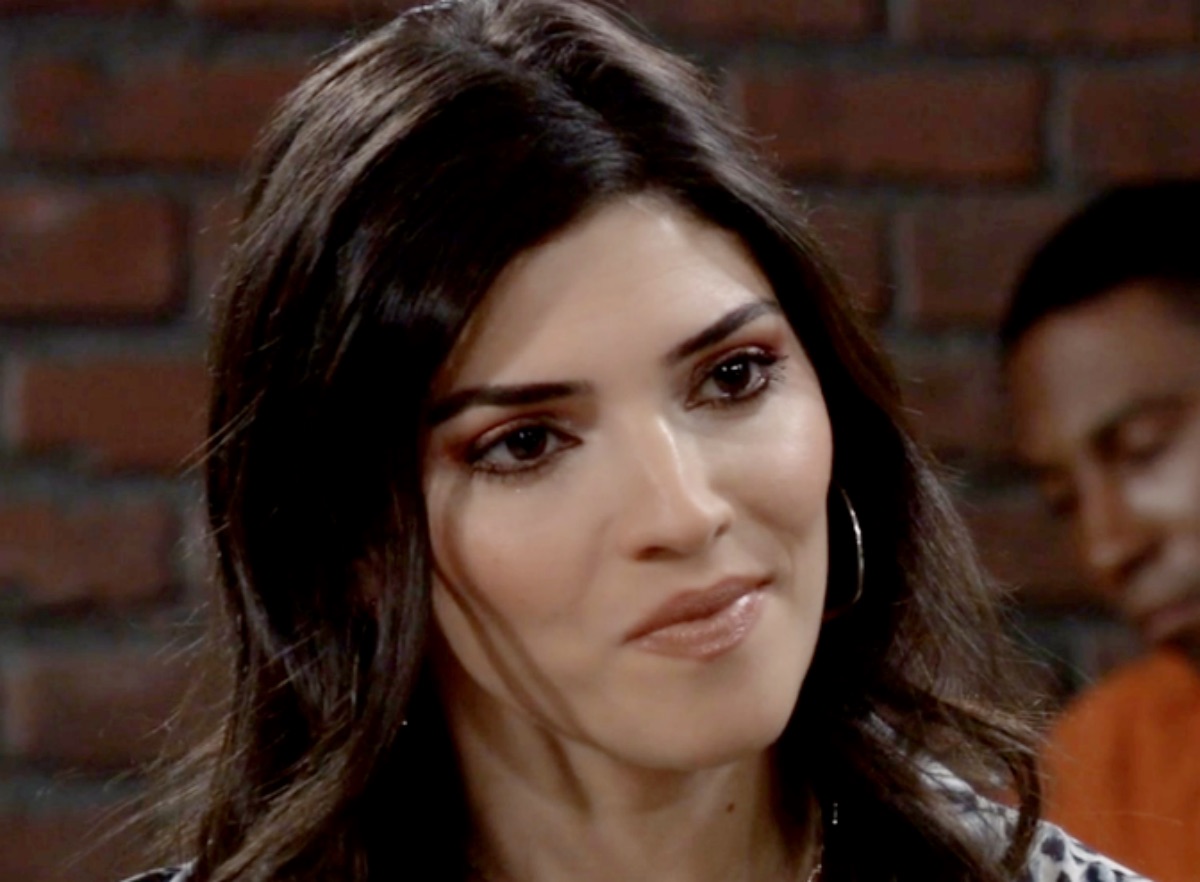 General Hospital Spoilers: Perplexing Phone Call
Meanwhile, it's easy to see where Kristina gets her nosiness from, after Alexis talked about Greg not taking the job from her to Diane Miller (Carolyn Hennesy). Diane, too, was surprised that Port Charles University wouldn't allow him to teach and work for Alexis at the same time, but told her to stay out of it. More than likely, Alexis is not staying out of it and is on the phone with PCU asking about the conflict of interest policy.
Alexis is perplexed as she asks the caller to repeat themselves, not believing what she's hearing. Later, she'll call Greg out and ask him what's going on.
GH Spoilers: Placing Blame
Elsewhere, Laura Collins (Genie Francis) is talking to Victor Cassadine (Charles Shaughnessy) telling him he has no one to blame but himself. She may have let him in the loop about "Anna Devane's (Finola Hughes) remains being found and downstairs in the morgue at GH. Victor's been led to believe Anna, Lucy Coe (Lynn Herring) and Valentin Cassadine (James Patrick Stuart) all died in flooding of the Parisian catacombs.
Laura may wonder what he'd think if he went down to the morgue himself right now. His mole is identifying Anna's remains.
General Hospital Spoilers: Nervous Breakdown
Eileen was grossed out seeing either a corpse made to look like a decomposing Anna, or else Alex Devane (Finola Hughes) looks pretty good being dead for a couple of years. Eileen pleads with a ghostly hologram of a zombie-ish Anna approaching her, having a nervous breakdown and telling the hologram please, she'll do anything! The gaslighting plan that Robert Scorpio, (Tristan Rogers) Anna, Valentin and Laura are using on Eileen's working great.
They have her right where they want her. Will she really do anything, including testifying against Victor to take him down?
Be sure to catch up on everything happening with GH right now. Come back here often for General Hospital spoilers, news, and updates.