General Hospital Star Ingo Rademacher Slammed For His Lawsuit Against ABC – Jax Has No Chance Of Winning?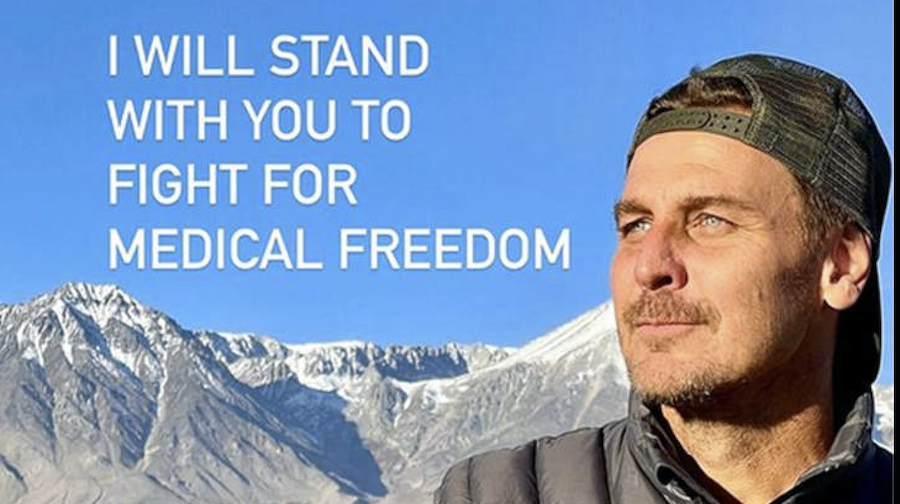 General Hospital news say that there are a lot of critics out there who believe Ingo Rademacher has no chance when it comes to the Big Mouse. In other words, the daytime television actor's lawsuit against Disney-owned ABC might not get the results that he's hoping for. Here's what you need to know.
General Hospital Star Ingo Rademacher Slammed For His Lawsuit Against ABC – Jax Has No Chance Of Winning?
Ingo Rademacher says in his lawsuit that the COVID vaccine mandate is unconstitutional and amounts to religious discrimination. He is also being repped by Robert F. Kennedy, Jr. and John W. Howard, an attorney who has already filed several lawsuits challenging the vaccine mandates. Ingo was let go back in November when he refused to comply with the ABC network's vaccine mandate.
According to Variety, the actor told the powers to be at General Hospital that he should be exempt due to "my deeply and sincerely held moral belief that my body is endowed by my creator with natural processes to protect me and that its natural integrity."
Of course, it didn't take very long for his critics to weigh in, with a lot of them slamming him for the lawsuit. Some comments include, "Ingo is a spoiled, entitled jerk. What religion denies medical advances? Has he always been against vaccines? He was essentially a day player, an afterthought. His role was to bring a little drama to the real actors of General Hospital," along with, "Religious exemption? Someone please explain because I have yet to find any religion/faith that actually prohibits a vaccine."
General Hospital Star Ingo Rademacher Criticized For Religious Exemption
Another critic said, "Religious exemption. C'mon. On what grounds? I bet he's actually afraid he'll get a microchip injected into his arm. Or that the vaccine will hurt his male reproduction. Drama, drama, drama. Get over it. If people would stop believing the bs being pedaled on social media and get vaccinated, we could turn this mountain into a molehill."
So far Ingo himself has not made any comments about the criticism, although we have a feeling you'll have to watch this space. Let us know what you think by leaving us a line with your thoughts in our comments section below. General Hospital airs weekdays on the ABC network. Check your local listings for times.
Be sure to catch up with everything on GH right now. Come back here often for General Hospital spoilers, news and updates.