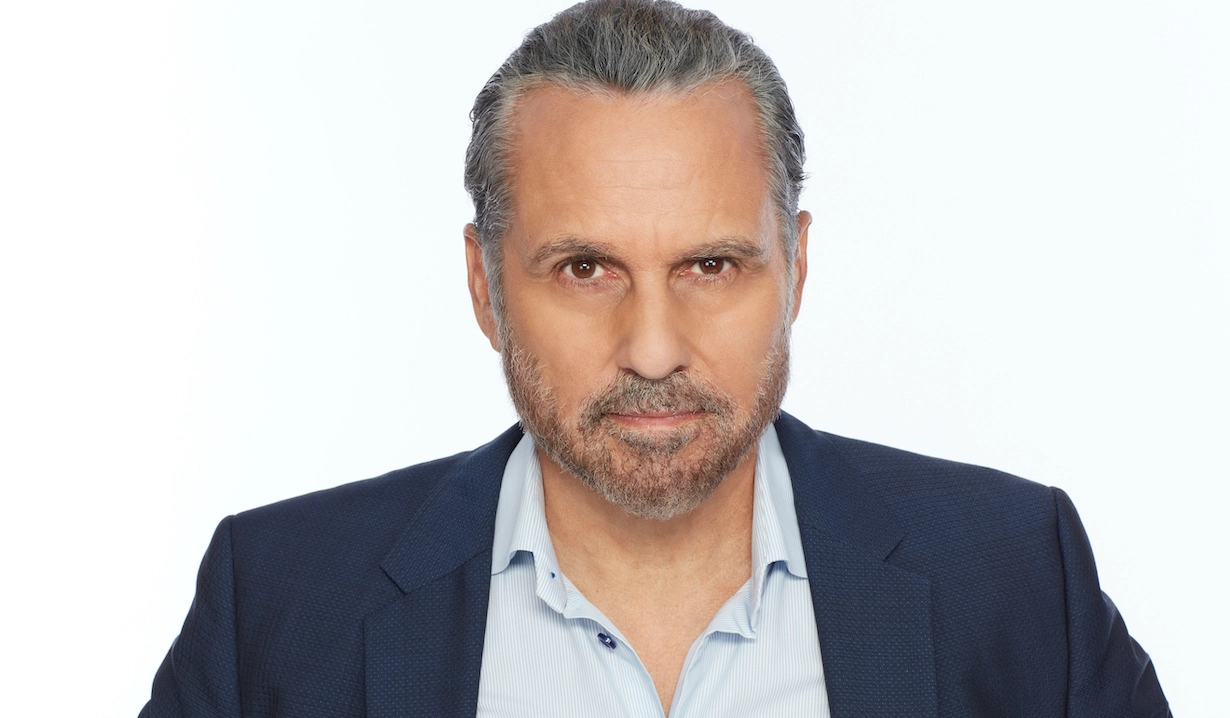 General Hospital spoilers say that if there's one thing that Maurice Benard doesn't mind talking about it's his own state of mind, and the state of mind of his alter ego, Sonny Corinthos. The actor recently opened up to Soap Opera Digest about his popular YouTube series, State of Mind and the success behind it. Here's what he has to say!
General Hospital Spoilers: Maurice Benard Weighs In On His State Of Mind
Maurice told the publication that when he began State of Mind, all he wanted to do was have a place for his friends, family and co-stars to talk about some mental health issues that otherwise aren't talked about unless it's behind closed doors. He puts i this way, "All I want is for this to be two people in a room having a conversation with each other and somebody's looking through a peephole going, "Wow." No interview. I tell everybody the same thing — the way I free people's minds is I say, "Look, whatever you say you don't want [in the finished product], I'll cut, so you don't have to worry about, 'Oh, should I say this?' " And out of 90 interviews, only one person has had me cut something."
When asked how much he has to plan out the conversations in advance, Maurice offered, "I like to have a beginning, middle and end, but a lot of times it starts with, "Where are you from?" and then it becomes like a date, a first date. A lot of times, like with Johnny [Wactor, Brando], there was no, "Where are you from?" I don't even know where he's from, we didn't get there! We just started talking about the beast within [laughs]! His dad whipped him and my dad whipped me. My mom called me and said, "Uh, now that your dad's dead, maybe you should stop talking about the abuse." I said, "Listen, Mom, when I talk about my dad's abuse, I don't say it in a negative way, I always put a bow on it by saying that beautiful thing that happened when I confronted him and he said he was sorry. And aside from all that, Mom, you have to understand something. When you talk about abuse, it helps so many people, and that in itself is why I should talk about it." And she understood. She was cool about it."
General Hospital Spoilers: Maurice And Mental Health
Mauce also admitted that some of his co-stars were reluctant to talk about their mental health issues in such a public forum, but that within time, he's managed to make the stigma around mental health illness disappear. The actor further explained, "You know, what I love about STATE OF MIND is that it gives me a platform to say whatever I want, which is cool, but it gives daytime actors a place where they can be interviewed about things like what they went through in their childhood. I'm proud of being in daytime and I'm proud of being an actor, but if I can just have a platform for them, I'm happy. I'm happy as hell! I love it. When I was in bad shape during the pandemic, I was really thinking about stopping STATE OF MIND. I thought, "I can't do this anymore." Then I got a comment from a woman who said, "Watching you talk about your mental illness, it makes me feel that I'm not alone." And I said, "That's it. I gotta keep going." And I did."
Let us know what you think by leaving us a line with your thoughts in our comments section below. General Hospital airs weekdays on the ABC network. Check your local listings for times.
Be sure to catch up with everything on GH right now. Come back here often for General Hospital spoilers, news and updates.