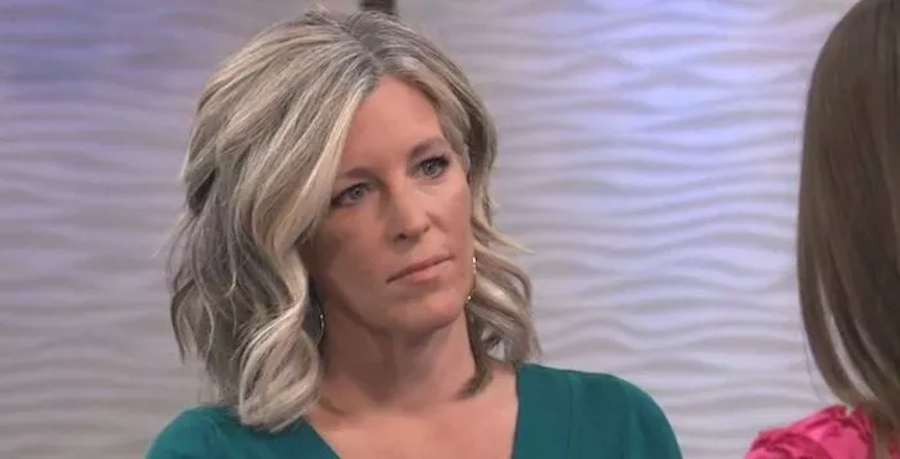 General Hospital spoilers say that Carly Cortinhos (Laura Wright) has a new enemy in Esme (Avery Pohl). And while it seems like Carly might be up against everyone these days, her battle with Esme is worse than anything else she's dealing with right now, as it is clear as day as it was Esme who had recorded Carly's daughter Josslyn's sex tape with Cameron and broadcasted it for the world to see. Keep reading below for everything you need to know.
General Hospital Spoilers: Carly Has A New Enemy In Esme
Esme is hellbent on destroying the lives of people around her with one devious plan at a time. Unfortunately, she might have bitten and chewed off more than she can handle as she's now dealing with the Corinthos family and perhaps one person who can be just as dangerous as Sonny Cortinhos: his estranged wife Carly. To put it simply, Carly can smell a rat from miles away so it's no wonder that she's zeroing in on Esme in the way that she has.
It seems like everyone is either enjoying or appreciating the tension between Esme and Carly. Needless to say, it didn't take very long for General Hospital fans and critics alike to weigh in on the scenes. Many of them took to social media to write, "I loved mom Carly consoling daughter Joss. Their scenes felt "real"—-both actresses gave their best! And how refreshing to see LW's Carly in scenes she should be seen in; (rather than inserted into storylines where she had no business being featured.) This story reminded me again "why" Laura Wright is such a terrific actress. Thank you writers!" along with, "Great scenes between Cam and Joss with their respective moms, really good performances all around. Bravo!"
General Hospital Spoilers: What's Next For Carly?
Another fan said, "Those scenes were nice and I agree that less Carly is more. She better watch out for Esme though and I couldn't be happier. I loved SB, but under her tenure as Carly, she continuously called out characters like Robin and Liz as sanctimonious and that trend continued until Carly herself has now become sanctimonious and butts herself into everyone else's business even when others should be capable of taking care of themselves. I hope Esme takes her down a peg by eleventy."
Of course, fans will have to keep tuning in each and every day to find out what will happen next! Let us know what you think by leaving us a line with your thoughts in our comments section below. General Hospital airs weekdays on the ABC network. Check your local listings for times.
Be sure to catch up with everything on GH right now. Come back here often for General Hospital spoilers, news and updates.