The Young and the Restless Spoilers: Robert Newman Opens Up About Ashland's Love For Victoria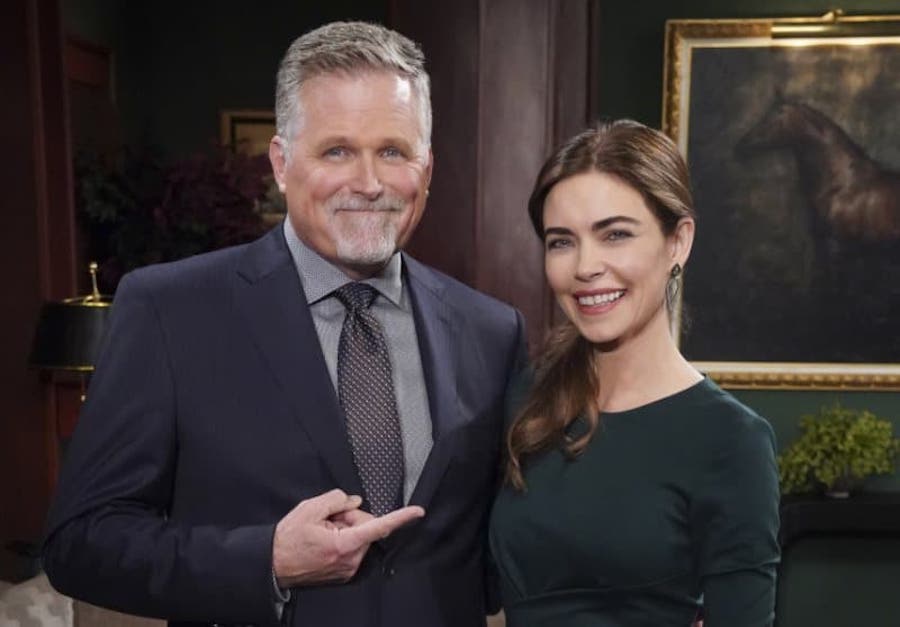 The Young and the Restless spoilers say that while it might seem like the Newmans are trying to push Ashland Locke (Robert Newman) out of the picture and ultimately out of this fictional town of Genoa City, it might seem easier said than done. That's because it doesn't seem like he's going anywhere, anytime soon. In fact, his portrayer Robert Newman recently opened up about Ashland's little cat and mouse game with none other than Victor Newman (Eric Braeden) and his love for Victoria Newman (Amelia Heinle). Here's what he has to say.
The Young and the Restless Spoilers: Robert Newman Opens Up About Ashland's Love For Victoria
Speaking to TV Insider in a new interview, Robert admitted that Ashland and Victor are basically cut from the same cloth. Asked if there's any hint of a partnership or a future between them, Robert said, "Partners, maybe? I mean, in terms of business partners, very possibly. I would think there would also be something to explore there. I don't know if you can have two top dogs; there's usually only one, and so I don't know if they could ever kind of coexist on that equal level. I think that that was where they were intending to go."
He added, "There's enough about Ashland's journey to get where he is now; I'm trying to be careful of how I phrase these things because I don't want to get into what's coming. There's enough that the audience already knows about Ashland that makes his journey to get these companies merged and to get control, makes them questionable, has again ethically questionable things. So I think that there's plenty of ammunition on Victor's part to come after him, and again, you get into defending your daughter and protecting your daughter I can clearly relate to that as Robert, I would do anything to protect my daughter, and I think that's part of what's playing for Victor as well."
The Young and the Restless Spoilers: What's Next For Victoria?
Robert also made it no secret that there is genuine love between Ashland and Victor's daughter. He said, "In my view, Ashland's love for Victoria is real. He's figuring out how to protect his part of the business, but I personally think he's petrified of losing her."
In the meantime, let us know what you think by leaving us a line with your thoughts in our comments section below. The Young and the Restless airs weekdays on the CBS network. Check your local listings for times.
Be sure to catch up with everything on Y&R right now. Come back here often for The Young and the Restless spoilers, news and updates.