British Royal News: Is Princess Beatrice Trying To Distance Herself From Her Father Prince Andrew?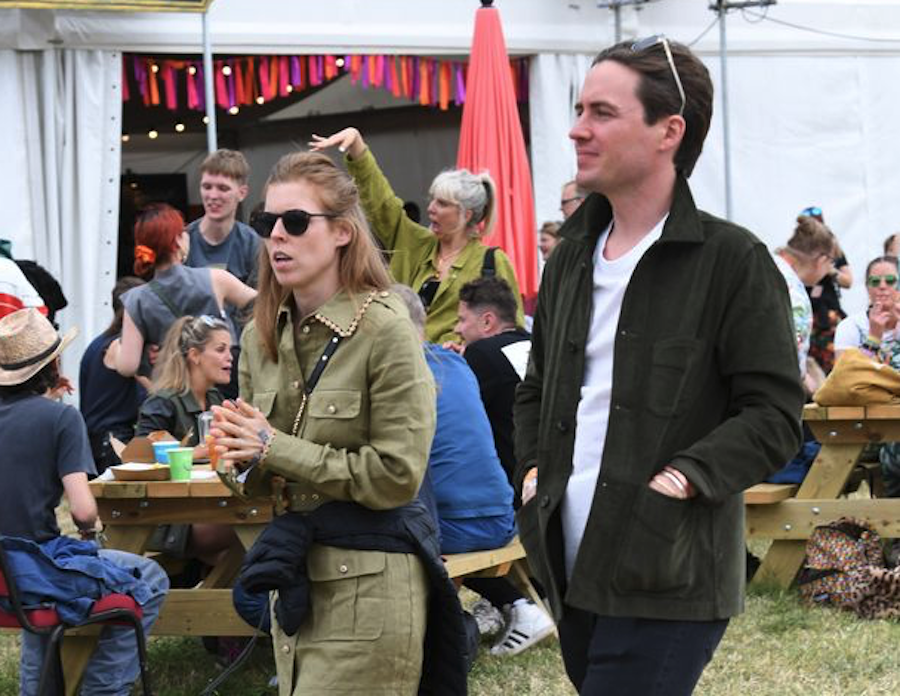 British Royal News suggests Princess Beatrice might be trying to distance herself from her controversial father Prince Andrew. That's because she's refusing to hide away from his scandals as she's been everywhere in recent weeks from Queen Elizabeth's Platinum Jubilee celebrations to the Glastonbury festival. Here's what you need to know.
British Royal News: Is Princess Beatrice Trying To Distance Herself From Her Father Prince Andrew?
According to reports, there's speculation that Beatrice might not only be trying to distance herself from her wayward father, but also try to put a spotlight on her in an effort to hopefully get promoted into being a full-time working royal. With William and Kate supposedly complaining about their workload, it would only make sense, right?
Of course, it didn't take very long for royal fans to weigh in on the matter on social media. Many of them wrote, "​​I like seeing Beatrice out and about. I hope she different than her father and mother. I hope that she really wants to work. That said, Kaiser said it best with "Duchess of Cambridge [could] suddenly realize that Beatrice is a thunder-stealer and find some way to shut her down." I think the only thing that would protect Bea if that were to happen is that she's a blood princess and not married in," along with, "Honestly, I'm not sure Beatrice wants to be a working royal at this point. Why would she? she has all the perks – she can attend the glitzy fun events, and then she can do her own thing when she wants. I'm sure she gets lots of freebies because of her status as a granddaughter of the queen, and I'm sure raising her profile like this is good for Edo's business and her own job."
British Royal News: What's Next For Princess Beatrice?
Another critic wrote, "I think Beatrice, along with Edo, could pull it off. The Cambridges could be in real trouble if they do. Beatrice has a job, can actually speak, has a modern blended family, and looks better in clothes than Kate. And, unlike Kate, she's a blood royal, which that actually matters to the royalist fans. Edo is not appealing to me but he has a career, he is handsome in that British public schoolboy way, and has "exotic" Italian aristo roots. Beatrice and Edo are more interesting, more modern, and more stylish than William and Kate. They don't have to be on the Meghan and Harry's level to steal the Cambridge' thunder."
In the meantime, let us know what you think with your thoughts in our comments section again. Be sure to catch up with everything on the British Royal Family right now. Come back here often for the British Royal Family news and updates.