The Young and the Restless Spoilers: Team Abby and Chance Or Team Devon?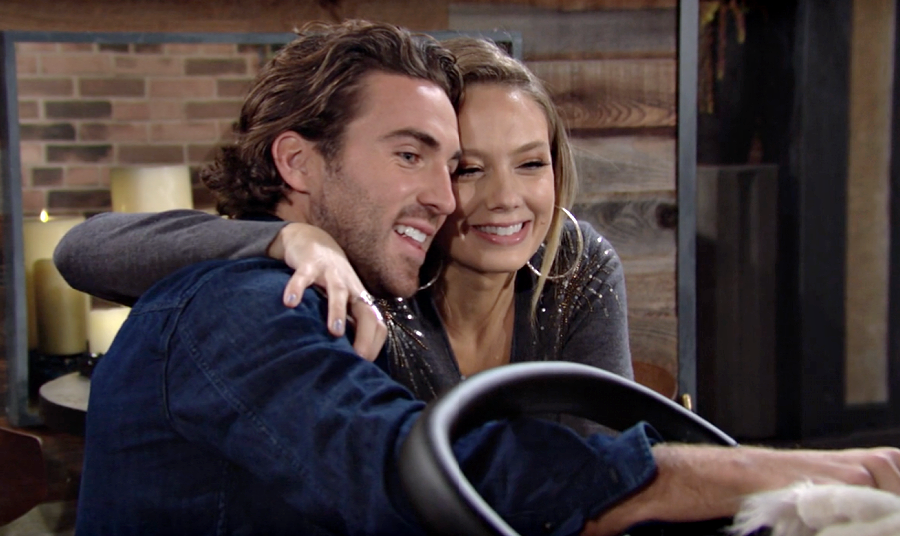 The Young and the Restless spoilers document that Abby Newman Abbott Chancellor (Melissa Ordway) followed Chance Chancellor's (Conner Floyd) advice. She went to Devon Hamilton (Bryton James) and told him the truth.
Dominic Newman Abbott Chancellor (Rainn and River Ware) is Devon's biological child, and Abby knows that he would not exist without her longtime friend, Devon. Of course, Dom was born because of Mariah Copeland's (Camryn Grimes) selfless sacrifice and endurance during the kidnapping that lasted through the day he was born.
However, Abby and Chance do not feel that Devon deserves a formal custody arrangement. Amanda Sinclair (Mishael Morgan) disagrees, and that represents a threat to what was a feel-good storyline.
Young And The Restless Spoilers – Chance Chancellor Struggling To Restart Life
The writing staff has been chided in the past for how Chance's absence was handled. It felt like a behind-the-scenes decision to recast this character forced the writer's hands, which then led to the stretched tale that left Abby alone in Genoa City, Wisconsin, from February to deep into the fall of last year. However, that is pure speculation.
Focusing on the now, the recast to Floyd is still playing out. He appears to be a capable actor but has not had enough time to make his mark.
Any actor deserves at least a year to work into a role. Floyd is demonstrating good acting chops and is developing a rhythm with Ordway. That is no easy task for either actor, based on the scenario they have been given to work. Chance's struggles are real and continue to impact Abby's decisions and Dom's life.
Young And The Restless Spoilers – In Favor Of The New Couple
Abby and Chance had little chance to live their newly married lives after returning from their honeymoon. The character that was then played by Donny Boaz (Chance) felt it was his duty to accept the assignment that led him to Spain.
Nearly a year later, Chance feels like a stranger in his hometown. He is not gliding into fatherhood as was assumed and feels uneasy around Abby, as compared to when they were engaged or just married.
Dom serves as a common bond for this couple, which makes Devon's request for regular visitation, including time out of the mansion, a non-starter in Abby and Chance's opinion.
Young And The Restless Spoilers – Amanda Sinclair Believes Devon Hamilton Has Rights
Amanda has been upfront with Devon. There is no guaranteed outcome if he pursues a case. That assessment is based on Amanda's awareness of the verbal agreement Devon had with Abby.
Devon admitted that Dom has helped to fill the void that was left by the death of the unborn baby he and the late Hilary Hamilton (Morgan), Amanda's sister, was going to have.
It is reasonable to project that Devon and Amanda will have their own family someday. But that day is not near yet on Y&R. So, a legal battle with Abby and Chance is increasingly likely.
Soap Spoiler is a leading source for everything linked to The Young and the Restless. Check back regularly for Y&R spoilers and news!