Did Prince William And Kate Middleton Tell Carole Middleton To 'Back Off?'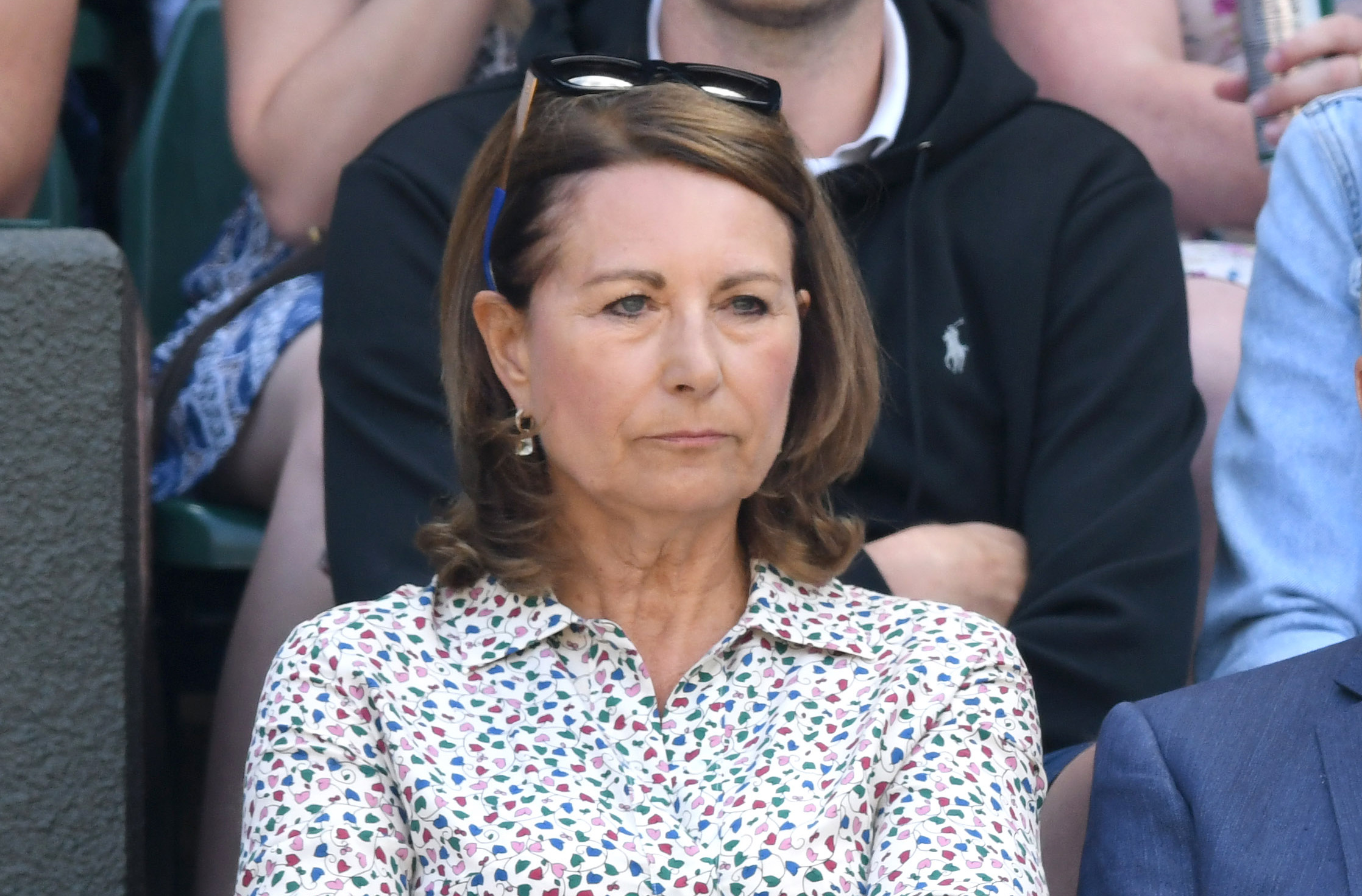 This comes as surprising news, seeing how the Middletons always seem so supportive of Prince William and Kate Middleton and their family. Well, it looks like they might be a little "too supportive" as there's a new report that suggests that William and Kate might have told Carole Middleton to "back off" because of her supposed pushiness behind closed doors. Whoa. Here's what you need to know.
Did Prince William And Kate Middleton Tell Carole Middleton To 'Back Off?'
According to OK! Magazine it doesn't seem like all is well behind closed palace doors between Will and Kate and the Middleton family. That's because there is one source that says Carole Middleton is too involved in her daughter's personal life so much so that Kate apparently hasn't spoken to her mother in three full months. Yikes.
Apparently, the tension began during COVID-19 lockdown of 2020.  "It was the first time in Kate's life that she got to be with George, Charlotte and Louis full time," noted the source. "The Duchess embraced every minute of it and realized she can do without her bossy mother trying to take over."
However, "Kate would be in the middle of a Zoom call or homeschooling the kids, and it would be Carole with a suitcase expecting to stay over. She'd walk into the house like she owned the place and try to take over the homeschooling and tell Kate how to dress the kids," the insider recalled. "It irritated William to no end."
British Royal News: Is Carole Being Too Pushy?
"William didn't want Carole there at night after the kids were put to bed. It's the only quality time he gets to spend with his wife," the source pointed out. And while "most grandparents can't get enough of their grandchildren, Carole is bordering on obsession."
If that weren't enough, Kate hates it that her mother uses her party planning business to remind everyone that she is related to the queen.
"Kate can't take anymore humiliation and told her mom to stop pushing her products onto William's family," the source shared. "William offered Carole an ultimatum. Now time will only tell whether they can repair their relationship."
In the meantime, let us know what you think with your thoughts in our comments section again. Be sure to catch up with everything on the British Royal Family right now. Come back here often for the British Royal Family news and updates.