Days of Our Lives Spoilers: Fans React To Robert Scott Wilson As Alex Kiriakis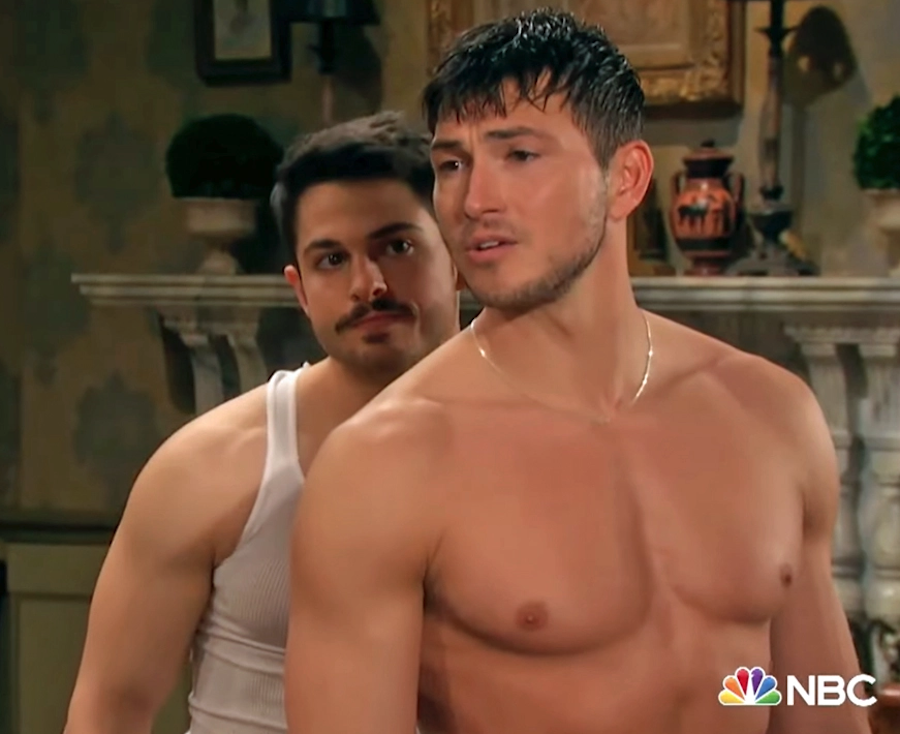 Days of Our Lives spoilers say that there's a new boy in town and needless to say, everyone sure has a lot of opinions about him. Of course, we are talking about Alex Kiriakis, who is a new character played by DOOL favorite Robert Scott Wilson. Here's what you need to know.
Days of Our Lives Spoilers: Fans React To Robert Scott Wilson As Alex Kiriakis
Alex recently returned to Salem and needless to say, it's clear as day that he's a troublemaker. Yet, some critics think that some time should have passed before RSW transitioned from his old character Ben to his new character Alex.
Of course, it didn't take long at all for both fans and critics of the show to weigh in on the matter. Many of them took to social media to write, "I was dismayed when I heard he was probably going to be written out when Victoria Konefal left, but I am happy they found another role for him, even if it's Alex Kiriakis. They could have at least made him look a little different, like maybe frosted hair, or thicker eyebrows, but let's see if RSW can give us something new. I predict he will probably sleep with Bonnie at some point, and probably sleep with Gabi. They will probably make him a womanizing man whore. I just hope Ron doesn't do the predictable 'He will be the new CEO of Titan'. The minute they throw a blazer on RSW and slick his hair back, the character is officially done," along with, "This is so stupid. Bring Alexander on but not with RSW and so quickly after his exit as Ben. Wait at least 6 months and when he comes back make him have a beard, different haircut, hair color, glasses…anything that makes him seem different than Ben."
Days of Our Lives Spoilers: What's Next For Alex?
Another fan wrote, "I personally love Robert Scott Wilson, and I think he has come a long way from the Price is Right model he started out as. I think his acting has only gotten better over the years. Rather than fire RSW who was still on contract it would have been cheaper to just keep him on contract. I say we give him a shot as a new character first before judging. To me seems refreshing and Days has been given a boost of new life lately. i'm really loving Days right now."
Of course, Days of Our Lives fans will have to tune in to find out what will happen next! In the meantime, let us know what you think by leaving us a line with your thoughts in our comments section below. Days of Our Lives airs weekdayson the NBC network. Check your local listings for times.
Be sure to catch up with everything on DOOL right now. Come back here often for Days of Our Lives spoilers, news and updates.