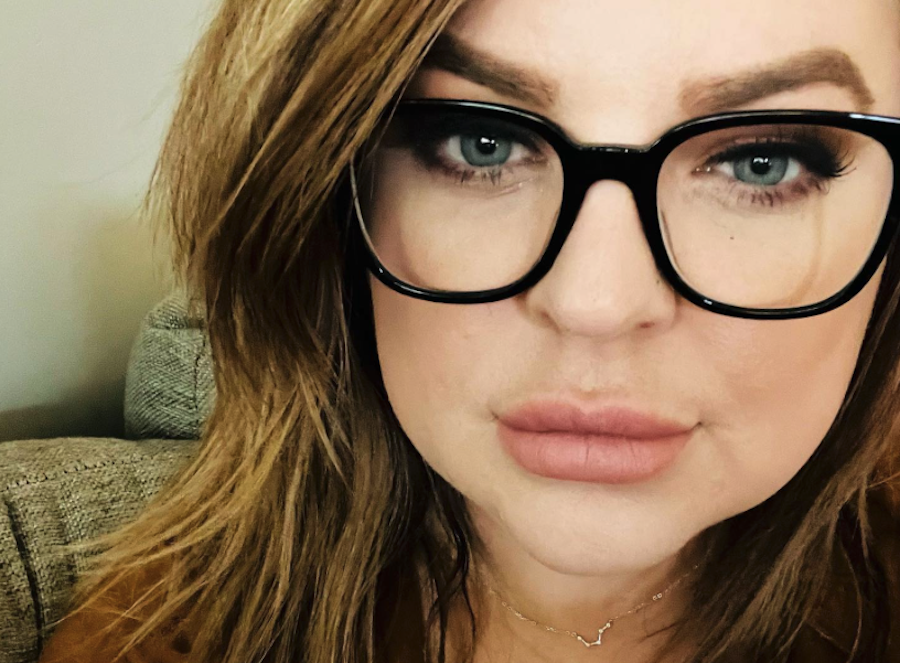 General Hospital news says that a lot of people can't help but wonder why Kirsten Storms has been looking so different lately. And that's not just because of her hair color, but also because of some of her wardrobe choices on the set of the show. And of course, some viewers just seem to be irked by it for one reason or another. Here's what you need to know.
General Hospital News: Kirsten Storms' Wardrobe Is Irking Fans
Sharing a new photo of her new look (which includes her new hair color, glasses and lips), Kirsten wrote, "Fall hair vibes by Raychel at @salonnuuvo."
And while there were a lot of people that said Kirsten looks absolutely beautiful, others pointed out that it's time for Kirsten to have a major wardrobe overhaul on the show. There's only so many lumberjack vests that Maxie can wear in one week, right? Well, some comments included, "Why is GH dressing you in the worst clothes possible? You used to wear such beautiful clothes on the show and now they have you in oversized shirts and sweaters," along with, "I noticed the same, but, I don't know if it is GH's doing. Sometimes actors wear their own clothes. — Though, maybe that's just for extras. I was told what to wear/bring as an extra on a show. (I didn't do it as there was a scheduling conflict.) At any rate, she's gorgeous and I wondered why the less attractive wardrobe when, as you stated, she used to wear such beautiful clothes."
General Hospital News: Does Maxie Storms Need A New Makeover? Survey Says Yes!
Another fan wrote, "General Hospital has her wearing the worst clothing choices ever!! I think she's very pretty and they used to dress her so much better. So the comment isn't about her it's about GH wardrobe choices!!!"
So far Kirsten Storms herself has not made any comments about the matter. Watch this space as we have a feeling that General Hospital fans are going to have a lot more to say about it.
Tell us, what do you think of this story? Drop us a line in our comments section below with your thoughts. Also, don't forget to come back right here for all the latest news and gossip about all of your favorite British royals, Hollywood actors, and reality television stars. We've got you covered.