General Hospital Spoilers: Maxie & Spinelli's Daughter Georgie Gets A (Familiar) New Face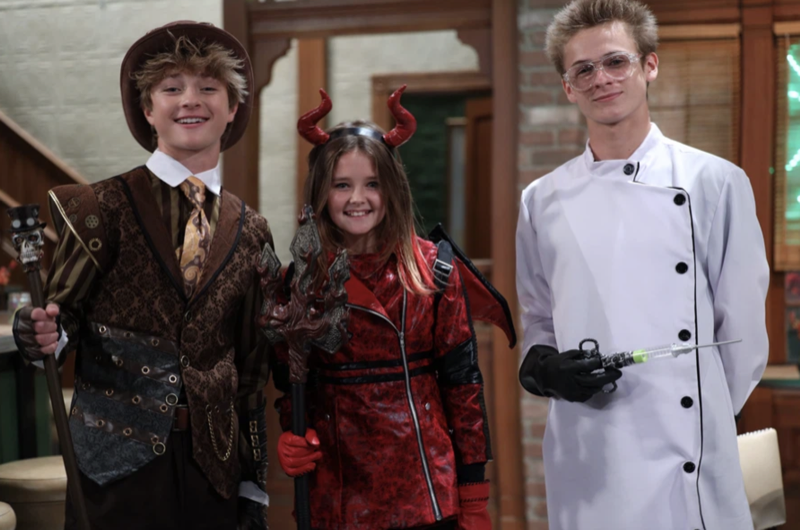 General Hospital (GH) spoilers state that Georgie Spinelli has once again been recast. Still, what's old is new again, as young actress Lily Fisher has once again stepped into the role.
GH Spoilers: Georgie Spinelli Returns For Some Halloween Fun
GH spoilers note that actress Lily Fisher will return to the canvas the week of October 30th, likely for Halloween fun in Port Charles.
Carly Spencer (Laura Wright) has organized a spooktacular party for the holiday at Kelly's, and all of the town's offspring have gathered, which will also include little Miss Spinelli.
Fisher originally took on the role in 2017; however, actress Eden Harker was recast in the part this past July. Looks like Harker is out, and OG Georgie is back in.
ALSO READ: General Hospital Spoilers: Lois Says Eddie's Still Got It — But Does That Include Her Heart?
Interestingly enough, back in 2015, Georgie was played by actress Kristen Storms's (Maxie Jones) real daughter, Harper Rose Barash.
Makes sense, as not only is her mom a soap opera queen, but her dad, Brandon Barash (Days Stefan DiMera) also earns a living in the land of daytime drama.
GH Spoilers: Georgie's Life Has Been Full Of Drama
Even before she was born, Georgie's life was complicated. After all, Maxie was supposed to be carrying Lulu Falconeri's (Emme Rylan) and Dante Falconeri's (Dominic Zamprogna) baby as a surrogate, until she had an unexpected miscarriage.
Desperate to cover things up and get re-implanted before Lulu found out, a one-night stand with Damian Spinelli (Bradford Anderson) blew that out of the water when she got pregnant.
ALSO READ: General Hospital Spoilers: Ava Gets Shocking Information, Austin Saved Nikolas' Life?
Since then, Georgie has had her fair share of ups and downs but seems to be doing a lot better now that her mom has moved her growing family out of that cramped apartment and into Lulu's old home.
With Asher Jared Antonyzyn recently being recast into the Danny Morgan role, will the two turn into a teen scene squad with Jake Spencer (Hudson West) and Charlotte Cassadine (Scarlett Fernandez)? Only time will tell!
Are you excited to see Lily Fisher back on the canvas? Share your thoughts below. Watch the popular ABC soap daily to see what happens next and visit GTH regularly for the best General Hospital updates, spoilers, and news.
FAQs