General Hospital Spoilers UPDATE Tuesday, May 2: Worries, Interference, And Evasive Maneuvers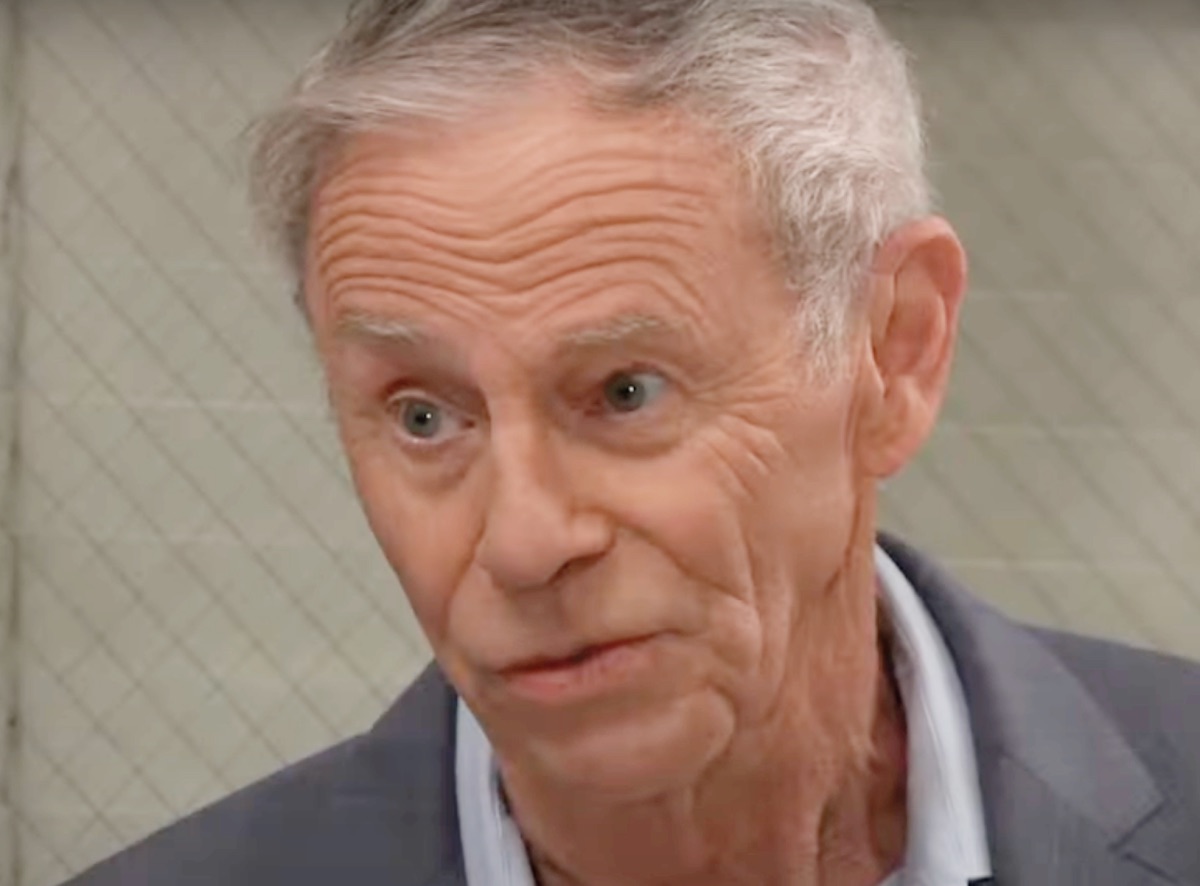 General Hospital spoilers and updates for Tuesday, May 2 tease worries, interference and evasive maneuvers. Loved ones in Port Charles continue to worry about the Cassadine hostages in Greenland, Robert Scorpio (Tristan Rogers) runs interference, and Spencer Cassadine (Nicholas Alexander Chavez) tries an evasive maneuver.
General Hospital Spoilers: Warning Delivered
In Greenland, Curtis Ashford (Donnell Turner) has shown up on The Haunted Star with a warning, he tells someone he wouldn't do that! He and Drew Cain (Cameron Mathison) knocked out some Cassadine henchmen and swapped outfits and Curtis went on ahead. Drew is making a show of bringing Laura Collins (Genie Francis) in as a prisoner to Victor Cassadine (Charles Shaughnessy) and it was her idea.
Valentin Cassadine (James Patrick Stuart) turned himself into two of the henchmen and he's already in the bunker with Victor and Liesl Obrecht (Kathleen Gati). Drew and Curtis discussed a two prong attack, but rescuing Liesl, Spencer, Trina Robinson (Tabyana Ali) and Ace Prince-Cassadine (Jay and Joey Clay) is top priority.
GH Spoilers: Hopeful Conversations
Meanwhile, back in Port Charles, Josslyn Jacks (Eden McCoy) and Dex Heller (Evan Hofer) are in bed discussing the events of the past few hours. Dex wants to know how Drew evaded the SEC and she'll tell him about Sonny Corinthos (Maurice Benard) and Brick (Stephen A. Smith) creating a wild goose chase. This has bought Drew some time to return Liesl so Willow Corinthos (Katelyn MacMullen) can have her bone marrow transplant. Unfortunately, it promises to be much more difficult and complicated than anyone could predict.
General Hospital Spoilers: Beautiful Bouquets
Back at the Quartermaine gatehouse, Michael Corinthos (Chad Duell) brings Willow her wedding bouquet as she asked. She smiles as he hands it to her, saying she should hold it and he'll show her. Time is of the essence and running out more every moment for Willow, if Liesl is not returned or another last minute save doesn't materialize.
They'll cherish every moment they have left and hope that they indeed will eat a piece of their frozen anniversary cake. In Greenland, the rescue team is all doing their best.
GH Spoilers: Running Interference
At General Hospital, Robert Scorpio (Tristan Rogers) runs interference, telling Nurse Elizabeth Baldwin (Rebecca Herbst) she'll have to trust him on this one. She's got a missing patient, Anna Devane (Finola Hughes) and a conked-out Scott Baldwin (Kin Shriner) she'll want answers about. Anna and Holly Sutton (Emma Samms) took off to Greenland to assist in the rescue maneuvers, since the group didn't know the danger they were walking into. Robert will keep things going on the Port Charles end of the deal until all hopefully are back safely.
General Hospital Spoilers: Consolations And Bad News
Elsewhere, Portia Robinson (Brook Kerr) realizes Marshall Ashford (Robert Gossett) isn't looped in on the latest goings-on related to their blended family. She looks at him and confirms he doesn't know-and he asks "know what"? She'll fill him in on Trina and her misadventures stowing away on the Haunted Star, and Curtis having taken off to find her.
For sure she'll make Spencer sound like the enemy when Victor is the one they really need to worry about. Marshall will try to console her even though she's usually in a panic.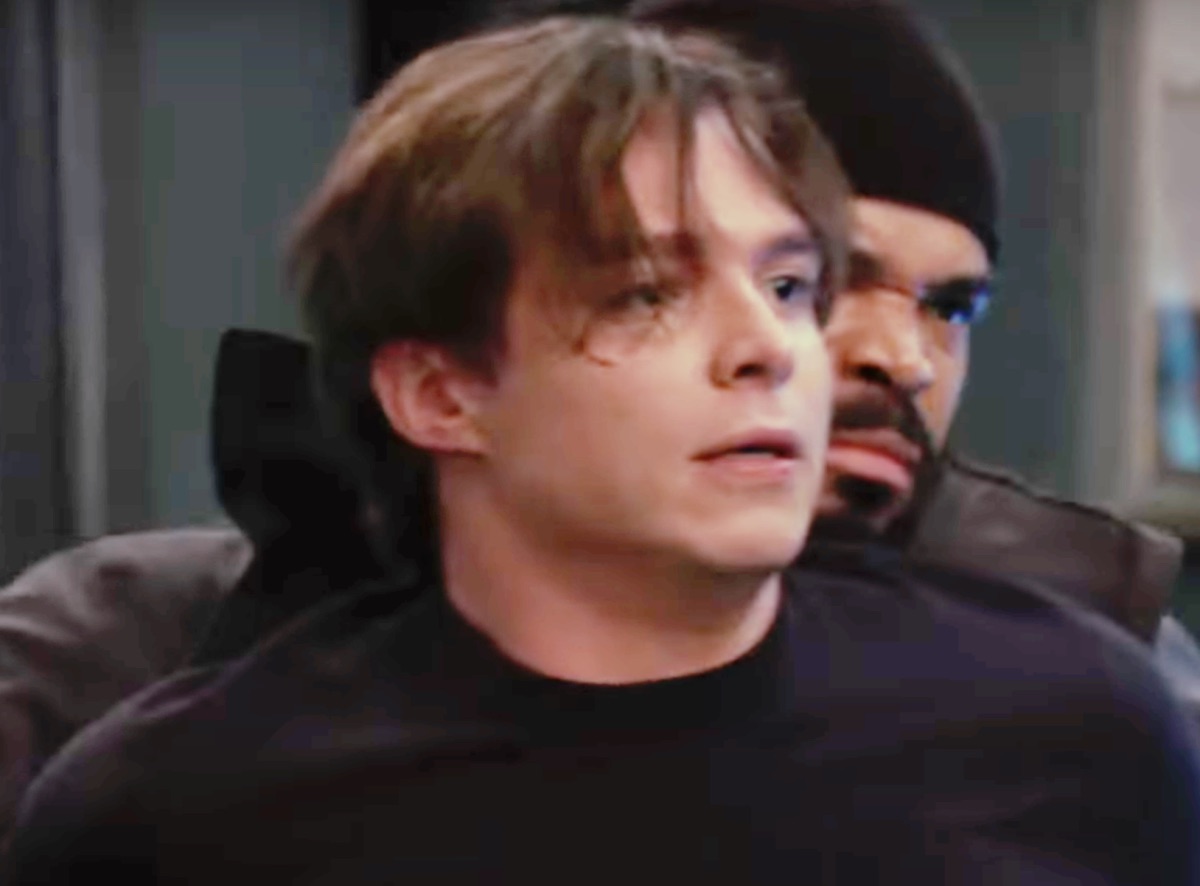 GH Spoilers: Valentin Cassadine Makes An Offer
Down in the bunker with Victor and Liesl, Valentin makes an offer and tries to talk some sense into his demented father. He tells Victor he can end this madness, and will probably try to talk him out of his "plan". Victor had his men bring him down so Liesl could use Valentin for a pathogen guinea pig to test the antidote on, which she hasn't yet created! Victor obviously has the process reversed-poison first, antidote second, which means even he and the ones he wants to save will have to be infected-the engineered virus is airborne!
General Hospital Spoilers: Evasive Maneuvers
Meanwhile, back on The Haunted Star, Spencer is caught trying to make evasive maneuvers, and he's struggling to escape two of Victor's goons who've caught him. One of them tells him he's going to pay for that, and Spencer continues struggling. Somewhere, Drew should be coming in with Laura and possibly can interrupt this scenario-or perhaps that's what Curtis is there about, telling someone not to do that!
Spencer will feel his baby brother and Trina need to be saved first, but all are currently in precarious situations. Trina's not far away, locked in a stateroom but he can't get to her now.
GH Spoilers: Shots!
Trina, in the stateroom is panicked as she hears a shot ring out, fearful that Spencer's been killed-she obviously doesn't know Curtis, Drew and Laura are on board. Valentin and Obrecht are both trying to stall Victor in the bunker but more help is on the way in the form of Anna and Holly. The main agenda is to save the hostages and secure Victor's takedown, and then when all are safe it can be bombs away! That's why they didn't want Scotty to call the WSB because they'd have the greater good in mind versus a few collateral damages!
Be sure to catch up on everything happening with GH right now. Come back here often for General Hospital spoilers, news, and updates.