The Young and the Restless Spoilers UPDATE Tuesday, May 2: Victor Warns Sally, Summer Betrays Kyle, J.T. Tricked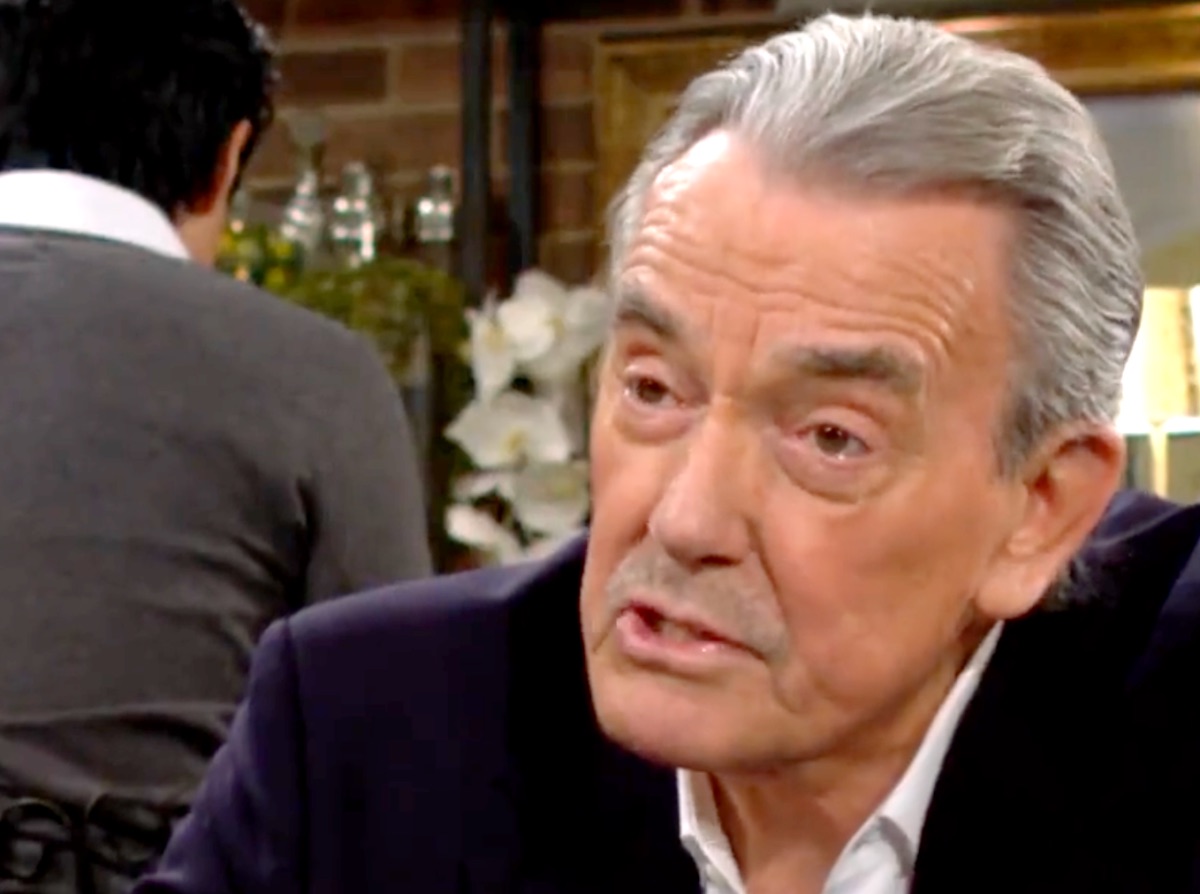 The Young and the Restless (Y&R) spoilers for Tuesday, May 2, 2023 tease that Genoa City is on fire with red hot action as May Sweeps begins! Victor Newman (Eric Braeden) has the audacity to confront his potential DIL, pregnant Sally Spectra (Courtney Hope), and try to make her go away. Yep, he's willing to give the redhead a blank check if she just disappears. It's good to know some things never change in an ever-changing world, and Victor's despicable side is one of those things we can depend on.
Sally is pregnant by Adam Newman (Mark Grossman) but involved with Nick Newman (Joshua Morrow) and this frosts Victor's shorts no end.
The Young and the Restless spoilers: Victor is Mad
It's not likely that Sally would agree to Victor's terms so he may get extra dirty and suggest her baby might get taken from her!
Also on Tuesday's episode, Elena Dawson (Brytni Sarpy) has a video call with J.T. Hellstrom (Thad Luckinbill) thanks to Audra Charles' (Zuleyka Silver) contact info.
Elena asks him to appear on her medical podcast, and he thinks his ex Victoria Newman (Amelia Heinle) knows about this and is ok with it.
The Young and the Restless spoilers: Elena Gets Busy
Sneaky Elena won't correct J.T.'s assumption, and Victoria has no idea about this all the while Elena tries to figure out J.T.'s interest in his ex.
Once she tells J.T. how she wants to discuss his brain tumor that turned him into a monster convict, she'll invite him to return to GC for an interview.
J.T. must decide if he wants to but Elena is already scheming about what she will do if he comes back to town.
It's hard to root against Elena given that Victoria and Nate Hastings (Sean Dominic) cheat on her during a business trip in Los Angeles.
The Young and the Restless spoilers: Nate Cheats
Meanwhile Summer Newman-Abbott (Allison Lanier) lies flat out to husband Kyle Abbott (Michael Mealor). She knows her mom Phyllis Summers (Michelle Stafford) is alive at the same time his mom is accused of killing her.
Y&R spoilers: Elena Schemes
Summer told her brother Daniel Romalotti Jr. (Michael Graziadei) about their mom but he thought she was in trauma mode and not thinking right. Phyllis wants Summer to keep quiet about her faked death meaning Summer betrays Kyle and the consequences will be alarming!
Be sure to catch up on everything happening with Y&R right now. Come back here often for The Young and the Restless spoilers, news, and updates.