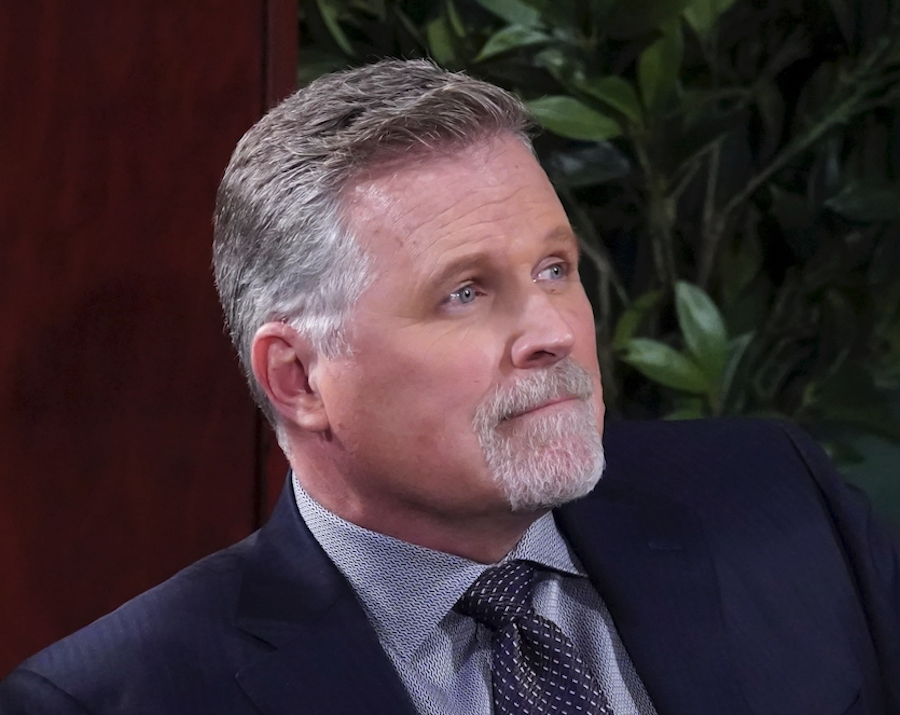 The Young and the Restless spoilers say that when you go after one Newman, you are going after the entire family. Victoria Newman makes the huge mistakes of allowing Ashland Locke into her house just so he can say one last good-bye to her. Ashland tries to explain his side of the story, but things become unsettling rather fast. Here's what you need to know.
The Young and the Restless Spoilers: Ashland Goes After Victoria
Speaking to Soap Opera Digest in a new interview, actress Amelia Heinle, who plays Victoria on the hit CBS soap, says that her character realizes that things are quickly taking a turn for the worst with Ashland in her house. She says, "He starts amping it up and she realizes half-way through that what she thought was a conversation where they would both have closure is going into a totally different direction – and it's going that way fast. He's becoming this person with a side that she's never seen before. And then it becomes a situation where she starts thinking that she's in possible danger."
The Young and the Restless spoilers say that Victoria asks Ashland to leave, but that just makes things worse. Amelia previews that Ashland is "saying things to her that are very insulting, and at a certain point, she just loses it right back at him and yells, 'Okay, why don't we just call you poor Bobby DeFranco from New Jersey!' Victoria is really mad at him at this point."
The Young and the Restless Spoilers: What's Next For Victoria?
At that moment, Nick arrives and demands that Ashland leave immediately. Of course, that's when drama ensues as Nick finds out pretty quickly that Ashland is a guy that's hard to get rid of. Amelia says, "They get into a brawl and then something happens that will drive the next portion of this story for the next month of two. Let's just say this is serious stuff we are doing."
Needless to say, The Young and the Restless fans will have to tune in to find out what will happen next! In the meantime, let us know what you think by leaving us a line with your thoughts in our comments section below. The Young and the Restless airs weekdays on the CBS network. Check your local listings for times.
Be sure to catch up with everything on Y&R right now. Come back here often for The Young and the Restless spoilers, news and updates.