General Hospital Spoilers: Wes Ramsey 'Honored' To Face-Off With Maurice Benard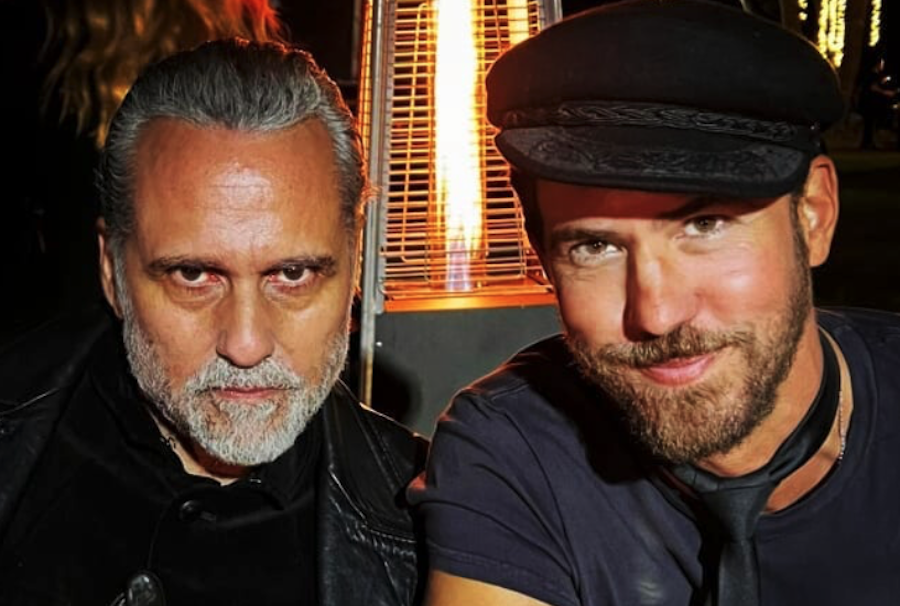 General Hospital spoilers say that for Wes Ramsey, it's not very often that he gets an opportunity like this. The actor, who is best known for his role as Peter August on the hit ABC soap, says that he is honored to finally have a face-off with Maurice Benard (Sonny Coritnhos) on the canvas. While Sonny has promised to put an end to Peter once and for all, it doesn't look like that's going to happen anytime soon. Here's what you need to know.
General Hospital Spoilers: Wes Ramsey 'Honored' To Face-Off With Maurice Benard
Sharing a photo of both Maurice and himself looking rather handsome, he captioned it with, "The admiration & respect runs deep with this one. Honored by the opportunity to finally square off face to face after all these years. Getting to work together is definitely on my personal highlight reel for 2021. I know that we both hope you all enjoy it…"
Of course, Sonny being Sonny, he couldn't help but joke around about the matter on his own Instagram page. He wrote, "Please, I need everyone to know Peter has kidnapped me he has a gun to my ribs in this picture. That's why I'm not smiling. And he has that smirk. Please notify the authorities."
Many General Hospital fans took to social media to comment on the posts. Some have said, "I can't wait to see this! Such talent. Wes has really taken Peter to a hate level that shows off his talent!!" along with, "This is going to be great!! I want to see Sonny make Peter quiver in his boots."
GH Spoilers: What's Next For Peter?
Another fan wrote, "I hope you can stay I'm hoping bringing Helena back will tell of how she programmed Peter to do evil. Your a great asset to the show you could be Sonny's new sidekick until Steve is allowed to return. Good luck."
Peter as Sonny's new sidekick? We are definitely intrigued. That would definitely put a different twist on things but hey, someone's got to fill in for Jason Morgan's shoes, right?
Needless to say, GH fans will have to tune in to find out what will happen next! Let us know what you think by leaving us a line with your thoughts in our comments section below. General Hospital airs weekdays on the ABC network. Check your local listings for times.
Be sure to catch up with everything on GH right now. Come back here often for General Hospital spoilers, news and updates.