General Hospital News: Has The Daytime Television World Forgotten About Steve Burton And Ingo Rademacher Already?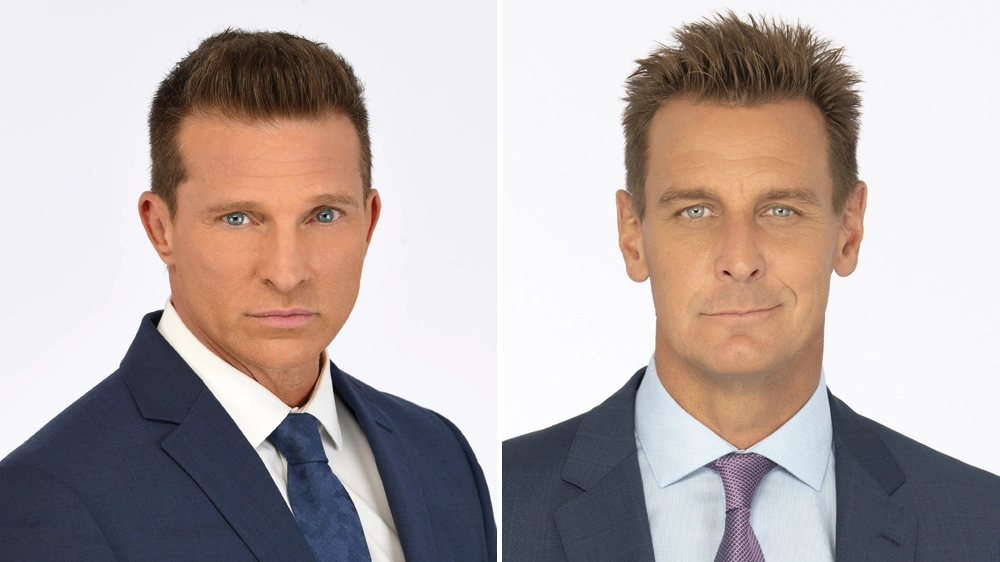 General Hospital news says it's been several months since they were last seen on the canvas and it appears as though no other daytime television series is willing to give them a chance, a contract and a job. In fact, many fans have noticed that both Steve Burton (ex-Jason Morgan) and Ingo Rademacher (ex-Jasper Jacks) have been out of work for quite some time now with a lot of them wondering if they will ever be back on the small screen again. Here's what you need to know.
General Hospital News: Has The Daytime Television World Forgotten About Steve Burton And Ingo Rademacher Already?
As many soap fans already know, both Steve and Ingo were let go from General Hospital for refusing to comply with the ABC network's vaccine mandate back in November. Ingo has even filed a lawsuit against the network for unlawful termination. And while both actors have hinted that they would love to go back to their old jobs with Steve even hinting that other doors and opportunities have opened up for him, none of that has happened yet. This has prompted a lot of fans to ask this same question: are Steve Burton and Ingo Rademacher's daytime television careers now over? That's what it seems to look like. 
Right now, Steve seems to be focusing on his family life and has hinted that he might start his own personal training business. In fact, he's even crowdsourced for ideas with his Instagram followers. Ingo, meanwhile, is also focusing on his family, renovating his camper van, and traveling across the country now that he has time for it. But whether or not he will step inside a studio again remains to be seen.
General Hospital News: What's Next For Steve And Ingo?
So far both men have not made any comments about their acting futures, which has left a lot of fans concerned. Both actors clearly want to work again, but none of the other soaps – which include The Bold and the Beautiful, The Young and the Restless, and Days of Our Lives – are willing to take them on to be a part of their casts. How do you feel about this?
Let us know what you think in your comments section below. Also, don't forget that General Hospital airs weekdays on the ABC network. Check your local listings for times.
Be sure to catch up with everything on GH right now. Come back here often for General Hospital spoilers, news and updates.