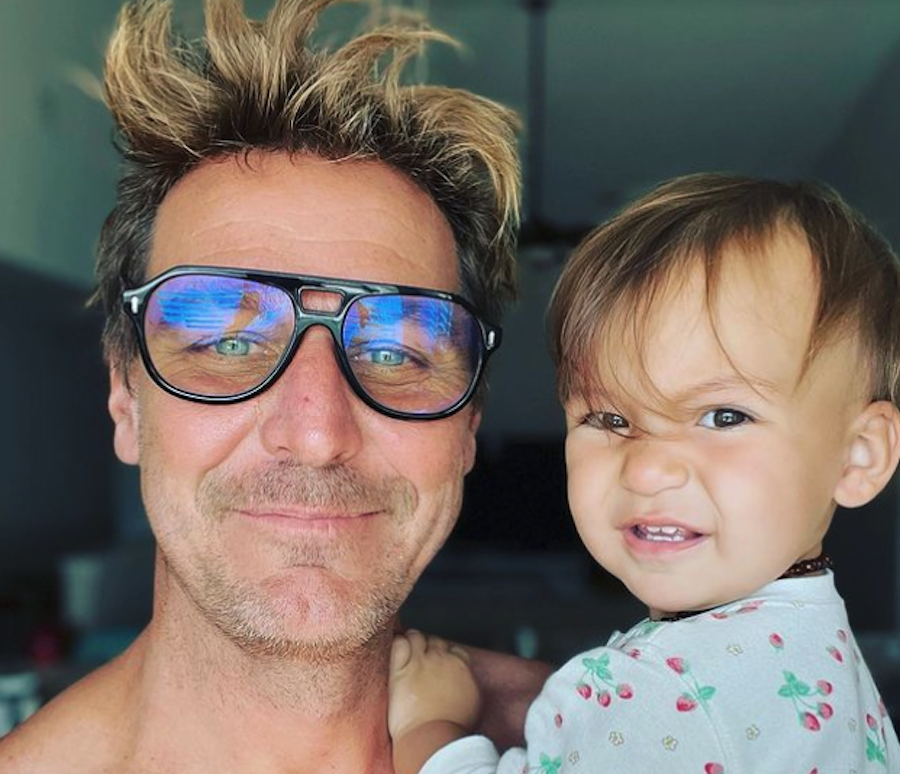 General Hospital spoilers say that Ingo Rademacher is making some major changes to his lifestyle. Seeing how he's been out of work ever since he left Port Charles back in November, the actor has announced on his Instagram account that he will be moving his family to the East Coast in the hopes that he can find some work there. Here's what you need to know.
General Hospital News: Ingo Rademacher Is Moving His Family To Florida
Sharing a photo of him with his daughter Iwa, Ingo captioned it with, "The last 8 month or so have been filled with a lot of decision making. One was to move since not working on GH anymore. For a lot of reason but mainly quality of life. Colorado Springs was high on the list and of course Hawaii our place there, but that is just not near a swim team which excludes it with 2 kids who are making Junior Olympics cuts. I will try my luck a little further east closer to Nashville and Atlanta for work. But for now we are just settling into our new life in Panama City Beach Florida."
Of course, it didn't take long at all for both his fans and his followers to comment on his post. Many of them wrote, "Happy for you but wish Colorado Springs would have been your choice! Colorado has a lot to offer with the Olympic training center and snow for skiing! Maybe in time you will come this way again!!" along with, "I really miss you on GH!! Love seeing your pictures and your adventures. If you get something in Nashville that is close to me, I am in Memphis. I met you 2 years ago at Graceland and that was the best experience. You are so nice, funny and great to your fans. Disney and ABC really did you wrong concerning the vaccines. I 100% support your decision not to get it. Best of luck!!"
General Hospital News: What's Next For Ingo And His Family?
Another fan wrote, "It's a shame that just because you wouldn't get the shot you lost you job ..I don't see how anyone can make us put something in our body … hope good things come your way!!!"
That said, we hope that Ingo and his family enjoy their new lifestyle in Florida! Let us know what you think by leaving us a line with your thoughts in our comments section below. General Hospital airs weekdays on the ABC network. Check your local listings for times.
Be sure to catch up with everything on GH right now. Come back here often for General Hospital spoilers, news and updates.