The Young and the Restless Star Melissa Claire Egan Celebrates A MASSIVE Soap Milestone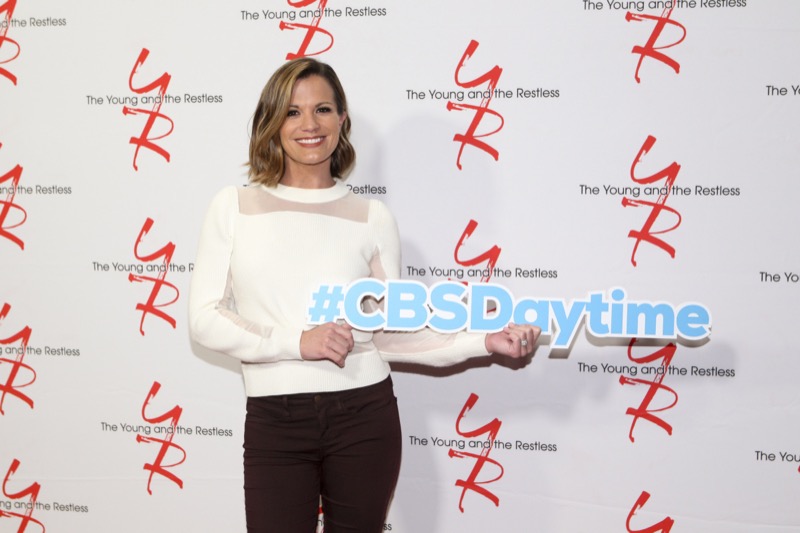 The Young and the Restless star Melissa Claire Egan has been bringing Chelsea Lawson to Genoa City life for 10 years and is marking the milestone with a tribute to her character and her time on the soap.
The Young and the Restless Spoilers: Melissa Claire Egan On a Decade of Chelsea
After a successful run on the now-defunct All My Children where Melissa Claire Egan played crazy Annie for years, she took the crazy show on the road to Los Angeles to bring conwoman Chelsea Lawson to life. She wrote all about it in an Instagram post:
"10 years! I can't believe it. Chelsea Lawson debuted 10 years ago today on The Young & the Restless. I'm so grateful to work with these actors and this crew," Egan wrote. "These writers, directors, producers. I'm so grateful when explaining my storyline I can say things like, "I was released from the mental institution after I framed my ex-husband for attempted murder" and "oh, my son is Adam's, but I told Dylan it was his for a year cuz I was mad at Adam" and "she killed my husband but I forgave her, we're best friends."
"I love my job and I LOVE this medium so much. Everyone works so hard and these people are my family. I'm just very grateful, today and every day. Thanks, CBS and Sony! And all you wonderful, supportive fans are truly the BEST (this is starting to sound like an acceptance speech) (how would I know?😏😜) I love you, and THANK YOU for the past 10 years!"
Chelsea's On Her Way Back To GC
Egan also just returned from her maternity leave after giving birth to her son. While she was enjoying being a new mom, Chelsea was allegedly taking care of her injured mother. But with Chelsea rarely telling the truth, it's hard to know if that's a con or not.
When Chelsea does return to GC, she will find that ex-lover Nick Newman is suddenly free now that he broke up with Phyllis Summers. Are we going to get a #Chick redo, or will Chelsea get in the way of Adam Newman's new romance with Sally Spectra? Stay tuned to The Young and the Restless weekdays to find out.